Are GMC and Chevy the Same Company?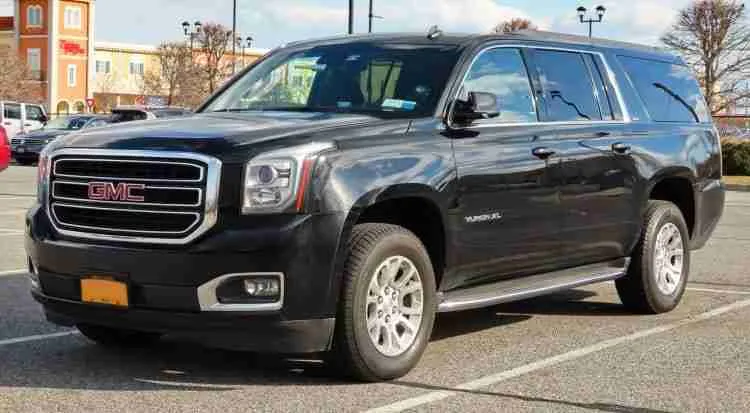 Most people have this confusion if GMC and Chevy are the same company or if GMC owns Chevy and why not? Most of the cars launched by Chevy and GMC look pretty much the same and sometimes have the same mechanism. GMC does not own Chevy and neither does Chevy own GMC. Both of these brands are owned by GM, that is, General Motors, which makes them different brands owned by the same company.
So, GMC and Chevy are not completely similar and hence have some differences in design and construction. Both of these brands launch similar kinds of vehicles around the same time and this happens because GM gets a larger platform and can cover more areas for the vehicle to be sold and marketed.
GM and GMC
To reiterate, Chevy is not owned by GMC, rather GMC and Chevy both are two different brands owned by GM. Other brands come under GM like Cadillac and Buick. Since 1908, GM has grown massively in its field and has earned its position among the biggest car manufacturers in the world. Historically, GM has been the only holding company for various auto manufacturers.
The confusion mostly arises because they share the first two letters which create the idea of GM being the same as GMC. GMC stands for General Motors truck Company while GM stands for General Motors.
The relation between GMC and Chevy
The vehicles under these brands, mostly trucks look almost identical, also because they are manufactured by the same company; it makes the confusion evermore valid. Before the ownership of these two brands was specialized as they are today, the trucks from Chevy were usually copied to the GMC platform with a few changes.
We can see this happening with Chevy Silverado and GMC Sierra; they are not exactly the same car, but there is enough in common to make it look like it is inspired and many comparisons can be drawn between these two trucks. The main difference between these two trucks is the interior design and the material used. The materials used in GMC are on the higher side which makes GMC Sierra more expensive than Chevy Silverado.
Both of these trucks share the same engine that is 5.3 L EcoTec3 V8 engines; which creates the same horsepower and torque in both of these trucks.
The similarity between these brands is also a benefit to the customers of both the brands since the availability of services and parts increases per area. But this might be affected by the shift in priority by GMC; as it chooses to focus now more on trucks and SUVs while Chevy covers all kinds of cars including compact and electric cars.
Chevy vs. GMC
There are several automotive manufacturers under GM and Chevy likes to be on the top and then comes GMC in the list. Chevrolet tops the list since it manufactures a wide variety of vehicles like compact cars, sub-compact cars, sedans, electric cars, and trucks. While on the other hand, GMC focuses on pick-ups, trucks, vans, crossovers, and SUVs.
GMC trucks tend to be more aesthetically appealing and better equipped than Chevy; which at times can be a subjective matter. Based on the location, GMC trucks are usually sold in small volumes than equivalent Chevy trucks. While GMC launches more heavy vehicles with more standard features, Chevy manufactures more entry-level cars with less expensive materials.
Although Chevy and GMC manufacture close looking trucks, they have fundamental differences and it is not necessarily based on car parts.
Brand Differences
Even though GMC and Chevy are different brands under the same automaker, they still compete in the market with each other and with other brands in the pickup market. As a matter of fact, Chevy sells more cars than GMC because of many reasons, one being affordability and variety. It sometimes is chosen over GMC because it manufactures similar kinds of trucks at a lower price range.
When it comes to Chevy, buyers can choose from sedans, coupes, convertibles, hatchbacks, trucks, electric cars, and more while GMC has a limited variety and stock.
Historical Differences
Going back to the1960s, GMC trucks and Chevy trucks had distinct headlights and completely different functions, sizes, and shapes. GMC trucks were equipped with light known as "quad headlights." While on the other hand Chevy was equipped with dual headlights.
This similarity came to an end in 1973. In the later years, during 1980, GMC was built with stronger built and engines to be used at construction sites and commercial sites, thus the GMC trucks were made durable. GMC trucks and vans were equipped with more upgraded versions of suspensions and transmissions for their purposes.
While Chevy trucks were made more for daily commuting and traffic. GMC trucks have stronger brakes and stronger amenities for its heavy-duty work, while Chevy remains an everyday brand.
The Appearance
Since both, GMC and Chevy are built on the same assembly line, there aren't many differences. Differences count way less than the similarities. The major differences reside in the interior designing, the material used, amenities offered, and the trim.
Typically, GMC has more luxurious amenities than Chevy. Also, a basic GMC truck will have the same features as that of a Chevy truck of midlevel trim. And the top-level GMC truck will have more luxury items than a top-level Chevy truck.
The difference in Quality Control
On comparing these two brands, that are, GMC and Chevy, one of the most common questions that arise is – Why is GMC more expensive than Chevy? The answer is not limited to the materialistic and amenities factor. There is more to GMC that makes it more expensive. The GMC trucks are made for more complex activities than Chevy trucks; which becomes a factor during quality control checks.
While a Chevy truck will undergo a 60 pointer or a 100 pointer quality control check, a GMC truck will undergo a 110 pointer quality control check. Thus, the time and labor that goes into the check increase its value. Since it undergoes more quality control checks; it becomes more reliable, which again becomes a factor in being a more expensive truck.