7 Best Night Vision Dash Cam 2020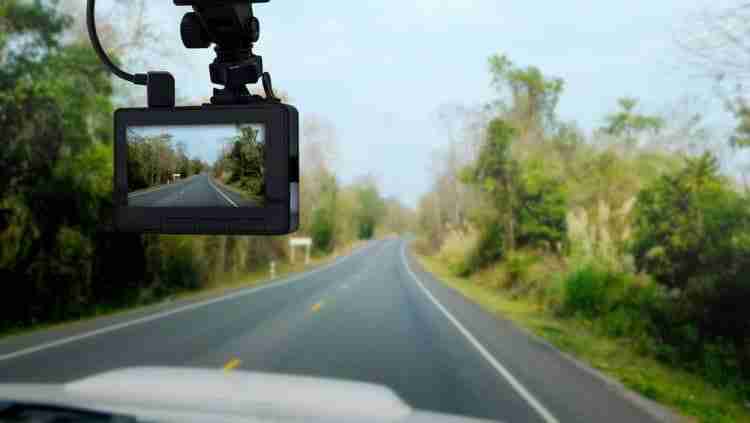 Having a dash cam in your vehicle is becoming more and more critical in today's ever-changing world. Sadly, many insurance companies have noticed an increase in scam artists involved accidents such as "cash for crash" scams and fake hit and run incidents. Cash for crash scams involve drivers cutting off other drivers and then stopping short causing the unassuming victim to rear-end the vehicle in front of them. Then the scam artist pretends to fake injuries in order to sue the victim and gain additional funds. The fake hit and run incidents typically involve a pedestrian smacking some part of the vehicle with their hand or some part of their body and making the driver believe they hit this person, which again allows the scam artist to sue the driver.
What makes dash cams unique over normal cameras is that they are triggered when drivers put their vehicles in motion and they record small amounts of footage at a time. The recording time typically encompasses one to two minutes of driving. The dash cam continuously records over the time frame of footage to avoid filling up the memory card. There are a variety of popular models especially ones that are capable of night vision recording. Here is a list of some of the best night vision dash cams of 2018.
Thinkware TW-F770 Dash Cam
The Thinkware TW-F770 Dash Cam has 1080p Full HD capability with a viewing angle of up to 140 degrees. It includes a 32 Gigabyte MicroSD memory card for video storage as well as internal memory. This particular model is made to be mounted under the rearview mirror. In addition, it has built-in Wi-Fi, which allows you to sync the unit up with your smart phone.
A large pro of this model is that it includes an onboard GPS tracker that can aid in the verification of the footage. It has great night vision features including light boosting for low-light areas and also has a time lapse feature that can act as a closed circuit camera when the vehicle is in park. Consumers have also noted that the image is very clear and not grainy, which is a huge plus when using it to defend against fraudulent accidents. 
This particular model is required to be hardwired into your car's power supply rather than using an adapter such as one that hooks up to the cigarette lighter or USB port. If you are not handy with electrical wiring, this may require a professional installation. Additional concerns with this unit include issues with the memory filling up and even after clearing the system, the camera reports it is still full. Consumers also complained that it downloads firmware without user permission and if you inadvertently power the unit while it is updating you can brick the unit.
[amazon fields="B01IUNP8S2″ value="button"]
Blackvue DR650S-2CH Car Black Box/Car DVR Recorder
The DR650S comes with two channel functionality and two cameras so it can record forwards and rearview driving. It has a 129 degree angle of view and a built-in microphone. It comes in various storage options from 16 Gigabyte upwards to 128 Gigabytes. Additional features of this model include 1080p Full HD recording, GPS, and built-in Wi-Fi.
The major pro of this unit is all the additional functionality it has. The built-in Wi-Fi allows for direct connection to your smart phone and various recording modes. The fact that is has two cameras that can record both the front and back of your vehicle is a major plus for driver protection against fraudulent claims. An additional feature this model has is motion detection when in park to record incidents to your vehicle when not in motion. While this model does require hardwiring into the vehicle's power supply, it comes with an OBD II port converter so you do not have to fiddle with internal wiring. 
Given all the extra features on this model, it is quite pricey so that can deter most users from buying it. However, it has extremely high reviews. Complaints for this model relate to poor customer service response when handling any issue and since the company is managed out of the country, it can be quite costly to send the unit away for repairs.
[amazon fields="B01H7WJEDM" value="button"]
Mio MiVue 698 Dual 1080p Dash Cam
The MiVue dash cam comes included with a rearview camera and high HD recording capabilities. It has a 150 degree field of view and built-in GPS positioning. It has a MicroSD card slot for video storage and a touchscreen for operator use. The MiVue also has crisp recording for clear footage.
A nice built-in safety feature of this model is that the screen blacks out when it detects the car moving to avoid driver distraction. The built-in GPS is capable of recording speed and location information to overlay within the video metadata. The MiVue's built-in Wi-Fi also makes video footage transfer super easy with a smart phone. 
Probably the largest con of this model is that it does not include built-in memory and it does not include a separate memory card. It is also an older model that can be difficult to find. Since it is an older model, it does not have any notable negative customer reviews compared to newer models.
[amazon fields="B015YPC9AO" value="button"]
Z-EDGE Z3 Plus Dash Cam
This particular model comes with both 2K and 1080p Full HD capability. It has a 145 degree angle of view and includes a 32 Gigabyte MicroSD memory card. The Z3 includes a suction cup mount for positioning under the rearview camera. It is set to initiate on vehicle start-up as long as it is plugged into a power source and shut off when the vehicle is turned off. The Z-EDGE also includes high dynamic range functionality for low light compensation during night driving.
This model is capable of handling additional sized memory cards including 64 and 128 Gigabyte versions. It also includes a 13 foot USB cable for internal power and dual USB ports on the power adapter. It has a touchscreen and is very easy to operate. The Z3 includes built-in incident detection to ensure that important clips that detected an accident are not overwritten. 
The Z3 does not include a GPS tracker and appears to have much fewer features than other models. However, it is a fairly straightforward model that does not require additional wiring to be done by a professional. A major complaint of this model is with the park camera mode. Users reported that it either does not function or stays running unless unplugged to the point that it drains your car battery.
[amazon fields="B07DW7W51T" value="button"]
TaoTronics Dash Cam
This model has 2K and 1080p Full HD video recording and has a 160 degree field of view. It comes with a 32 Gigabyte MicroSD memory card and has a variety of mounting kits to attach it to your vehicle in various places. The TaoTronics unit plugs into the cigarette lighter port and the adapter includes dual USB ports for smart device charging.
The TaoTronics model has one of the largest fields of view on the market today. It can actually capture up to five lanes of traffic at one time. This model has great low light recording features and is activated when the vehicle is started. Another added feature that this model has that makes it useful is a built-in battery unit for unplugged recording. This model also includes the G-sensor functionality for automatic retention of incident footage when detected. 
This unit does not include GPS tracking and while this is not a huge negative it is a nice feature to have. Additionally, it also has small buttons, which can make it difficult to operate. The most common consumer complaint for this model was that there appeared to be some quality control issues and some users reported issues right out of the box.
[amazon fields="B078W8KGJK" value="button"]
Garmin Dash Cam 35 Standalone HD Driving Recorder
The Garmin unit has built-in GPS functionality and includes a 32 Gigabyte memory card. It has an approximately 113 degree field of view and built-in audio capability. It also includes touchscreen button functionality. Beside the memory card, the Garmin includes an adhesive mounting kit, power cable, and a user manual. Additional add on options include a 12V/24V cigarette lighter adapter with four port USB charger and a microfiber cleaning cloth.
This model has excellent audio features that other models do not have and also includes the built-in G-sensor functionality that saves important incident footage. Garmin also has recording software that can be downloaded on to your computer that allows for reviewing of dash cam footage. Since the Garmin comes equipped with GPS, the unit has a speed limit warning ability and it beeps to capture the driver's attention to slow down. 
The biggest negative of this model is that the field of view seems to be quite limited compared to other models. However, consumers really seemed to like this unit. The only notable complaint for this model related to how it was mounted with the adhesive strip, which can make mounting it more of a permanent option rather than allowing the unit to be moved around by the driver.
[amazon fields="B014W1X3YW" value="button"]
Vantrue N2 Pro Uber Dual Dash Cam
The Vantrue N2 Pro Dash Cam has dual recording functionality, which allows forward recording outside the vehicle and inside driver video capture. It has infrared night vision capturing that works well at low light levels. It also includes motion active sensing for video recording while the car is in park. This model also comes in two different color options.
This model has built-in Wi-Fi for video transfer to smart devices. It also includes a car charger so it does not have to be hardwired into the vehicle. It has a large LCD screen for real-time review of video and also touchscreen functionality that is easy for anyone to use. The Vantrue also includes G-sensor functionality to avoid recording over important footage. 
This model has several notable complaints against it. It does not have auto shutdown functionality as other models do and can continuously run which fills up the SD card faster and also drains the vehicle's battery. Users also noted that it seemed to fail after a few weeks of use, but instead of alerting the driver it was not recording users only discovered it had failed when attempting to playback video. The Wi-Fi video transfer function also appears to take a very long time to send a video to other devices.
[amazon fields="B0742J69SQ" value="button"]
YI 2.7K Ultra Dash Cam
[amazon fields="B075XGVKMP" value="thumb"]
The YI model has a 165 angle of view with 1080p Full HD recording. It has G-sensor technology for saving vital footage. It also includes Advanced Driver Assistance System (ADAS) functionality that alerts the driver to lane departure. The YI unit includes an LCD widescreen with large buttons and easy to use icons.
This model is extremely popular and includes many of the best features. It has the upgraded ADAS functionality which adds to the built-in safety features along with the G-sensor technology. The wide field of view covers up to three lanes of traffic and has really clear picture recording. The night vision video capturing is also quite superb when dealing with low light situations. 
This model does not include a memory card and it must be purchased separately. Common complaints from users stated that the camera was incapable of auto-focusing and users also had trouble connecting the unit to Wi-Fi because the default password was not provided.
[amazon fields="B075XGVKMP" value="button"]
Dash cams are a great investment especially in protecting drivers from fraudulent individuals. They are capable of capturing driving footage especially relating to accident incidents and storing them for later use. Many of the above listed cameras have a lot of safety functionality built-in and are extremely user-friendly. Dash cams may very well be one of the best investments a driver can make to protect themselves and their vehicles.