Lebenserwartung des Autos nach Modell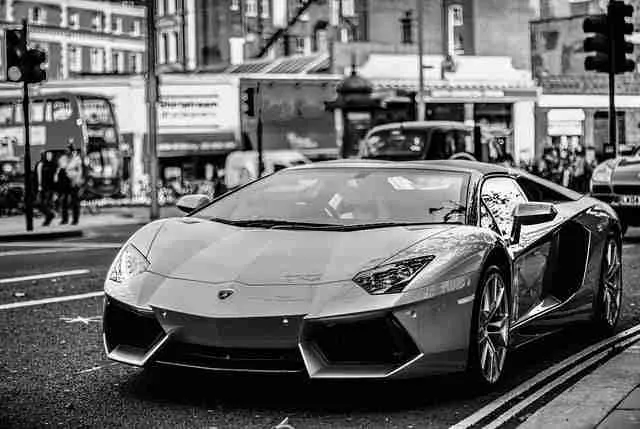 Der Automarkt ist mit vielen unglaublichen Automodellen und Marken überfüllt, von denen 90% einen hohen Wert versprechen. Leider ist es schwieriger, ein Automodell zu finden, das die Kriterien für Haltbarkeit, Leistung und Zuverlässigkeit erfüllt, als Sie es sich jemals vorstellen können. Dieser Artikel befasst sich mit der Lebenserwartung von Autos nach Modell.
Buying a long-life car model takes more than just being obsessed with a model that has found favor with the masses. Remember, some people buy cars for the luxuries and amenities, and wouldn't care to pay extra to get those sophisticated and technologically rich features.
On your side, you're perhaps looking for a vehicle that beats the crowd in terms of durability, performance on different roads, and reliability in terms of fuel efficiency and low emission. You wouldn't compromise quality and durability for mere amenities and luxuries. That's probably the reason you can pay anything to get the details of every car life expectancy by model.
Our today's post delves into the hidden details of car life expectancies and what makes some car models last longer than others.
Faktoren, die die Lebenserwartung des Autos nach Modell beeinflussen
Autohersteller haben ihren Fokus darauf gelegt, modernen Autos eine längere Lebenserwartung zu geben. Fahrzeuge von Top-Bands erreichen mehr als 200.000 Meilen, während Fahrzeuge von weniger bekannten Marken weit über 100.000 Meilen ticken. Sie fragen sich, was die Lebenserwartung des Autos nach Modell beeinflusst? Hier ist alles, was Sie wissen sollten:
Autohersteller
The experience, technologies, and innovation employed by different car manufacturers vary. That's one reason you will find some manufacturers making cars that can last for over 10 years and other manufacturers making cars that can't exceed 9 years. 
Some manufacturers focus on creating refined and featureful cars but don't care about the period they will last on the road. Some top brands have broken the record in creating the finest quality vehicles that stay longer on the road, delivering the finest performance.
Die Größe der Fahrzeugklasse
The durability of any car model also depends on the class size. Vehicles classified under trucks and SUVs are solidly constructed to endure tough conditions. As for small vehicles, they are less costly and can't stand tough conditions. The less power and fragile constructions make them unable to last long.
Instandhaltung
Other factors held constant, the maintenance work given to a car affects its durability greatly. Sure, even a car from a top-brand would give up its life sooner than expected if it doesn't get quality care and maintenance. You need to understand that things like the environment and condition you're living in would significantly affect how long your car would last.
Welche Autohersteller stellen Automodelle mit längerer Lebensdauer her?
The biggest determinant of a vehicle's life expectancy is the manufacturer. The reputation of the vehicle brand you're buying go long way in determining how long a car will serve you. Potential car owners are sure of long service life if they opt for cars from any of these brands:
Toyota: As one of the world's oldest and most trusted brands, Toyota is no doubt a force to reckon with in this industry. Toyota has set the records straight with its minivans, sedans, and SUVs going past the 250,000 miles lifespan. 
According to specialist evaluations, Toyota models such as Corolla, 4Runner, Sienna, Yaris, RAV4, Camry, and Prius boast a service life you can't get with any other model.
Honda: Honda's reputation in creating vehicles with lasting service life is long-established. They engineer many Honda models to last long, with CR-V and Accord models boasting the longest ever durability.

Chevrolet: Vehicles from Chevy can't miss in the list when experts are mentioning vehicles that boast the longest life expectancy. Cars from Chevy aren't the best in durability. However, SUVs and trucks are the sure choices for people who consider vehicle durability the basis of their search criteria.

Scion: Scion sales have gone mute over the last few years. Only diehard fans and few other car buyers are opting for this brand lately. That's why you will rarely see a scion car on the road. 
However, if you see one, know right away that you've discovered a goldmine that has lasted for years on the road. The most recommended Scion vehicle models known for their long service life are xB and XD, which boast a life expectancy of up to 200,000 miles.
Ford: vehicles from Ford can't miss in the list of vehicles with the longest service life. Ford SUVs and trucks stand out in durability and performance. The crossovers and cars aren't a favorite choice since they will less likely to go past 100,000 miles. 
Die am meisten empfohlenen Ford-Modelle mit längerer Lebensdauer sind Ford Expedition und F-150 mit einer Länge von weit über 150.000 Meilen.
Mazda: Die letzte Fahrzeugmarke, die Autos herstellt, die für ihre lange Lebenserwartung bekannt sind, ist Mazda. Mazda-Fahrzeuge sind robust konstruiert, um sich durch Langlebigkeit, Verarbeitungsqualität und Leistung auszuzeichnen. Die meisten Mazda-Modelle können weit über 200.000 Meilen fahren.
Ways To Enhance Increase Your Car's Life Expectancy?
Everybody wants their vehicles to stay on the road longer. They want to ride it for years until they earn the value of the money they invested in buying such a car. Lengthening a car's durability needs observing certain criteria and here outlined is everything you should do:
Reduzieren Sie die Häufigkeit, mit der Sie mit dem Auto fahren. Anstatt jeden Tag zu fahren, können Sie wandern oder einen öffentlichen Bus zur Arbeit nehmen.

Come up with a smart maintenance schedule and follow it keenly. You don't want to miss any of the occasional maintenance schedules.

Lassen Sie das Auto außen und innen regelmäßig gründlich reinigen.

Verwenden Sie nach Möglichkeit synthetisches Öl und wechseln Sie es regelmäßig, damit Motor und andere Teile optimal funktionieren.

Ersetzen Sie Filter, Riemen und alle anderen Teile regelmäßig. Stellen Sie sicher, dass kein Teil Ihres Autos über den empfohlenen Zeitraum hinaus unverändert bleibt.
Car Life Expectancy By Model – Conclusion
Das wissen Lebenserwartung von Autos by model prepares you mentally and information-wise to easily choose a car that won't give up some years after. 
You want to ride your newly bought machine for years and that's exactly the reason you should get one that boasts superior service life.  Alongside investing in a car with long service life, you must give it the proper care and maintenance to boost its durability.