Bester Radarwarner für Motorräder 2020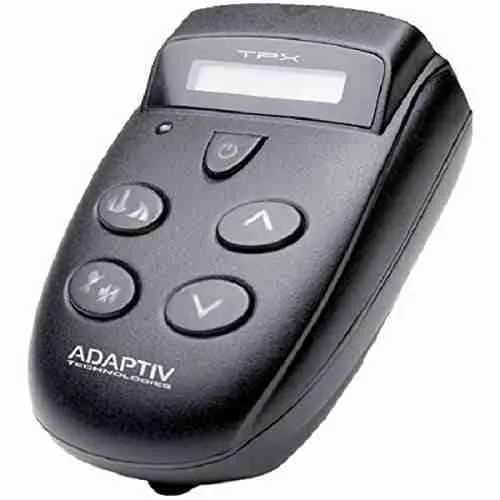 If you're a motorcycle enthusiast, you probably know what a radar detector is. You've seen them in cars, and maybe you've heard the rumors of getting an automatic ticket if a cop spots a detector when they pull you over. This guide will help you stay one step ahead of ol' Johnny Law by answering popular questions about motorcycle radar detectors and showing you how to install one on your bike.
Was kann ein Motorradradar-Detektor?
Ein Motorradradardetektor ist ein Gerät, das Ihnen anzeigt, ob Strafverfolgungsbehörden einen verwenden Radarund manchmal a Laser-irgendwo in deiner Nähe. Es gibt Ihnen oft Zeit, langsamer zu werden, bevor der Polizist Sie sieht. Ein solches Gerät macht sich bei der ersten Verwendung bezahlt!
Where radars cast a wide net to find speeders, lasers have a very narrow focus. It's hard to detect a laser without getting hit by it, and then it's already too late. Apps like Waze can warn you about laser speed traps reported by others, and sometimes officers will fire their laser toward the top of a hill or around a corner. You won't have a lot of warning in those cases, but you'll have some.
Die Hauptfunktionen eines modernen Motorradradardetektors umfassen:
X-, K-, KA- und KU-Frequenzerkennung (RADAR-Bänder)
Optische Bandekennung (LIDAR-Band) (Laser)
Ein Audiosystem für Warnungen
Eine visuelle Anzeige für Warnungen
Some things to watch for when you're shopping include:
Radar- UND Lasererkennung
Wetterschutz
Erfassungsbereich
Stoßfestigkeit
Kleiner Formfaktor
Sind Radarwarner sogar legal in den USA?
Check your state's laws to be sure, but the only places in the United States with laws against radar detectors as of this writing are Virginia and Washington, D.C. California and Minnesota have laws against items affixed to your windshield which could technically be applied to detectors, so watch out there. US federal law prohibits use of radar detectors in commercial vehicles.
Radar Störsender, on the other hand, are very illegal as per federal law. A jammer attempts to scramble the signal, causing an officer's radar system to malfunction or display an error code when you pass by. For some reason laser jammers are only illegal in the following states: CA, CO, IL, MN, SC, OK, TN, TX, UT, and VA. The charge for having an illegal jammer? Behinderung der Justiz. Yeah, don't chance it.
Zusamenfassend, Radarwarner sind 100% legal unless you live in DC or Virginia, so forget all those rumors and arm yourself with knowledge in the form of a motorcycle radar detector. Just remember, if a cop sees a detector when he pulls you over, especially if you conveniently slowed down right as he saw you, you won't get off easy.
Why don't I just hide my detector when I get pulled over?
That's easy enough in a car; even then, you run the risk of the officer seeing you do it. On a motorcycle you're out in the open, so good luck stashing that detector without the officer seeing it happen. And if you throw it into the grass they'll probably think it's drugs, so try not to do that.
Wie versorge ich mein Fahrrad mit einem Radarwarner?
Don't forget to wire a Energiequelle den Detektor laufen lassen. Alle Radarradardetektoren für Motorräder müssen angeschlossen sein, einige an USB-Strom und andere an einen Zigarettenadapter. Stellen Sie daher sicher, dass Ihr Fahrrad über eine Möglichkeit verfügt, den Detektor mit Strom zu versorgen, bevor Sie einen bestellen!
Verwenden ein Kabelbaum des Batterie-Tender-Anschlusses Um eine abgesicherte Stromquelle aus der Batterie zu ziehen, koppeln Sie sie mit a USB-Adapter oder Zigarettenadapter to plug your device in at a moment's notice. Mount those items anywhere you want but shield them from the elements as much as possible.
Wie installiere ich einen Radarwarner an meinem Motorrad?
The detector can't detect what it doesn't see. The critical thing is to get the detector high enough that the bike and your body don't block the path of incoming signals.
There are a variety of ways to affix a motorcycle radar detector to your bike. Something NOT to do is use a suction cup mount, duct tape, zip ties, or some other crafty mounting method. It's going to fall off, it's just a matter of when.
As for mounts that don't involve zip ties and duct tape, check out these Amazon specials that include free shipping for Prime members.
RAM Power Plate III Motorrad Radar Detektorhalter
Dies ist die bevorzugte Methode, um einen Detektor an Ihrem Fahrrad anzubringen. Es wird mit dem branchenüblichen RAM-Kugelgelenksystem an Ihren Stangen befestigt, sodass Sie Teile einfach austauschen können, wenn etwas fehlt. Es enthält eine Stangenhalterung, einen schwenkbaren Verlängerungsarm und ein Tablett mit darin eingebetteten Seltenerdmagneten. Kleben Sie die mitgelieferte Stahlplatte auf die Rückseite Ihres Detektors und lassen Sie die Magnete den Rest erledigen.
This mount accommodates handlebars from 0.5" to 1.25" in diameter, so it will fit pretty much any bar you're going to find.
Nachteile: Not all bikes will have enough room for this mount. Don't use this mount with devices that have internal hard drives.
Horizontale Steuerhalterung von Adaptiv Technologies
This mount can be installed just about anywhere on your bike, from your handlebars to your front subframe. If you don't want to drill holes in your precious ride, that's okay. Just find two pinch bolts on your bike that are between 26mm and 34mm apart, like the ones on your triple trees, and this mount will bolt right up.
Ihr Detektor wird dann an der oberen Plattform befestigt, die an Doppelkugelgelenken angelenkt ist, sodass er je nach Bedarf nach vorne oder hinten gerichtet werden kann. Diese Halterung verfügt über eine Vibrationsdämpfung, um Störungen und Schäden an Ihrem Motorradradardetektor zu reduzieren, und kann auch mit einer Vielzahl anderer Geräte verwendet werden.
Nachteile: It's a costly way to go, but it will get the job done. It may be difficult to install on some bikes.
Adaptiv Technologies Stem Mount
This is a more conventional way to mount your motorcycle radar detector. This mount attaches to the top nut on your triple tree, and it's designed to fit the most standard size found on modern steering stems: 28mm. Like the other mount, it can be used for a variety of devices. That's cool.
Nachteile: For other nut sizes, you'll need one of the other versions Adaptiv offers on their Amazon store.
Warum nicht einfach einen Autoradardetektor verwenden?
Feel free to use any good ol' radar detector designed for a car, but it won't last.
Motorcycle radar detectors are specifically designed to withstand the elements in ways that others aren't. It will take you a lot more time and effort to make a car radar detector work on a motorcycle. You will have to take extensive measures to ensure it never gets wet and doesn't vibrate itself to pieces.
Not only that, but many automotive radar detectors are much larger than ones for motorcycles. That means they're harder to mount and harder to carry inside so they don't get stolen. Motorcycle radar detectors are tiny by comparison, so you can slip them in your pocket when you park your bike.
Motorcycle radar detectors are also designed for ease of use. They have big buttons that are easy to hit when you're on a vehicle that requires constant use of your hands. Especially if you're wearing thick gloves, a car radar detector would be nearly impossible to use accurately and easily at speed.
If you only ride on nice days, you could probably get away with using the detector from your car. If you plan on doing that on a regular basis, it's best to get one that's designed with a motorcycle in mind.
Was sind die besten Motorradradar-Detektoren?
Now that you know the laws and technology surrounding detectors, as well as how to mount one to your bike, it's time to make an educated decision. Don't worry about driving down to that big-box store where the cool kids hang out: these motorcycle radar detectors are available today with free shipping for Amazon Prime members. As usual, we're going to start with one you shouldn't Kaufen.
Rocky Mountain Radar Moto-Raptor Schnurloser Motorrad-Radarwarner
Puh, das war ein Schluck. Dieser Detektor sieht auf dem Papier großartig aus: einfache Installation mit allem enthaltenen Zubehör, ein kabelloser Steuerungsdongle, der überall montiert werden kann, und eine kleine wetterfeste Detektoreinheit mit einem Stecker für Audiowarnungen und einem Bildschirm für visuelle Elemente. Nicht schlecht, oder? Falsch.
With 13 customer reviews at the time of this writing, over half of them have carried 1-star ratings. "Unit defective" shows up a lot more often than it should, with people describing this $200+ motorcycle radar detector as junk, garbage, and flimsy – their words, not ours. Multiple buyers say the repair facility is aware of how terrible these things are. To boot, many of the positive reviews were obviously bought and paid for.
In the words of Dave F., "don't bother!"
Vorteile:
Kleine Größe
Wetterfest und stoßfest
Nachteile:
Qualitätsprobleme
Negative Bewertungen
Adaptiv Technologies TPX 2.0 Motorradradardetektor
If you read the earlier sections, you'll notice that Adaptiv has made a name for itself on all sides of the motorcycle radar detector world.
This is the older 2.0 version of their TPX detector, which is why it's $100 cheaper than the 3.0 at the time of this writing. It detects all radar and laser frequencies, has a clear backlit screen for easy reading at a glance, and has big backlit buttons that are easy to press through your gloves.
It's water and shock resistant, and its small size makes it extremely easy to mount on a bike. One customer uploaded a video of this detector saving him from a ticket the very first time he rode with it. Talk about a return on your investment!
TPX bietet eine breite Palette an Zubehör an, einschließlich Halterungen, Headsets und Zusatzwarnsystemen, die Sie grundsätzlich mit Warnungen umgeben können, wenn dieses Problem auftritt. Ihr Visuelle Warnung System ist eigentlich ziemlich nützlich. Sie erhalten 3 superhelle LEDs, die direkt auf Ihren Kopf zielen und blinken, wenn der Adaptiv-Radarwarner aktiviert ist. Sie werden auf jeden Fall Ihre Aufmerksamkeit auf sich ziehen, und zum Zeitpunkt dieses Schreibens kosten sie weniger als $50. Dies ist also ein Zubehörteil, das Sie besser kaufen sollten.
Vorteile:
Kleine Größe
Wetterfest und stoßfest
Das Visual Alert-Add-On ist großartig
Mehrere Benutzermodi
Laser- und Radarerkennung
Nachteile:
Nicht die neueste Version
Adaptiv Technologies TPX 3.0 Motorradradardetektor
At the time of this writing, the newest version of Adaptiv's TPX line of detectors is the 3.0. It costs a full $100 more than the 2.0, and that's because it carries improvements over nearly every feature of the earlier model. It can detect radar in a full 360 degrees around your bike. And instead of needing the extra Visual Alert system, this detector has a built-in auxiliary light for alerting you in a hurry.
At the push of a button, the GPX 3.0 can store the GPS waypoints of red-light cameras and speed cameras. You can update the onboard library of known waypoints through their central system, free of charge. You can also disable this motorcycle radar detector without turning it completely off, so if you suddenly feel the need for speed you're only seconds away from having your defenses up.
It still has the oversized backlit buttons for easy operation through gloves. It's still tiny, weatherproof, and shockproof. There's even this Internationale Version Das Gerät ist mit GPS-Wegpunkten für feste Kameras und Detektoren in Europa, Australien und Neuseeland vorinstalliert.
Adaptiv states this is "The most advanced radar and laser detection system available for motorcycle use," and they're not wrong.
Sobald Sie das zusätzliche Geld für die Zusatz-LED für das 2.0-Modell ausgegeben haben, können Sie sich das 3.0 fast selbst kaufen. Was darf's denn sein?
Vorteile:
Kleine Größe
Wetterfest und stoßfest
Eingebaut LED-Warnleuchte
GPS-Tagging für Kameras
Mehrere Benutzermodi
360-Grad-Schutz
Erkennt Laser und Radar
Nachteile:
Welches soll ich kaufen?
Congratulations! You've learned everything there is to know about motorcycle radar detectors, what they do, how to mount them, and whether they're legal in your state. Use your newfound knowledge to beat Johnny Law at his own game, and save yourself the time, money, and hassle of getting pulled over.
Don't buy the Rocky Mountain detector for any reason. Just don't.
Wenn Sie ein paar Dollar auf Kosten von GPS-Wegpunkten sparen möchten, kaufen Sie die Adaptiv TPX 2.0.
Ergänzen Sie den 2.0 mit einer LED Visual Alert-System um Ihre Investition zu maximieren.
Wenn Sie den neuesten und besten Motorrad-Radarwarner haben möchten, kaufen Sie den Adaptiv TPX 3.0.