Can You Lease A Used Car? Leasing vs. Buying: Tips New 2022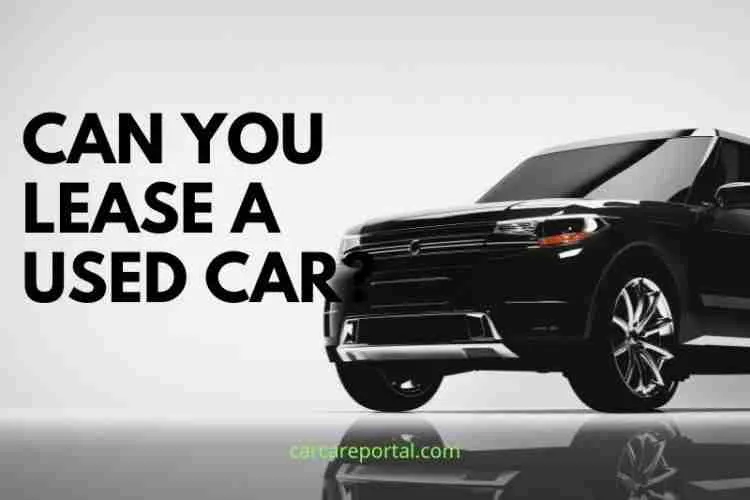 Can you lease a used car? It's a common question with no easy answer. Many people assume that since you can lease a new car, you must be able to lease a used car as well. However, it's not that simple. There are a few things you need to keep in mind before you can answer this question.
Familiar Facts about Used Car Leasing
Many manufacturers will only permit certified pre-owned vehicles to be leased. What is the difference between certified pre-owned and used vehicles? CPO vehicles available for a lease must be less than 4 years old and have less than 48,000 miles. You will need to visit a franchised dealer if you want to lease a certified pre-owned vehicle.
According to the National Automobile Dealers Association, CPO leasing is offered by Acura, Audi and, BMW, Chrysler, Dodge (FIAT), Honda, Hyundai, INFINITI Jeep, Toyota,  Kia Lexus, Lincoln, Mazda, Mercedes-Benz, MINI,  Mitsubishi, Nissan, Porsche, RAM, Volkswagen.
How does used car leasing work?
Leasing a used car is similar to renting a brand new vehicle. Monthly lease payments are determined by the difference between the sale price and the estimated value at lease-end. A lease on a used car can be beneficial as they depreciate more slowly than new vehicles. The difference between the purchase price and the estimated lease-end value will be minor, and monthly payments will be lower.
Like when you lease a car, your CPO vehicle must be returned to the dealer at the end of your lease. Keep in mind that mileage limits will apply to your CPO vehicle.
Leasing vs. Buying
There are significant benefits to leasing and financing a vehicle, even if used. Below are some tips to help you make a decision:
1. The benefits of ownership:
You save money over time: There are significant savings when you buy. Once your loan is paid off, you only need to budget for gas and regular maintenance.
Financing options: Financing is more common and more accessible. Financing is attractive for any credit.
You can take complete ownership of your vehicle. Some drivers don't like the restrictions and mileage that leasing contracts.
2. The Major Benefits of Leasing
Leasing is more popular than buying because it's easier to get approved.
Lower payments: Leasing has lower up-front costs. However, leasing may add to higher sales tax, down payments, and other fees.
Flexibility: Most leases only last for a few years. Drop off the keys and work out a new contract to return a vehicle and get the next upgrade.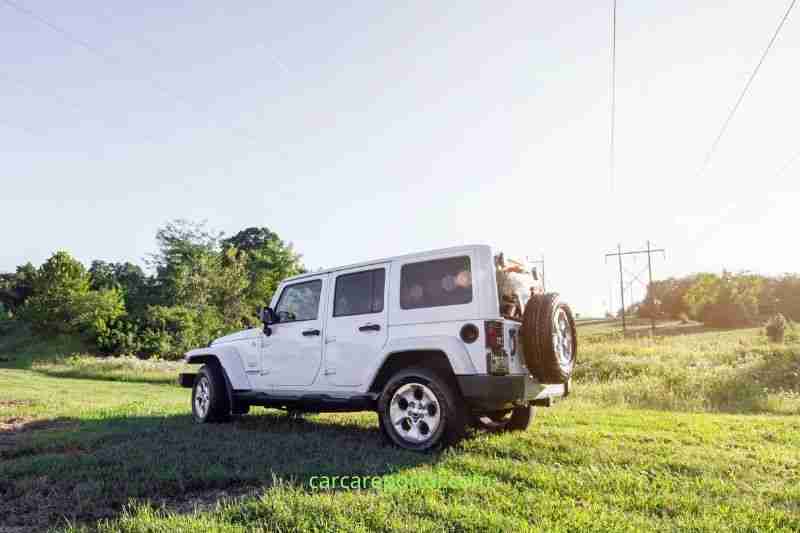 Can You Lease A Used Car?
Yes. You can lease a used car – here's how to do it.
Many franchise dealerships offer certified pre-owned (CPO) car leasing. Although it was difficult to find, used-car leasing is more accessible than ever.
Only Honda dealers can lease Hondas; Ford dealers can rent Fords. Also, only CPO-worthy cars by the manufacturer are allowed to be hired. CPOs are cars that have been inspected by the dealer and reconditioned.
You can also take over a current lease to get a used car lease. The leaseholder's leasing company will need to approve the transfer and may charge a fee.
Swapalease and LeaseTrader allow you to find leaseholders by connecting with outgoing leasees. Many offer cash incentives to cover the cost of the transfer fee and other benefits. There are no upfront acquisition fees or down payments, unlike traditional leases. Instead, you will pay monthly rent.
Pros
Lower payments: Leasing or buying a used vehicle is less expensive than purchasing one new.
A more excellent car: Leasing a vehicle older than a few years can help you afford a more excellent vehicle or a higher trim. This is a better option than buying or leasing the latest model.
CPO vehicles have a more extended warranty than other used vehicles.
Lower insurance: The certified pre-owned lease is less expensive to insure because the vehicle's actual value is lower than that of a new one.
Cons
Higher interest rates: Leases on used vehicles typically have a higher interest rate (or money factor) than those for new cars. Manufacturers offer CPO lease deals, but these deals are usually for luxury brands.
Wear and tear: Although their manufacturer inspects certified pre-owned cars, they still have some wear and tear. They might not have the most recent safety features and technology.
Maintenance costs: Most CPO warranties don't cover brake pads or tires. You may need to pay some maintenance yourself.
Limited inventory: Used car leasing is a rare option. It accounts for only 8% of all vehicle leases annually.
Step by step instructions on how to do it
1. Contact the lender
If you are interested in a specific carmaker's vehicle, call the captive lender and ask if they offer leases for certified pre-owned used cars. The brand name and "finance number" should suffice to locate the customer service number. Toyota Financial is the number to call if you want to lease a Toyota Camry.
2. Take a look at this comparison
You need to be able to evaluate whether a used car lease is worth the cost. Get a quote on a new model of the car you are interested in if you don't have one. Once you have that benchmark, you can begin looking for a lease on a used car.
3. Find the right car
Edmunds offers many tools to help you choose the right used vehicle. You can search for the model that interests you most and check out certified pre-owned cars. You may not find the right color combination or features when shopping on the used market. Flexibility is key. You can choose from several dealers. If one of them isn't available, there are other options.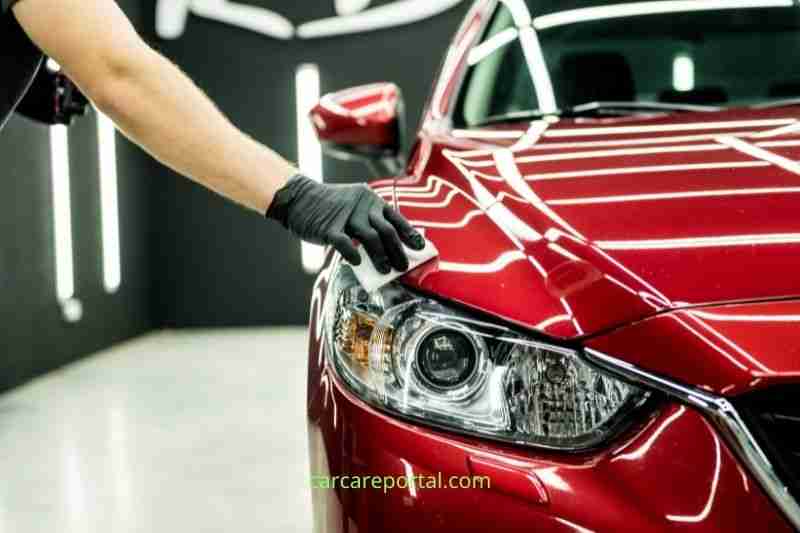 4. Look for a dealer that will do the deal
It isn't easy to find a used vehicle dealership that will help you, as it is not the usual practice. It may take you a while to locate one that offers these lease deals.
Call an internet manager or a sales manager when you've found a vehicle you like. Let's say you found a pre-owned certified car and would like to inquire if it is possible to lease it. If the manager gives you a quick "No", don't hesitate to ask for confirmation from a higher-up.
Because used leases are rare, it is possible that the person you speak to doesn't know this option exists. Do not be surprised if the manager tells you he will need to call back.
You can always move on to the next option if you aren't getting anywhere.
5. Get a price quote
Ask for a quote once you have found a dealership that offers used-vehicle leasing. All of the usual shopping rules apply. Use the Edmunds appraisal calculator to negotiate a fair price. This will give you an estimate of the dealer's retail CPO. If you wish to purchase the vehicle, calculate the residual value. Determine the down payment amount and monthly payments, including taxes and fees.
6. Compare again
Compare the price of the used car lease to the new one. If you find the savings significant, it may be worth taking your car for a test drive.
FAQs
1. What does the Leasing Company know about your car insurance coverage?
The leasing company will need to be added to your policy as a loss payer and additional insured. The leasing company also owns the vehicle.
The leasing company lends the vehicle to you for a specified time and a fixed dollar amount. It wants to know what happens to the car.
It wants to know if there are any changes in the car insurance policy. By adding the company as a loss payer to your policy, all changes will be mailed to you and the leasing company. It can be added as an additional insured to ensure that all claims checks are sent to you and the leasing agency.
It's easy to add insured and loss payee. You will need to give the correct mailing address to your car insurance agent that your leasing company has designated. The leasing company will inform you if this step isn't completed or not correctly performed. If it doesn't, it will purchase third-party car insurance.
2. How much credit do you need to lease a car from us?
To lease a car, there is no minimum credit score. You can find someone who will lease you a car no matter your credit score. However, a poor credit score will not get you a good deal. A minimum credit score of 660 is required to be considered a "prime borrower". Your score should reach 720 to be considered a "superprime" borrower.
3. What is the cost of leasing a car?
You will need to know your car's starting and ending values. This is how you calculate the cost of a lease. This is your principal cost. You can then add interest and any other fees to the principal loan amount over the life of the loan.
Bottom line
You could save money by leasing a used car. It would help if you were prepared to search for a used car lease that suits your budget and needs.
Remember that leasing a used car comes with a cost. Leasing a used vehicle may not be worth the potential maintenance costs or other risks.
Do your research and prepare a budget before you make a decision.
Read also: