Can Check Engine Light Turn Itself Off? If Not, Why? Find Out Here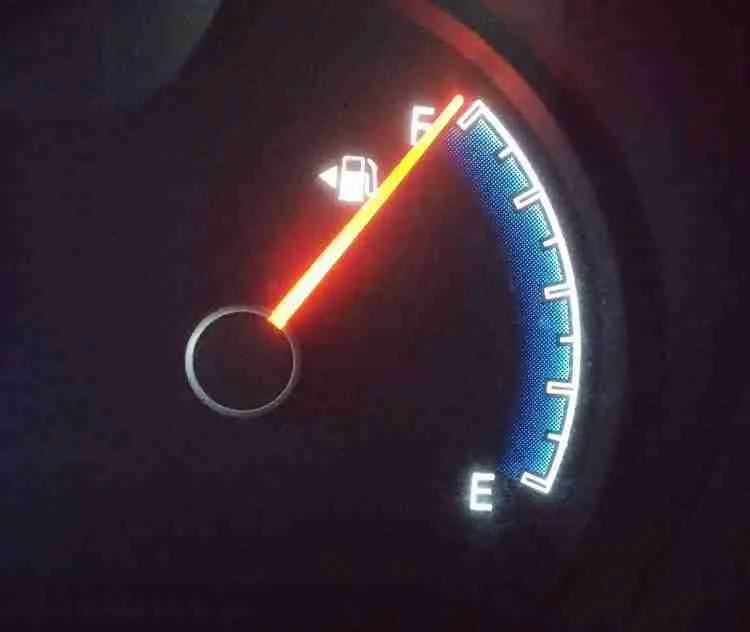 The check engine light is a very useful feature because it keeps you on your feet. You're informed as soon as there is a problem and can react immediately. This often protects your car from long term damage. 
However, sometimes the check engine light turns off by itself without you having to do anything. This does happen but it by no means is an indicator of the problem being solved. In fact, it just means your car passed some internally regulated tests. But we'll talk more about that later on. 
Kann sich die Motorleuchte also selbst ausschalten? Ja, das kann es absolut. Wenn möglich, sollten Sie trotzdem einen Mechaniker aufsuchen oder den Lichtcode überprüfen und versuchen herauszufinden, warum er überhaupt eingeschaltet wurde. 
Warum geht die Check Engine-Leuchte an?
Um zu verstehen, warum sich die Motorkontrollleuchte selbst ausschalten kann, müssen Sie wissen, warum sie überhaupt aufleuchtet.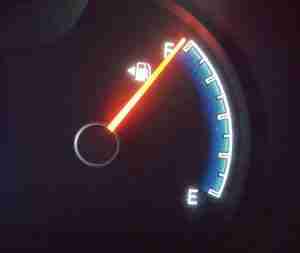 Ihr Auto führt ständig Tests an sich selbst durch. Dazu gehören sowohl kontinuierliche als auch nicht kontinuierliche Monitore. Ersteres umfasst Dinge wie Motorsteuerung und Fehlzündungen, während letzteres Dinge wie das Luft-Kraftstoff-Verhältnis und das EVAP-System umfasst. 
The check engine light turns on if your car fails any two tests in a row. This is why you've probably heard mechanics or car fans talk about 'two trip monitors' when discussing this light. 
Warum schaltet sich die Check Engine Light von selbst aus?
Nachdem zwei Tests nicht bestanden wurden, führt das Auto weiterhin Tests durch. Wenn das Licht ausgeht, bedeutet dies, dass das Auto irgendwann die Tests bestanden hat, bei denen es zuvor dreimal durchgefallen war. Dies kann zwar bedeuten, dass das Auto in Ordnung ist, Sie sollten dennoch einen Mechaniker aufsuchen. 
Es ist immer am besten zu wissen, was schief gelaufen ist. Selbst wenn es sich um ein vorübergehendes Problem oder einen Fehler handelte, besteht die Möglichkeit, dass es ein Vorläufer eines viel größeren Problems war. Oder vielleicht war es ein Indikator für ein Problem an anderer Stelle im Motor. In jedem Fall ist es immer besser, auf Nummer sicher zu gehen, als es zu bereuen. 
Nachdem das Licht ausgeschaltet wurde, können Techniker für eine Weile sehen, welcher Test bei Ihrem Auto fehlgeschlagen ist und warum das Licht an war. 
What If The Light Doesn't Turn Off By Itself?
If the light doesn't turn off, you need to investigate the root of the problem. Take a look at your transmission, engine, and generally just pay attention to the way your car is driving. Go to a mechanic if you can find a serious issue. 
However, if nothing seems to be wrong with these areas, your car probably failed a test involving a non-evasive sensor. Alternatively, there might be a mechanical failure. In such cases, it is okay to keep driving your car. You'll reach a mechanic without furthering the damage. 
Das einzige, was Sie nicht tun sollten, ist das Licht zu ignorieren. Dies ist nicht nur für Ihr Auto unglaublich gefährlich, sondern auch für Sie, alle in Ihrem Auto und die Menschen um Sie herum.
Die fünf häufigsten Probleme, die eine Motorkontrollleuchte auslösen
If you're choosing to self diagnose your car, this list will be helpful because it outlines the most common problems that turn a check engine light on. 
Ausfall des Sauerstoffsensors
A car's oxygen sensor keeps track of the unburnt oxygen in its exhaust system. The information it collects is sent to the car's computer. There, the air and fuel sent to the cylinders is monitored. 
Your engine will continue working correctly even if this sensor isn't working properly. However, in the long term, it will affect your spark plugs and catalytic converter. Both will affect your car's performance. 
Lose Tankdeckel
A loose fuel cap is one of the most common reasons why the check engine light turns on. It is an integral part of any car's fuel delivery system since it stops the backflow of gasoline fumes. Moreover, it maintains your engine's pressure. 
If your check engine light turns on soon after you've filled your tank, you should stop at the side of a road and make sure the cap isn't loose. Sometimes people find that the cap isn't on their car at all and has fallen off. 
Either way, this problem is easy to fix and won't cost a lot. If this is the reason your light turned on, it won't turn off until you fix the issue.
Katalysatorausfall
Der Katalysator wandelt Kohlenmonoxid in Kohlendioxid um und macht Ihr Auto umweltfreundlicher. Es ist leicht zu reparieren und kann ohne großen Aufwand ausgetauscht werden. 
Even if this isn't the problem you are dealing with, you should take certains steps to prevent it from ever happening. For instance, change your oil and be on the lookout for strange sounds or fumes coming out from the converter. 
Probleme mit der Zündkerze
A malfunctioning coil always triggers the check engine light. You should know that cars that burn diesel don't have coils. So if you own a vehicle like that, this isn't an issue you need to be worried about. 
Sie können Ihre eigenen Zündkerzen wechseln. Der Vorgang ist ziemlich einfach, Sie können jedoch zu einem Mechaniker gehen, wenn Sie möchten. 
Ausfall des Luftmassenmessers
The mass airflow sensor or the MAF takes note of how much air is going into the engine. It's a crucial feature for people who travel through changing altitudes. 
It's very easy to figure out if you're dealing with an MAF failure. The throttle pedal will suddenly change positions, you'll have trouble starting your car, and you'll notice a rough idle. 
Einpacken 
The check engine light can protect your car from a lot of damage and you from a lot of expenses. Sometimes it can turn off by itself but you shouldn't ignore it in the hopes that it will do so. 
Sobald Sie bemerken, dass es sich eingeschaltet hat, fahren Sie fort, untersuchen Sie Ihr Auto und fahren Sie zu einem Mechaniker, wenn es keine offensichtlichen Probleme gibt. Rufen Sie andernfalls einen an Ihren Standort. Bleib sicher!