Does Carmax Buy Old Cars?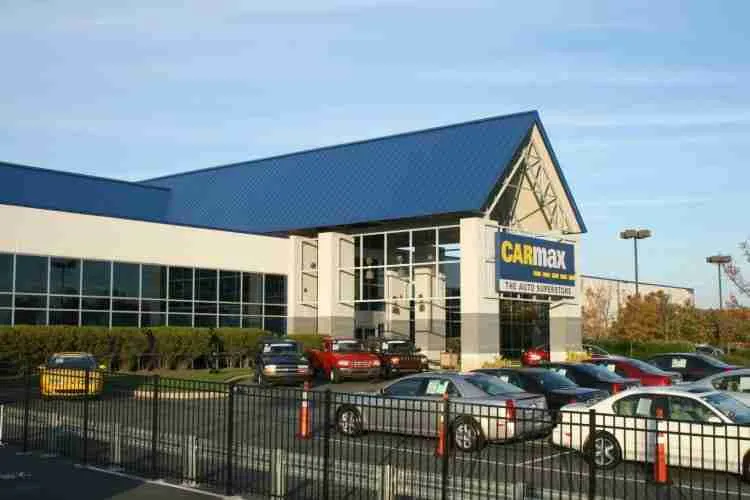 One of the worst feelings in the world is being stuck with a car that is old that you just can not find anyone to purchase.  However, you can always consider Carmax.  In fact, they have purchased well over 650,000 cars, trucks, jeeps, and more!
Carmax is simple to use.  Once they have appraised your car, the buying process is easy.  Here we will go over the appraisal process that Carmax uses, as well as all the documents you will need to sell the car.  We also take a look at what your car is worth, along with frequently asked questions about Carmax in general.
Carmax's Appraisal Process
During the free appraisal, you will need to take your car to the nearest Carmax to have an employee complete the appraisal process.  This generally only takes about half an hour.  All appraisers that work with Carmax have been professionally trained and are dedicated to their jobs.  The appraiser can also tell you exactly what he or she is looking at if you ask. Their job is to look at over 125 different points during the inspection.  The appraisers are allowed to refuse any sale if it does not meet their terms or conditions.
Once the car has been appraised, you will receive an offer in writing.  You will have seven full days to decide if you agree with the offer.  You are free to see if you can receive other offers on the car.
Should you decide to accept the offer and proceed, you will need to show documentation in order to sell your car to Carmax.  Carmax will pay you on the spot as long as you have everything you need.
Documents Needed to Sell a Car to Carmax
It is important to have the proper documents with you to sell a car to Carmax.  These documents include:
Your ID- You must present a valid and current state-issued ID. One will be needed for each titleholder.
The title of the vehicle- To sell any car, you need to have the title of the vehicle.  If you are the one selling it, it should be in your name.  If you have lost the title, a copy can be obtained from your local department of motor vehicles.  If there is more than one title holder, all will need to accompany the person selling it.
Car registration- This shows that you actually own the car. It must be valid and current in order for Carmax to purchase your vehicle.
The car keys and remotes- All sets of car keys and remotes will be needed by Carmax.  If your car does not have any remote, or there are duplicate keys, Carmax has the right to change the offer they have presented you with.
Knowing What Your Car is Worth
It is very common for car owners to think that their car is worth more than it is.  You can get a fairly good idea of how much it is worth by looking at the Kelley Blue Book Value.  However, there are other things that you will need to look at as well.  The mileage is one of the things that will be reviewed during the appraisal process.  And the condition of the car is something that can not be overlooked.
At the appraisal, you will also be asked if there is an accident history of the car.  The appraiser will look at the inside of the car to see if there are any holes in the seats if the seatbelts buckle properly and if there are any marks or burns.
And the exterior of the car will be reviewed.  The appraiser is looking to see if it is rusty, has dents, or any other damage.
Frequently Asked Questions About Carmax
Will Carmax buy my car if it does not run?
The good news is that Carmax will purchase your car even if it does not run.  However, while this is good news for you, it is not good news for your pocketbook.  They will not pay a generous amount for a car that does not run.
What if the car has a bad engine?  Will Carmax still buy it?
Carmax is willing to purchase your car if it has a bad engine.  However, the offer will not be as good as one that has a running engine.
Will Carmax purchase my car from me if it was in an accident?
Carmax has been known to purchase any car, even if it were in an accident.  Flood damage and vehicles that have frame damage will also be purchased by Carmax.  The amount of money you receive will reflect in the shape the care is in.
Carmax has also been known to buy cars that have salvage titles.  They will then sell these cars at a dealer auction.
Does the mileage matter?
Mileage does not matter to Carmax.  They are willing to buy a car that has 30,000 miles or one that has 100,000 miles.  Even if the car is close to 200,000 they will purchase the car, which is often hard to do, as many people do not have the desire to own a car with this many miles.
Many cars that are this high in mileage will reflect in a lower price.  The appraiser will take this into consideration when deciding how much the car is worth.  If the interior is very nice, and there is not any rust on the exterior or no scratches or dings, you will receive more than one that has rust or is all dinged up.
In Conclusion
Carmax is a decent place to sell your old car.  The appraisal process is easy, and if you have all the needed documents, your car can be sold in a very short time.  The appraisers have been specially trained so they can successfully determine how much the car is worth.  We hope that the frequently asked questions about Carmax help you in determining if this place is the right one to sell your vehicle to.