What does SV mean On a Car?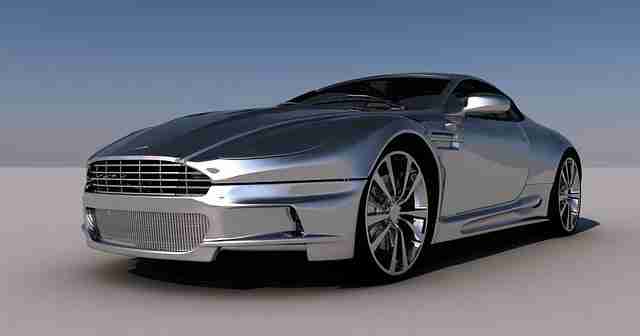 Most at times, we have come across or actually owned cars with an SV tag. The love of understanding particulars on a vehicle comes with a lot of questions. One of such burning query is, what does SV mean on a car? 
Nissan has a number of models with the SV tag. A good example is the Nissan Rogue. Lamborghini also uses the SV tag on most of its models such as the Aventador SV, Volkswagen which also has their SV versions. SV isn't universal for all car brands, in Nissan, it has a different meaning from that of Lamborghini.
What Does SV Mean On a Car? – Lamborghini  
In Lamborghini, SV stands for super velocity. This translates to super velocity which isn't a lie when it comes to Lamborghini. Speed is among the top celebrated features of their supercar models. So, how does it actually apply in reality?  Is the speed just a say and how do they achieve it? 
To help us determine this, we shall look into the Aventador SV from Lamborghini.  
The Aventador AV
It has been said that for a Lamborghini, the problem is always its speed and the police. Aventador SV is fully part of this designed to move as fast as possible with less comfort compared to other models. 
To live to the super Veloce promise, Aventador SV supercar is equipped with a V12 engine and a 6.5L fuel tank. Acceleration is very fast within seconds. In a blink of an eye (2.8secs), Aventador can accelerate from 0 to 62mph. 
Negotiating corners is better and improved. Less weight, improved aerodynamics, and peak power of 8400 rpm make this baby move like a rocket. 
The seats are smaller and uncomfortable than expected.
From the above Aventador example, we realize that Lamborghini SV is all about speed, the super Veloce. Hence the tag SV-super Veloce, an Italian tag meaning super velocity which is the super speed like the Aventador SV. 
What Does SV Mean On a Car? Nissan  
For Nissan, SV isn't about speed as in the Lamborghini. SV here means standard value. These are the standard features a Nissan SV has. To better understand the meaning of SV on Nissan, here is a comparison of the Nissan rogue versions. We shall look at the rogue S, SV, and SL.
Rogue S 
This is the primary model in the Nissan Rogue series. It comes with a number of big features including a four-speaker audio system, Apple car play, a five-inch colored display, a blind-spot warning feature, a rearview camera, an XM radio satellite, and an automatic emergency braking system. 
The Rogue SV 
This is the standard version in the rogue series hence the SV tag. It has more and improved features compared to the basic Rogue S. These are some of its features: A privacy glass, and an audio system with 6 speakers, heated front seats with the driver's seat giving an allowance of 8-level adjustments and lumbar power support.
You get automatic headlights with intelligence, a tailgate with motion activation, and an automatic temperature control system. The outside mirrors are heated. As you notice, this version goes a notch higher from the 'S' model. This is the standard version (SV)
The Rogue SL  
The SL is above the standard version. SL means standard luxury, hence the rogue SL flows with luxury unlike the previous 'S' and 'SV' versions. It comes with a leather-wrapped steering wheel and seats that are heated. An upgraded safety system with pedestrian detection and automatic braking and a 9-speaker Bose premium audio system against the six in the SV.
This version comes with a lot of features most of them aimed at fulfilling the luxury promise and hence the SL tag.
What Does SR Mean On a Car? Nissan Altima?  
SR for 2016 Nissan Altima means Sportier Rider. This is one of the Nissan versions meant for sporty car loving people. With a V6 engine and 4 cylinders, power-adjustable seats, and leather-covered steering wheel, you're sure of comfort and speed, but not to the extent of the Aventador from Lamborghini. The SR performs and looks good enough to actualize the sporty car promise.
Therefore, in Nissan, SV means the standard featured model. A middle model with better features than the primary model but not exceeding the top model. As you notice from our above examples, the 'S' model has very minimal luxurious features compared to the SV which has a better audio system, powered moon roof, push-button start, and more. The SL class has even more and better luxuries like the heated leather-covered steering wheel.
Volkswagen also has its SV versions that mean standard version.
What other terms are used for cars?    
Automotive trim nomenclature is the name of tags such as SV, SL,  used on cars. You shall find these tags on varying positions of your vehicle depending on the type. SV has been used on Nissan, Volkswagen, Lamborghini among others to mean differently. Usually, such abbreviations are used to describe certain prime features in a car. Other than SV, there are a number of tags with different meanings. Below is a list of some:
L – Base 
DX, DL – Deluxe.  
LX – Luxury.  
CE – Custom edition, classic edition.  
EX – Extra.  
EX – Extra large
SE – Sport edition, special edition, special equipment.
There is an endless list of such abbreviations. The above meanings aren't necessarily tied to those abbreviations, depending on the manufacturer, abbreviations might shift meaning. Features are what influence such appreciation.
What Does SV Mean On a Car? A Final Word
As you have noticed, there doesn't exist a single meaning for SV. However, when we narrow down the question to specific brands, we get what they meant by the term SV. In Nissan, it means the Standard Version which is an average of the editions of a model. In Lamborghini, SV stands for super velocity which means super speed according to the attributes of Lamborghini SV supercars.