When did BMW buy Mini?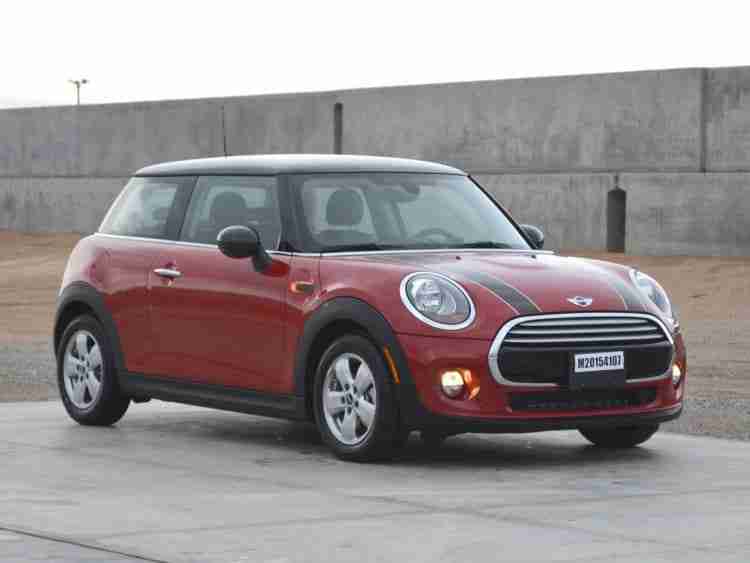 BMW is a famous and luxurious German automobiles multinational corporation. They manufacture luxury motorcycles and cars as well as other vehicles. It was established in 1916 and used to produce aircraft engines in the beginning. Its headquarters are in Munich, Germany. It is the 12th largest producer of vehicles in the world.
On the other hand, Mini, popularly known as Mini Cooper is a famous British automobile marque. It was established in 1969 and was originally a range of small British cars produced by British Motor Corporation. Since then they have merged with a lot of other car brands- in 1968 it formed British Leyland after joining with Leyland Motors.  Then in 1986, after the break-up of British Leyland, it got joined with the rover group. The production of the original Mini was continued till 2000.
In 1994, BMW acquired the Rover Group and then ultimately, in 2000, the Rover Group which was acquired by BMW was broken down and BMW kept the Mini brand to itself. Under BMW automobiles the cars are manufactured under the brands Rolls-Royce, Mini, and BMW while motorcycles are manufactured under BMW Motorrad.
History of Mini
The cars produced by Mini were considered an icon of driving culture in Europe in the 1960s. The car had a front-wheel layout for driving to fit maximum baggage in the trunk of the car. This influenced the design of other small cars in the market like Volkswagen Beetle, but the Mini models outweighed and surpassed their competitors and rivals. BMW's buying of Mini contributed to the expansion of Mini into the United States as well. BMW added various impressive features and revolutionized technological aspects into the Mini models like various driving modes, twin power engines, and other specs which made Mini a luxurious car brand. Even though Mini had a change in various owners, it found its channel with BMW.
Why is Mini essential for BMW?
There was no immediate impact on either of the brands when BMW first acquired the popular marquee, Mini. This was because Mini used to still manufacture cars that were particular of its heritage and there were very few BMW features in them. However, currently with the shared engines, platforms as well as other features the bond between them is extremely evident and apparent. This bond is very important and essential to BMW for a lot of reasons. Even though few BMW fans criticize this bond between BMW and Mini the British company is vital in future endeavors and success for BMW. Some of these reasons are as follows-
Loyalty- Mini has a very loyal following and fan base, even if it may not be more than that of BMW, due to the quirky and eccentrically acquired taste of the brand. The fans of this brand stay with the brand for a very long time as they find it hard to seek the same level of joy which they got from this bold and spirited British brand in some other brand. Due to various Mini's sharing technologies and features as well as internal parts from BMW, it makes it convenient and easier for Mini fans to transition and change into BMWs. Hence, specifically the younger crowd starts moving from Mini into basic models of BMW like the 2 or 3 series.
Shared features- the shared features, components, and policies make Mini extremely profitable, which then makes BMW even more profitable as well. It gives BMW even more pliability in basic cars like the BMW X1 that has the same platforms as Mini. This sharing of platforms helps both the brands to save money and thus increasing the profits for the companies.
Higher reach of BMW in automobile spectrums- Mini brand gave BMW a higher reach in the automobile spectrum because BMW looks after the premium and luxury market while Mini handles the cheaper part of the premium and luxury market. BMW is not able to keep up in this market all by itself and thus Mini helps BMW in it. To dominate that part of market BMW has Mini as it may not want to enter the race using its original brand as that may stain or deteriorate the brand's prestige.
Mini and BMW are interdependent- BMW needs Mini to dominate the cheaper part of the premium and luxury market as it is not possible for it to enter on its own. On the other hand, even Mini is dependent on BMW because BMW helps Mini to reduce the cost for the products with shared features and this in turn is helping Mini to polish its model ranges. Mini has started removing the cars which have become a dead weight from its range as it is bringing the company and brand down. New Mini cars like Cooper, Countryman, and Clubman are manufactured to serve a particular purpose in the range which creates a win-win circumstance for both BMW and Mini as BMW gets something to sell in the cheaper part of the premium market while Mini gets a perfect model to fit in their range.
Generally, a smaller brand enjoys more benefits from the bigger and more popular or famous brand as it can borrow more resources and features to help their brand. Even new technological revolution by the popular or luxury brands can be incorporated by the smaller brand which helps boost up the sales and prestige of the smaller brand.
But in the case of BMW and Mini, both the brands equally contribute to helping each other. BMW gets a well-round range for its models in this way- it has BMW, its own original cars for the middle-to-high end automobile luxury market, Rolls Royce for the ultra-high-end part of the automobile luxury market and Mini for the lower part of the automobile luxury market.
Hence, Mini serves as a medium through which BMW can penetrate all parts of the prestigious automobile market and it also facilitates the introduction of new platforms, technology, and features. Hence, there is an expectation that there will be a long and a fortunate partnership between Mini and BMW in the future.