Why Are Supras So Expensive?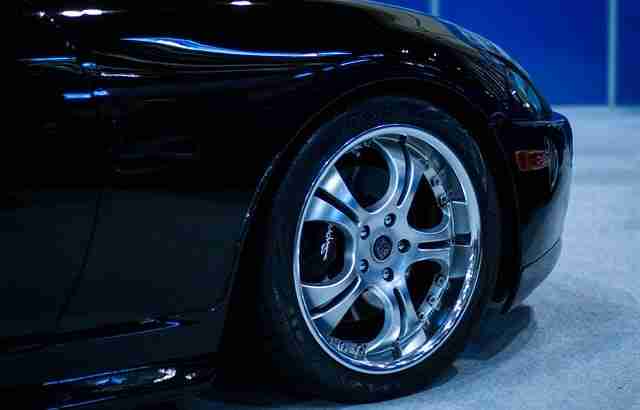 Why are Supras so expensive? Toyota Supras, the two-door hatchback grand tourers, and sports wagons are naturally cool and fast. Car maniacs adore Supras because of their crazy HP, easy to change designs, and comfy interiors. 
When Toyota Supra is mentioned, most people remember the blockbuster movie fast and furious, where these small sporty cars took the show. Well, while their appearance in this blockbuster movie skyrocketed their prices to unimaginable rates in 2001, the period is long gone but the price hasn't reduced yet. 
So why are Supras so expensive then? Many reasons are given as to why the pricing for Toyota Supras has remained high, despite cars in similar categories being cheaper.
More Buyers Want to Own One
The Toyota Supras prices have escalated to crazy rates over the last few years, with some alternative models selling at six-figure prices. One reason given for the high prices is the increased demand for these exceptional sporty machines. While Supras were still making headlines in the 1990s, the pricing wasn't as high. 
Then came the 2000s when they were featured in the blockbuster fast and furious movie. The demand didn't just end back then because the value delivered by these cars is incredible.
Even after Toyota introduced newer and better versions, the Supras remained highly preferred because drivers got real fun riding these exceptional vehicles. Even today, Supras are still loved not just for their awesome designs, comfort, and reliability, but because they feature additional modern features such as airbags, AC, and many more advanced functions. 
Combining the increased demand for Toyota Supras with the reduced supply has led to an upward surge in pricing.
It's Incredibly Powerful
This iconic supercar runs on a superbly overbuilt inline-6 turbo engine. Coupled with the powerful fuel system and advanced pistons and rods, the car can crank over 800 horses of power and over 400 pounds-feet of torque. 
This super-potent Powertrain can efficiently tackle adequate airflow when coupled with the perfect turbo system to generate about 500 horses of power on stock internals.
Combining the car's RWD with the fantastic suspension will give you an outstanding machine capable of reaching sixty meters within 3.8 seconds. As a supercar, it has the power to brake in 152ft, moving from a speed of 70m/s to zero. 
The most interesting part is that Toyota Supras can be modified and refined to deliver more power and better road performance. If you're thinking of buying the 2021 Supra model, you'll get a powerful 2.0 turbocharged 4-cylinder engine that outputs over 250 horses and 295 pounds-feet of torque.
As for the handling, the Supras are some of the best supercars ever. For example, the 2021 model packs a crisp steering wheel that works incredibly to ensure efficient speed cornering when the weight increases. The car also packs outstanding electronic dampers delivering a crisp planted feel as you aggressively speed up to higher speeds.
Smartness, Comfort, and Reliability
Like some first-ever supercars, Toyota Supras carry among the finest comfort, reliability, and smartness features. Inside these supercars, you will get hands-free power-opening liftgates, adjustable and ventilated seats, heated steering wheels, and high-end backup cameras. 
The cars pack a range of comfort and convenience features and functions. For instance, the in-vehicle entertainment system that blends sophisticated infotainment systems, six-speaker stereos, Ford Sync 4, cellular-centered data connections, Wi-Fi internet connectivity, and Apple CarPlay gets you rocked into the world of amusement while enjoying your rides. 
You can enjoy quality music from any of the best online streaming platforms or even stream a favorite movie.
Adding to the great feature range are the advanced driver assistance technologies, including pedestrian detection, automatic emergency braking, forward collision warning, radar devices, cameras, and sensors. 
All these advanced features alongside the excellent functions come at a price. With some features customized uniquely for the Toyota Supras, it's enough proof that they are engineered to be superior to similar models, a feature that comes at a higher price.
You're Paying Pinnacle Tax
Toyota Supra tops the list of the world's premium cars with class. Along with top car models such as Mazda, Skylines, and Honda, Supras are exorbitantly priced because they speak class and superiority.
They are the best cars in the Japanese auto market that sit at the top of the Japanese best performing supercars. And for that reason, you will be forced to pay more to enjoy the benefits that come with such exclusivity.
It's About the Value You're Getting
Still not convinced why are Supras so expensive? The final reason car maniacs give for the elevated price is the value attached to these cars. These highly efficient and comfortable vehicles packaged in a lightweight and strong steel structural car-like unibody construction are incredibly valuable. 
You're not just getting cars that would rock the roads but also help you do so in style, without sacrificing your comfort.
The superior car constructions, which deliver better emissions and superior performance, meet all the set industry regulations. The large and well-furnished interiors combined with the durable exterior constructions guarantee lasting performance. 
All those exclusive additions that make the cars look and feel more valuable always come at an extra price. And that's exactly one reason you're paying more for the Toyota Supras.
Why Are Supras So Expensive? – Conclusion
Why are Supras so expensive? Toyota supra is no doubt a costly brand. After it rocked the show in the 2001 blockbuster movie "fast and furious" the Toyota supra has been gaining popularity every dawning day. 
The company made so many sales soon after the car appeared on this blockbuster and the buying trend hasn't reduced ever since. Today, Supras are some bestselling supercars in the world, with more buyers considering them over similar models from other brands. Unfortunately, the company only releases a few pieces every time they launch alternative models.
With the heightened demand and the low supply level of Toyota Supras, the price has sprouted up immensely. That's exactly the reason you will have to pay more to buy yourself a Toyota supra, whether used or new.