Can You Park Your Car On An Artificial Grass Driveway?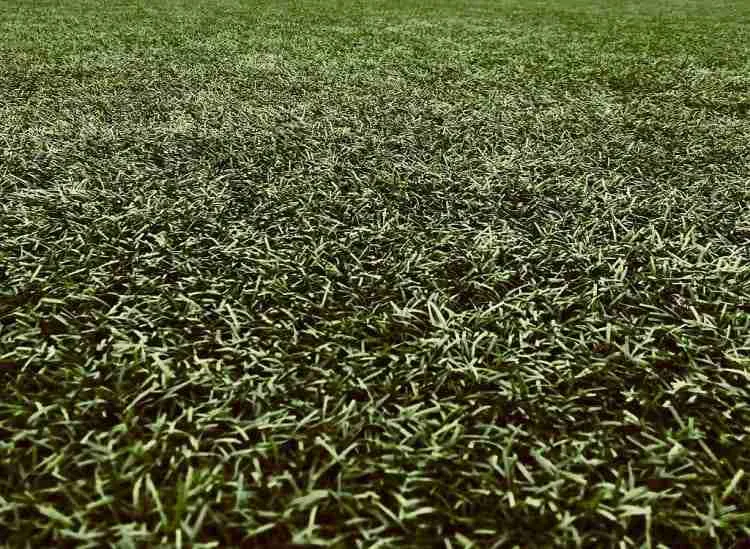 Homeowners are starting to take notice of the benefits that often come with having artificial grass installed over their paved surfaces. This includes driveways.
While there are several excellent reasons why you might have artificial turf on your driveway, it does leave one question. Can you still use your driveway for parking?
Keep reading to learn everything you need to know about having a driveway covered over with artificial grass.
Parking and Driving On Artificial Grass
If you are wondering if you can still park on your driveway, even though it has been covered with artificial turf, the answer is no. While it won't damage your vehicle, the same isn't true for the fake grass.
The tires can tear the yarn from the material used for backing, leaving bare patches on the turf. This usually occurs when the tires are turned, either during parking or reversing. The weight of the vehicle can also leave patches or flattened grass that never springs fully back into place.
Either way, your artificial grass won't have the same aesthetic appeal or last as long as it should.
Benefits of an Artificial Grass Driveway
Synthetic turf has several advantages over natural grass. These also apply when you lay the turf over a paved surface.
Helps minimize run-off
A paved driveway, whether it's concrete, tar, brick or interlocking paving stones can encourage run-off. Not only does this waste water, it can also allow chemicals from fertilizers and pest control products to leach into the soil. The chemicals can also get into the water table, which is often harmful to the environment.
Synthetic grass can help with water absorption. The durable backing will keep the excess water in place, instead of allowing it to buildup creating run-off.
Artificial grass is durable
There is no denying that artificial turf often lasts longer than natural grass. As long as you aren't routinely driving over it or parking your car on the turf, it can look great for years. Artificial grass has undergone several improvements over the years. It now looks more like natural grass, instead of appearing obviously fake.
High quality artificial turf has been treated for exposure to sun, snow, and rain. You don't have to worry about the color fading leaving you with unsightly discolored or bare patches.
Needs little to no maintenance
It's even easier to take care of an artificial grass driveway than one that is completely paved. Oil and other stains won't be as noticeable. It's also easy to rinse the turf off.
Synthetic grass never needs to be mowed. There is also no need to fertilize it or break out your edger. Once the turf is installed, all you need to do is wash off accumulated debris as warranted.
Design Tips for Artificial Grass Driveways
You have options when it comes to installing synthetic grass. You can choose to completely cover your driveway, but this is really only practical if you have a dedicated parking spot on the street. Otherwise, you will be driving and parking on the turf every day. This will damage the turf, shortening its' life-expectancy.
Grid pattern
If you want to cover the entire driveway, experts recommend having the turf installed in a grid pattern. This helps to secure the grass squares. It also helps to minimize any damage that might occur when you drive over it.
Strip design
This works great for dirt or gravel driveways. It can also be incorporated onto paved surfaces. The first step is to find your tire tracks. Obviously this will be easier if the surface is unpaved. Once you've located the tracks, lay down the strips of the artificial turf between them. You can also have the turf installed on the outer edges of your tire tracks for a more uniformed look.
The strips of artificial grass will effectively block weeds from growing. It will also improve the overall appearance of your driveway.
In between flagstones or pavers
Love how your flagstone or paver driveway looks. Hate having to weed between the stones. If you have pavers, bricks or stones interspaced along your driveway installing artificial grass can help spruce it up.
Weeds will be effectively controlled and you'll have nice green areas that give your home additional curb appeal. Since it doesn't need to be watered or mowed, you've basically eliminate most necessary driveway upkeep.
Like the strip design, you can still use your driveway for your vehicles without putting too much stress on the artificial turf.
How to Install Artificial Turf
The best advice is to hire a professional to install the artificial grass. It is a little more complicated than laying down fresh sod. There are a few advantages to having a professional come out, even if it is only being placed between driveway pavers.
Installation will be done right the first time. If there are any problems within a preset amount of time, the installers will return to fix the issue without additional charges.
Help knowing which type of artificial grass is best suited for your yard.
A professional can help with design ideas, and let you know why one might be better than another.
You will learn how to properly maintain your artificial grass so it looks great for years.
Sometimes, homeowners still want to install the turf themselves. It is a manageable project, as long as you understand how important it is to follow every instruction perfectly. A simple mistake could ruin the finished project.
Here is a brief rundown of the installation steps.
Measure the area you want to replace in square meters.
Order the rolls of artificial grass. It's best to order a little extra, in case you make a mistake when cutting it to size.
Once you have the artificial grass, it is time to start laying it down. If you are covering the entire driveway, you can just roll the turf out. However, if it is going between tire tracks or pavers you will need a sharp blade for cutting.
The first thing that goes down is the weed membrane. It should overlap and go to the extreme edge of the area you are covering.
Next, the turf is laid down directly on top of the membrane. Some experts recommend letting the turf sit for a day to get out any wrinkles or creases. You want the turf to lay flat and smooth against the membrane.
When you're sure that the grass is laying flat, it is time to attach it firmly in place. The edges should butt together to prevent any separation later on. Once the edges are satisfactory, separate the grass from the adhesive backing. This is what attaches it firmly to the weed membrane. Some of the best artificial grasses come with an additional adhesive stick to make sure it is firmly attached and won't peel back over time.
The final step is to trim any excess. You want to make sure that there are not any gaps between pavers or your natural grass. Before you start cutting. Remeasure and make sure that the knife has an extremely sharp blade. A simple crafting knife will work great. If the blade is slightly dull, simply sharpen it.
Ground pins can also be used to discreetly hold the artificial turf in place. This can be especially helpful around the corners and edges.
It is possible to install artificial turf yourself, but it is still best to hire a professional.
Driving on Artificial Grass
The best advice for driving on artificial grass is to not do it. However, you can still spruce up your driveway and use it with a few creative designs. Installing the faux grass on the edges, between tracks or pavers can give you a "green look" without the work that comes with keeping live grass maintained.