Best Spray Wax for Black Cars 2019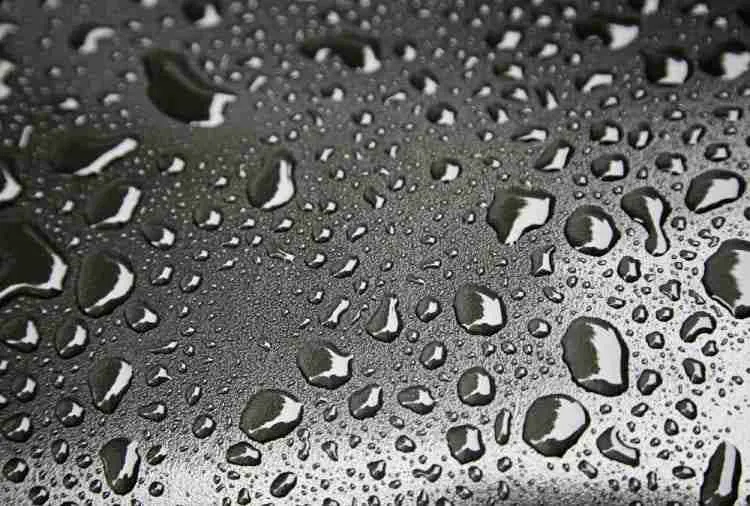 We car owners want our vehicles to look shiny and new at all times, but that can certainly be difficult especially if we have a black car. That particular color seems to show every ding, dent, mud splatter, rain streak, and salt spray. Maintaining our car's appearance can take a lot of effort from washing, drying, and waxing our vehicles on a regular basis. Since black cars tend to be the most difficult, we will provide some tips and tricks for getting the perfect waxy shine. In addition, we have put together a list of the top waxes for black vehicles that can help maintain that shimmer and shine. This is a comprehensive list not just of spray waxes, but all brands recommended for black vehicles. However, let us first talk to the importance of waxing and what it provides us.
Why Should We Wax Our Car?
Waxing our vehicles basically adds a layer of protection against the outdoor elements. It prevents damage to the top coat and the subsequent layers of paint beneath. Believe it or not, waxing can actually cover up smaller scratches and dings because it helps to fill in the top coat where most minor damage happens. The process for waxing usually starts simply by giving your car a good wash with soapy water. Make sure to use a good quality car soap to prevent streaking and soap marks. When you are done washing, use a high quality shammy cloth to wipe your car free of all water marks. Once your car is completely dry, you can begin polishing the car's exterior and applying wax.
Tips and Tricks for Applying Wax
There are several things you can do to get the best quality wax coat on your vehicle. First off, make sure you have the right materials. A good quality applicator can help you apply the wax the right way. In addition, a microfiber cloth can help you polish and buff the wax into the car's top coat more evenly. Always apply wax in the shade and to a dry car. Applying in the shade can prevent the wax from drying or hardening too quickly, which can make it much more difficult to work the wax into the vehicle. Ensuring that the car is dry can also prevent wax streaking, which also makes it hard to polish the wax. The final piece of advice for getting a good wax is to make sure to apply several thin layers. By applying several thin layers, you can get a deeper shine on the vehicle that one thick layer of wax will not accomplish.
Recommended Waxes for Black Cars
Meguiar's G6207 Black Paste Wax – Amazon link
Meguiar's is the number one recommended wax for black vehicles. It provides a protective layer that lasts for months on black and darker vehicles. The package comes in a 7 oz bottle and includes a hand applicator pad. However, this product can also be applied via machine waxing. It is a 2-in-1 product that polishes, waxes, and adds a solid payer of protection for your vehicle's top coat.
This wax is easy to apply and leaves a streak-free shine for dark colored vehicles. A major benefit of this product is that it is a 2-in-1 product that protects your vehicle without having to buy multiple products. In addition, this particular wax does not come with color additives like most wax. Instead, it naturally fills in minor scratches and dings and matches to your vehicle paint color. The G6207 Black Paste Was does not leave swirl marks when applied due to its special formulation and it stands up to all weather especially damaging sun rays. Customers recommended applying at least two coats to get the optimum look with this product.
This had extremely high marks amongst customers and many found that it did exactly as stated when applied properly. However, there were a few reviews that noted it left a streaky finish on black matte trim and that the included applicator could scratch your car's top coat. Many reviewers recommended using a separate applicator that worked better with the product.
Turtle Wax T-3KT "Black Box" Kit –  Check price on Amazon
This product is a complete package. It comes with two 12 ounce bottles of spray-on detailer, a 12 ounce bottle of pre-wax cleaner and conditioner, and a 12 ounce bottle of carnauba wax. In addition, it includes two applicator pads, but this product can also be applied using a machine applicator.
The "Black Box" kit is perfect for beginners because it includes all products a first time user might need to get a great shine on their black car. The tinted pre-wax cleaner and conditioner is applied first to remove scratches and swirl marks from other wax applications. Then the wax is applied over the pre-wax layer and polished into the surface. The detailer can be used for more localized waxing. The T-3KT kit is easy to use and removes residue relatively easily. The price is a major plus considering all that comes with the kit. Users also found the pre-wax worked great for removing things like tar spots, bug splats, and bird excrement.
This was another top rated wax; however customers did complain that it did not do a great job removing streaks as the product claims. It tended to just hide them and once the sun hit those spots, the car looked streaky again. In addition, buyers complained it did not hold up to the elements as long as other waxes and had to be reapplied fairly soon after the first application.
Meguiar's G18216 Ultimate Liquid Wax
Another top rated Meguiar's product is the G18216 liquid wax. It is probably the best synthetic polymer wax on the market today. However, unlike the G6207, this is just a wax and must be paired with another high quality polisher product. This product is also specifically formulated to be durable and provide a deep shine with darker colors. The G18216 package contains a 16 ounce bottle and includes a microfiber cloth and an applicator pad. It can also be applied with a machine applicator.
A major plus of this product is that it is extremely easy to apply due to its consistency that allows for thin applications. In fact, this product can be applied even in sunlight and still be wiped off relatively easily. Since the G18216 is a synthetic wax, it provides a long-lasting protective coating and produces a high quality shine. The wax causes water to roll off the vehicle and not leave streaks. Another major plus with this product is that it works well with both gloss and clear finishes. Customers gave this probably the highest marks out of all the other waxes we have recommended here.
As we said, this product was rated quite high by most customers. Most complaints seemed to be in relation to not applying the wax properly. It can leave a streaky residue if applied to thickly, which isn't recommended. It can also leave swirl marks if the vehicle is not polished first with a high quality polisher. In addition, buyers recommended using the product within the first few months after buying as the product separated if left too long.
P21S Carnauba Wax
The P21S Carnauba Wax is one of the more expensive products for a 6.2 ounce jar. It is a mixture of Brazilian carnauba wax and beeswax that works optimally together to create a deep shine. It is a paste wax that has to be applied and rubbed in, not sprayed.
While the price tag is hefty on this wax, it really produces and customers rated this product accordingly. It is easy to apply and buff into your car's top coat using a microfiber cloth. It is also easy to remove if you are not happy with the look and can be re-applied once the vehicle is dried. A major plus is how deep the shine looks with this product and it highlights the dark color of your vehicle.
Unlike the other waxes we have discussed up to this point, this product is not recommended for removal of scratches and wax swirls. It is also quite expensive compared to the other brands so that can be a deterrent. There were no notable negative comments for this product.
Liquid Glass Ultimate Auto Polish/Finish – Check it out over at Amazon
This product is labeled as a polisher, but it actually has more of a wax-like consistency that does not remove scratches like a polisher would. When applied, it leaves a high gloss, durable finish. It also leaves a nice layer of protection that repels rain and even corrosion. It costs about $17 for an 8 ounce or $37 for a 16 ounce bottle, but is currently unavailable on Amazon.
Liquid Glass has high marks amongst customers and is actually a product that does not have to be applied regularly. It has a durable finish that lasts months and is easy to apply. Even though it is a polisher, it has more in common with a wax coating and that is why we recommended it for black cars.
A major con of this product is that it is not CARB-compliant due to its formulation and it cannot be bought in some states. It also takes quite a while to dry and can leave a dull finish if left to dry in the sun. Another large complaint with this product is that recently the formulation has noticeably changed and customers found it did not produce as nice a shine as before. It also separated within a few months on the shelf and buyers had trouble reaching out to the company.
Pinnacle Souveran Paste Wax
This product was by far the most expensive of all the products. However, it includes not only the wax, but an applicator and a microfiber cloth. It is formulated with the highest quality carnauba wax and leaves a deep dimensional shine on dark vehicles.
This product is the one that most professionals use and that is why it is so expensive. However, it produces and customers gave it high marks. It leaves a brilliant finish on your vehicle and a nice mirrored deep shine. A major plus is that this product lasts about 3 months without reapplying, which is beneficial given the cost. Pinnacle Souveran Paste Wax also leaves a nice protective finish that repels weather and reduces water streaking.
For the price, this product was highly rated and there were very few complaints. Of note, some customers complained it seemed to attract more dust and dirt rather than repel it as the label claims. In addition, several customers complained that the shine did not last as long as 3 months despite the label and it required a reapplication within about a month.
Final Thoughts
Hopefully we have educated you a bit more on the importance of waxing your vehicle to maintain its high quality look and shine. It is important to always wash and dry your vehicle before waxing and to verify that you are buying the right product for your black finish. Some cars are more glossy looking than others and need a wax that maintains that look. In addition, we have provided some good tips and tricks that should help you to get the most out of any of the products we have listed here. While the title of the article is best spray waxes, we talked about a variety of waxes for black finishes since most of the top products tended to be more applicator style. As always, we recommend reading the reviews before purchasing any of these products to verify they will work as intended and also will produce the results you desire. Every product is different and it is best that you follow the directions to the letter so that you get the high quality results that you are paying for.