Does Audi own Lamborghini?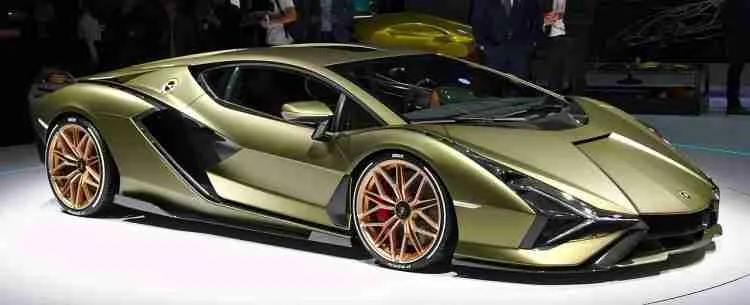 Does Audi own Lamborghini?
Lamborghini is a subsidiary of Audi which again comes under the umbrella of Volkswagen Group, which owns a large number of automobile brands like Bentley, Porsche, Bugatti, Seat, Ducati, and Skoda. Audi is the parent company of Lamborghini which was bought by VW Group in 1998 and then placed under Audi as its subsidiary brand.
What is the history of Lamborghini?
Automobili Lamborghini S.p.A. is an Italian supercar manufacturer headquartered at Sant'Agata Bolognese. It was established in 1963 by Ferruccio Lamborghini to compete with the established supercar automaker "Ferrari". It remained under his ownership until 1974 and was later sold to George Henry Rosetti and Renne Leimer as it faced low sales in that period due to the economic slowdown and oil crisis. The carmaker filed bankruptcy in 1978 and then it was handed to Jean-Claude and Patric Mimran who later purchased it in 1984, but again sold it to Chrysler in 1987. The automaker was later sold in 1994 to Mycom Sedco, a Malaysian investment group and V" Power Corporation which is an Indonesian Group. Finally, in 1998, the brand was acquired by the auto giant Volkswagen Group who kept it under the Audi series of cars.
What are the current Lamborghini vehicles in the market?
In the present day, the Lamborghini's product range consists of Aventador, Huracan and Urus. The first two are sports cars and the third is an SUV.
How was Audi born?
Audi is a German auto manufacturer famous for its luxury series of cars. The company was technically founded in 1885 when the automobile company Wanderer was established. Another company named NSU established during this time was later merged with Audi.
In 1899, a German engineer and automobile pioneer named August Horche established his first company A. Horch & Cie. in Cologne, Germany. Later on, in 1992, he moved with his company to Reichenbach in Vogtland, Saxony. In 1904, he founded August Horch & Cie. Motorwagen Werke AG, which was a joint-venture company in Zwickau, a town in Saxony.
After having trouble with the Chief Financial Officer at August Horch & Cie. Motorwagen Werke AG, August Horche established his second company August Horch Automobilwerke GmbH in 1909. Since the two companies had a similar name, he was then sued by his former colleagues for trademark infringement where his brand lost the lawsuit at the German Supreme Court.
Because he was prohibited from using "Horche" in his new business name, he called for a meeting with his close business partners named Paul and Franz Fikentscher at Franz's apartment where they came up with the idea of "Audi" to use as their trademark. The idea, incidentally was given by Franz son's who was studying the Latin language in the room where the discussion was going on when he suddenly spoke, "Father, wouldn't it be a good idea to call it Audi instead of Horace?"  Horche is a German word that means "hear". This is similar to the Latin word Audi which is the singular form of the word Audire which means "to hear". Finally, on April 25, 1910, the name "Audi Automobilwerke GmbH Zwickau" was registered at the Zwickau registration court.
In August 1928, the owner of Dampf-Kraft-Wagen (DKW), Jorgen Rasmussen, acquired a majority shareholding in Audi Werke AG. Later on, he also bought the Rickenbacker Motor Company, which had an eight-cylinder engine manufacturing facility. These engines were then deployed in the models of Audi cars launched in 1929, namely Audi Zwickau and Audi Dresden, which were luxurious cars of that era with special body work. In 1932, Audi merged with Horch, DKW, and Wanderer leading to the formation of Auto Union AG, Chemnitz which is the immediate predecessor of Audi. Auto Union used the four interlinked rings representing the amalgamation of four companies which is the current trademark logo of Audi that we see today.
What are the current Audi vehicles sold in the market?
Audi offers its cars through its famous Audi "A" and Audi "Q" series in the present-day market. The company has around 30 car models in its production line, ranging from the compact or subcompact executive cars, luxury sedans and SUV's to the high-speed sports cars.
What is the Volkswagen Automobile Group?
Volkswagen AG or Volkswagen Group is the German multinational automaker headquartered in Wolfsberg, Lower Saxony, Germany that designs and manufactures passenger and commercial vehicles, motorcycles, engines, and turbomachinery. Apart from the automotive division, it also has a financial division where it offers financial, leasing, and fleet management services. It comes 7th under the listings of Fortune 500 companies. The automaker has maintained the largest market share in Europe for more than two decades and for a consecutive four years from 2016 to 2019, it was the largest automaker in terms of sales by selling over 10+ million vehicles. Every fourth car sold in Europe is manufactured by Volkswagen Group.
The umbrella group manufactures passenger vehicles under the auto brands of Audi, Bentley, Bugatti, Lamborghini (an Audi subsidiary), Porsche, SEAT, Škoda, and its flagship Volkswagen and commercial vehicles under the TRATON subgroup which covers the company's MAN, Scania, and Volkswagen commercial vehicles. It also makes motorcycles under the Ducati brand and has about 342 subsidiary companies under that. It acquired the stake of SEAT in 1968, Skoda in 1994, Bentley, Lamborghini, and Bugatti in 1998, Scania in 2008 and MAN, Porsche, and Ducati in 2012. The company's commercial vehicle brands like MAN, Scania, and RIO were renamed into TRATON AG in June 2018 without changing their marques. It is also a part of two large joint-venture companies in China, namely FAW-Volkswagen and SAIC Volkswagen. It has more than 100 production facilities in 27 countries and operates in approximately 150 countries around the globe.
Volkswagen is translated as the "people's car" in German and was established on May 28, 1937 in Berlin by German Front Labor. The company was backed by the support of Adolf Hitler and its purpose was to manufacture the Volkswagen car, namely Porsche Type 60 and then the consecutive Volkswagen Type 1 popularly known as a Volkswagen Beetle.