How Long Does a Full Service Take?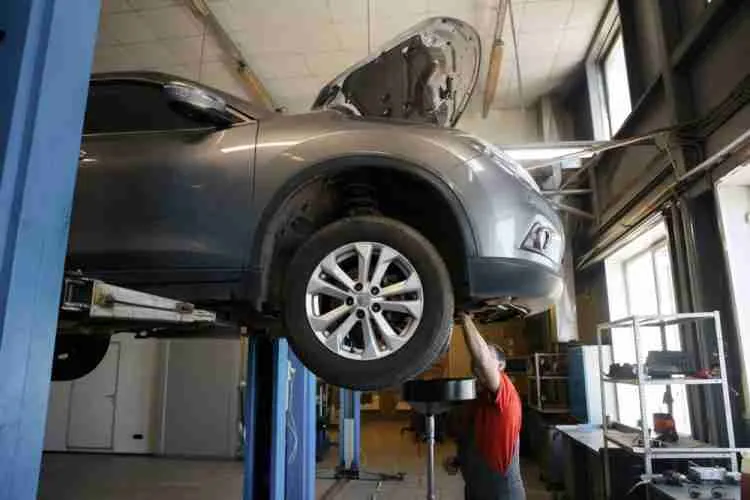 If it is time for your vehicle to get a full service, the mere thought of it can be quite stressful. If you are not used to garages, then you could find the motor jargon used by mechanics quite daunting. Even just a simple check-up can leave you feeling confused and worried about the costs of potential repairs.
Whether you have to take your car into the garage for the first time or you have done it before, it is always useful to remind yourself about what to expect when taking your motor in for a full service.
One of the first questions people usually wonder is how long a full service will take. While your car should have an inspection every 16,000km or so, many services just involve a basic check over of the car to ensure it is road-worthy.
Therefore, it is vital that your vehicle gets a full service so mechanics can check over the engine, wheels, electronics, steering, brakes, and much more.
A full service is typically comprehensive and is designed to maintain rather than simply assess your vehicle. If necessary, a garage can dismantle and remove certain parts so they can inspect the inner workings of your car in more detail.
Knowing how long a full service takes is more important than ever for car owners. With a busy schedule, fitting in a service can sometimes be a task that is left and forgotten about.
Nonetheless, if you have decided to have your car serviced professionally, you should expect the entire process to last around 3 hours.
The period of time it may take for a mechanic to do a full service depends on the condition of your car. If repairs are required or mechanical defaults are found, it could take much longer than 3 hours.
If parts need to be replaced, then the garage may have to order items which could take a day or so. However, a regular car service without mechanical problems should take a short amount of time and be done in one day.
You have to consider the repairs your car may need, the availability of spare parts, and the extent of your vehicle's damage. To get the best idea of how long it would take, you should ask your mechanic beforehand. They may be able to give you a rough estimate for you to plan your day around.
As we have mentioned, the scope and time of a vehicle's full service can be determined by the mechanic. Furthermore, it can also be defined by the manufacturer. It can be based on many factors such as the lifespan of certain components like filters and fluids and the lifespan of other more durable parts.
What gets done in a major service?
To know when your vehicle is due a service, you should consult your owner's manual. This will advise you on the appropriate service intervals and, for modern cars, the manual may include details on the scope and depth of the service required.
As you can guess, a major service is far more thorough than a minor one. A major service can include replacing differential and transmission oils. These lubricate the ring and pinion gears that work to generate power from the car's driveshaft to its wheel axles.
Brake and clutch fluid will also be checked to ensure the levels are safe. Tappet clearance will also be adjusted to ensure the key components of your engine continue to run in optimal condition. Wheel bearing grease will also be checked over to ensure the wheels are in good condition.
Each service takes into account the mileage covered since the last service and the time that has passed. Over time, certain components degrade regardless of the mileage that the car has covered. These include various seals and gaskets. On the other hand, various filters such as oil are more mileage-dependent.
Depending on the vehicle, its manufacturer requirements, and its engine type, a major service should be done after two minor ones. This usually equates to every three years or 30,000km.
After this amount of time or mileage, your vehicle's spark plugs, cabin and fuel filters, and timing belts would probably need to be replaced. Your vehicle's manufacturer's logbook should inform you exactly when these services need to be done.
Let's take a look at the differences between a minor and major car service.
A minor car service usually includes:
Changing your car's oil and filter
A full tire service including alignment, rotation, balancing, and air pressure
Checking windshield wipers
An inspection and clean of the battery
An inspection of all the vehicle's fluids, belts, filters, brakes, hoses, and emissions
The replacement of burned-out lights if required
What occurs in a major car service can depend on the make, model, and age of the vehicle but the service generally includes:
Everything the minor service included above
The servicing of the air conditioner/heater
The replacement of different filters, fluids, and spark plugs
The timing belt replacement and/or the serpentine belt
Full inspection and services related to the fuel delivery, ignition, and emissions systems
Doing a full service by a professional will ensure all of your vehicle's designated components are in good working order. Along with highly important safety items such as brakes, tires, steering, suspension, and lights, a mechanic will thoroughly inspect all parts so you can drive away safely.
Other common activities in major services include air filter replacements, ignition calibration/timing, and a whole host of other checks.
Whether it is minor or major, servicing is critical to your car's longevity. Regular servicing can identify potential problems before they become costly and dangerous issues.
Always service your car according to the owner's manual/logbook. Servicing will ensure essential checks are carried out on all the vital components of your vehicle so your car can stay road-worthy and safe.
Regular servicing will improve the lifespan of your vehicle and save you money on repairs going forward. Furthermore, if you ever need to sell your vehicle, proof of a full service history will likely attract more buyers with a higher selling price.