How To Fix Uncomfortable Car Seats?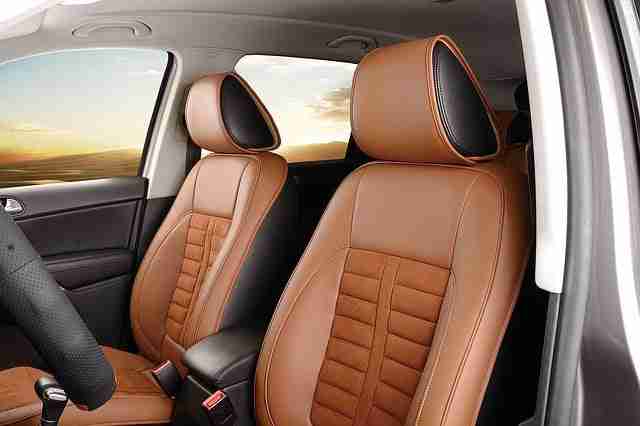 When behind the wheels, your seating comfort is inevitable if you're to enjoy a painless ride. If you no longer feel comfortable while sitting on your car seats, this article will help you know how to fix uncomfortable car seats.
So many things are bound to happen if you aren't comfortably seated while riding on your German or Japanese machine. 
First, the discomfort can make you lose your focus, hence causing an unexpected accident. Second, you won't enjoy the ride. Finally, you may end up with a painful back, neck or spine.
Modern luxury and standard cars come with highly ergonomic and comfortable seats. However, the seats keep on losing their luxurious design and ergonomics over time. 
Adjusting the Car Seat to Enhance Support and Comfort
Adjusting the car seat ergonomically to boost driving comfort can be done in various ways. And here are the ways on how to fix uncomfortable car seats by repositioning the seat.
Adjust the Legroom
If there's no adequate legroom, you'll experience uneasiness. Set your car seat such that it leaves enough room for the legs, ensuring they aren't scrunched up or hanging. 
Adjust the seat such that your thigh is fully supported and relaxed. Leave enough room for your foot to operate the pedals effortlessly.
As you relax on the driver's seat, ensure your knees are bent slightly. Avoid locking the knees as that can minimize air circulation hence causing dizziness. 
Also, there should be enough room for the pelvis and legs to move freely without distraction. 
Ample leg and pelvis spacing help relieve the pressure points, which ensures blood circulates seamlessly, preventing health problems like deep vein thrombosis.
Adjust the Height
Even the smartest drivers may not know if it's possible to adjust their driver's seat height. Adjusting the driver's seat height helps boost your seating comfort and ergonomics.
Set your seat high enough to give a full view of the windshield. 
However, ensure the legs aren't left hanging as that may make it difficult to control the steering wheel.  After the seat height is set, readjust the legroom for more comfortable seating.
Adjusting the Seat Tilt
Most drivers rarely adjust their car seat's tilt.  When the driver's seat is properly tilted, you get to enjoy a more comfortable and ergonomic posture.
While tilting the driver's seat, ensure it offers full support to your thighs and bottom. It would be better if you tilt the seat such that your thighs extend beyond the seat, ensuring your knees aren't crunched up. 
That will not only guarantee comfortable seating but also reduce issues with pressure joints.
Set the Seat Angle
It's quite unfortunate that many of the people who adjust their car's seat angle do it incorrectly. Quite often, many drivers leave their sets hanging in positions that are too extreme or relaxed for comfort driving.
Tilt your seat back so it lies on a 100 to 110-degree angle. That's the most recommended angle that helps support the upper body, ensuring you maintain a focused and upright posture. 
If your seat doesn't have a protractor, set the seat such that your shoulders are positioned solidly behind the hips.
Quality Lumbar Support
When enjoying longer rides, you need quality lumbar support to maintain your lower back in position and minimize issues with back pain. Most modern car seats come with integrated lumbar support. 
Set your seat's lumbar support such that your spine's curve is evenly supported. You want to enjoy gentle and even support that doesn't place the spine in a testing position.
Guide On How To Fix Uncomfortable Car Seats By Adding Ergonomic Products
If you've tried all the seat adjustments to no avail, follow this guide on how to fix uncomfortable car seats by adding seat covers, cushions, bolsters, and pillows.
Install Pre-made Seat Covers
There is an incredible variety of auto seat cover styles, designs, and textures. All these are configured to make your car seat more comfortable and ergonomic. 
Ensure the pre-made seats you buy are made from luxurious materials that guarantee superior style and comfort.
Install Neck Supporting Materials
The positioning of your neck and quality of support it gets can affect your driving comfort to a great extent. If your car seat doesn't come with supportive neck pillows and covers, you will have to deal with regular neck pain. 
Consider installing highly supportive and comfortable pillows and cushions to support your head, keep the neck in a relaxed position so that you enjoy more comfortable rides free of pain and straining.
Install Thermal Heat Covers
Installing thermal heat covers is another great way to boost your seating comfort while behind the wheels. Look for high-end heated and massaging cushions that connect to the car cigarette lighter. 
These covers are designed to be easy to install and can stow away when the need arises.
Support Your Hips, Thighs, and Buttocks
These are the main body parts that experience the real effect of the extreme seating. If you sit on uncomfortable car seats, chances are high you will end up with painful buttocks, hips, and thighs. 
Don't allow uncomfortable seats to affect the way you sit. Consider installing ergonomic seat cushions created of memory foam and other supportive materials to give your thighs, hips, and buttocks total support. 
The best part about these memory foam seat cushions is that they can be installed over the car seat effortlessly.
Conclusion
If your car seat's comfort and ergonomics have depreciated, and you would wish to enjoy the same comfort you enjoyed when you first bought your car, you should try out these tricks on how to fix uncomfortable car seats. 
In some instances, the discomfort will be caused by poor seating settings, while in other cases, you will need to change the seating cushions, covers, and bolsters.
Regardless of what works for you, make sure you are enjoying your rides and getting the level of comfort you deserve while behind the wheels. 
There are multiple brands and styles of car seat bolsters, cushions, and covers available, and so you should be wise when choosing. You want a high-end memory foam cover that delivers optimal comfort and ergonomics.