Is CarMax a Good Place to Buy a Car?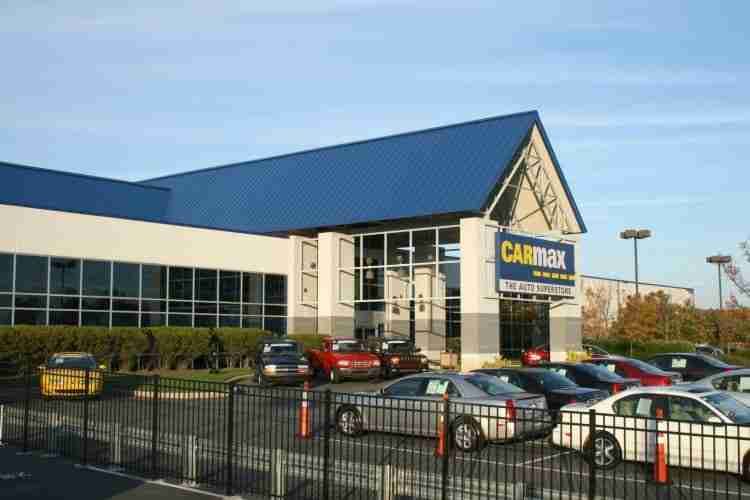 CarMax has quite a few dealerships across the country that sells used cars, with more of them popping up each year. If you are currently looking for a used car, it is important to explore your options. You'll want to find out what these dealerships have to offer so you know whether or not they are worth your time. There are a number of interesting things about these places that you'll want to be aware of before making a decision.
The CarMax Origin Story
The first CarMax used car dealership was opened back in 1993 in Virginia. The company aimed to improve the overall experience of buying a used car. They offered better warranties than most other dealerships across the country. It didn't take long for CarMax to grow by leaps and bounds, eventually making it to the Fortune 500 list. Today there are over 100 of these dealerships throughout the U.S.
CarMax Selections
When you visit a CarMax dealership, you'll most likely notice that there is a mixed selection. Each of this company's locations has cars of different makes and models. This makes it easier to find a particular vehicle that matches your needs.
Some of the cars they sell offer great deals, while others should be avoided. This is the case with many used car dealerships. This company does, however, perform a thorough inspection of vehicles before putting them on their lots. This process is part of what separates CarMax from the competition. They thoroughly look over each vehicle before slapping a price sticker on it.
Warranties
This company also gives you a five day money back warranty, and a 30 day repair warranty, though it may be different depending on your state.
The extended warranty that CarMax offers has a deductible of just $100 for up to 100k miles, which costs $3.200. You can also get a warranty that goes up to 125k miles for just over $4,000. The cost of the warranty does vary depending on the vehicle. There are some cars that are more expensive than others to get coverage for.
Financing
One of the big reasons that CarMax has become so popular over the years is because they offer financing to just about anyone, including those with bad credit. If you have trouble getting a car loan from your bank, you can get financing through this company. You'll want to keep in mind that your interest rate is probably going to be very high. It is important that you do the math so you can figure out if you'll be able to afford the car. This will drastically increase your chances of paying off your vehicle on time.
Customer Reviews and Ratings
The customer reviews and ratings for CarMax are fairly mixed. This company currently has a 3.5 out of 5 star rating on the Consumer Affairs website. You will find that some people talk about their dealings with this company as very positive, while others have major complaints. It is recommended that you take the time to read some of these reviews. This can help you make the right decision, so you don't end up with any regrets later on.
Keep in mind that not all of these dealerships are equal. Some of them have better reviews than others, depending on the location. The reviews and ratings for the company as a whole aren't especially good, but they also aren't terrible.
Advantages of Buying from CarMax
Some of the main advantages of getting a used car from CarMax include:
Guarantee: This company offers a guarantee that none of their cars have ever been salvaged or sustained water damage.
Thorough inspection process: Each car is thoroughly inspected before it is put up for sale on the lot. This drastically decreases the chances of getting a lemon or a vehicle with major issues.
Variety of choices: CarMax sells a variety of makes and models at each of their locations, so you'll have a wide range of options.
Great extended warranties: The extended warranties that this company offers are very solid. It is definitely worth considering if you can afford the additional expense.
No pressure: Unlike most used car dealerships, you won't have to deal with salespeople pressuring you and trying to upsell. This makes the process of shopping for a used car much more tolerable and even pleasant.
Disadvantages of Buying from CarMax
Some of the drawbacks to buying from this company include:
You will probably pay more overall for a used car than with other places.
If you are planning on selling your car, you shouldn't expect to get very much for it.
Tips for Buying from CarMax
There are some tips that you'll want to keep in mind if you are going to visit a CarMax. These tips can help you get the best possible deal overall.
Look at the Reviews
You will definitely want to read the reviews for your local CarMax. As we mentioned above, some of these dealerships are better than others.
Educate Yourself
Before you pay a visit to your local CarMax, you should have some idea of what you want. The more research you do, the better prepared you are going to be for all of this.
Ask Questions
Make sure that you ask the salesperson any questions you might have. Some people are shy about doing this, but it is the only way to ensure that you won't have any regrets later on.
Final Thoughts
While CarMax has a somewhat spotty reputation, it is a decent option for some people. Those who have very bad credit might want to visit a CarMax in their area. Keep in mind that you probably won't get much if you are selling your vehicle to this company. It's also important to remember that this company tends to charge more for used cars than other places. It is, however, a good overall buying experience that you should find pleasant.