Who Owns Maybach?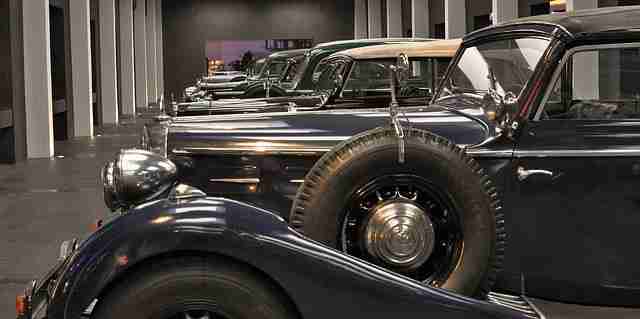 Known as Maybach Motorenbau, Maybach is the world's most exclusive and customized German car brand. It ranks top among the most expensive German cars in the world that stands out in eccentricity and exclusiveness, hence, everyone wants to know who owns Maybach. 
It sells under the Mercedes-Benz car brand. Its inception is rooted back to 1909 when Wilhelm Maybach and his son teamed up to create a motor-manufacturing company. During its early days, the company was known as Luftschiffbau Zeppelin GmbH before its name was changed in 1999.
So, Who Owns Maybach?
The company was sold to Daimler-Benz in 1960, who used it to create special Mercedes car editions such as the W116 and W108 models, which sold under Mercedes serial numbers and badge. After the company was acquired in 1960 by Daimler-Benz, it traded as a standalone ultra-luxury motor brand. 
However, owing to low sales and slow progress, the company merged with Mercedes-Benz in 2015. Currently, the company is owned by Daimler AG, and they specialize in the creation of ultra-luxurious Mercedes-Benz S-class car editions.
What Is So Special About Maybach?
Mercedes-Maybach has a long-standing reputation in creating highly comfortable, convenient, and technologically-advanced luxury cars. They offer an impressive range of standard and luxurious features intended to provide optimal comfort and accessibility. 
Maybach includes outstanding features such as interior ambient lighting for the rearmost cabin, leather-upholstered seat consoles, wood-and-leather steering wheel, door sills, and sleek Maybach's s-personalized interior.
This luxurious car brand includes sophisticated rear seats with an impressive recline function of 43 degrees and power calf rest to optimize sitting comfort. 
They also have Magic Body control and Airmatic semi-active air suspension, both of which aid make your ride as smooth and enjoyable as possible even on the bumpiest roads.
Maybach epitomizes the highest epitome of luxury packaged in leading-edge pretext. It's a true definition of supreme aesthetics, avant-garde refinement, and sublimed beauty, offering a warm and light atmosphere.
So Why Do the Rich Love Maybach?
Maybach isn't a low-budget luxury car. It's an exclusively designed and lushness-infused car only made for the rich. If you are wondering who owns Maybach, you should know that the rich do.
The sleek and sophisticated radiator grille and chrome acmes
The Maybach features a chrome-plated radiator grille characterized by vertical bars on its front. The elegant and awe-inspiring radiator grille sits on dual aerodynamically-shaped supports on the left of the bumper.
The car's uniquely perfected beauty chrome makes it look restructured. The window framing is chrome-plated and embossed with chromed B-pillar while the rear and front sections are highlighted with chrome applications to deliver an impressive look.
Extended wheelbase, unique rim design, and interior design
These luxury-packaged cars have an extended wheelbase that offers an extra-spacious passenger compartment. The car's exterior is personalized by huge 20-inch wheels that have either 20-hole or multi-spoke design. The interior is optimized for the first-class exclusivity in terms of seating comfort and luxury.
The seats are added with projecting calf support functions and adjustable kinematics to deliver top seating comfort. The backrest is tuned to provide quality seat orientation and adequate legroom, ensuring quality seating and relaxation while enjoying your rides. The seats can be heated and ventilated for optimal seating comfort.
These luxury vehicles offer unique architecture and sophistication. The car is exclusively personalized with hand-stitched door trims with exclusive platinum, copper, or gold trims. Seating comfort is assured thanks to the sophisticated design, high-end comfort features, and superior craftsmanship.
Superior and top-in-the-line equipment features
If we were to describe Maybach in the anatomy of food, we would say that it's mouthwateringly delicious. It's assuredly delicious in that it caters to the comfort supplementary needs of the end-user. 
The rear seats have automatic reclining functions alongside a padded dashboard with Nappa leather finishing. Also, notable features to mention are the automatic panoramic tilting/sliding sunroof that features impervious roller blind and ventilated massaging seats. The built-in central console offers four-seater spacing for relaxation.
The car includes high-end and technologically-compatible technical systems, including superior headlamp technology, suspension, and power transfer. There are a fixed parcel shelf and rigid partition that offers quality noise insulation. The seats are installed with unique air conditioners with heater boosters and vents that allow for efficient temperature control. 
Everything is controlled via a powertrain and suspension program that's not only user-friendly but also highly efficient.
What's More About Mercedes Maybach
Until 2015, Mercedes Maybach wasn't really the impressive and widely-loved brand it is today. The success story of this Mercedes-Benz luxury car brand started officially after they unveiled the Flagship Mercedes-Maybach S600 in 2015 both in Guangzhou, China, and Los Angeles, United States.
The exclusivity and individuality of the Mercedes-Benz Maybach make it quite different from other luxury SUVs.  Its roomy interior, use of high-end materials, and seating comfort make this luxury car a force to reckon on. Also, it has electronically extended boards that provide superior ergonomics during entry and exit of the car.
Are There Superior Accessories Ideal for the Vehicle?
As a top-in-the-line vehicle brand that has stood the test of time when it comes to exclusivity, it does pack a range of customized accessories that make rides more personalized and enjoyable. It comes together with leatherwear, home accessories, and travel bags, which can be bought separately. 
All the accessories sold independently or along with this high-end luxurious car model have high-end performance and reliability, something which makes them great for adding to the comfort and exclusiveness of the rides. 
You will surely love the elegant finishing touches and logo emblems, which make it look and feel great.
Conclusion
The article above has given valid answers to anyone who wants to know who owns Maybach. If you have read this far, you not only understand who owns Maybach but also know why this luxurious car brand is highly loved and cherished all over the world. 
It's the posh car brand of choice for the rich that packs exclusive and individualized features and qualities you will rarely find in other luxury SUVs.
There are several Maybach models currently on sale, which not only vary in quality but also exclusiveness. Research deeply to understand the unique features and exclusive functions of the Maybach you want to buy.