¿Es peligroso arrancar un automóvil? Hechos vs Mitos / La Verdad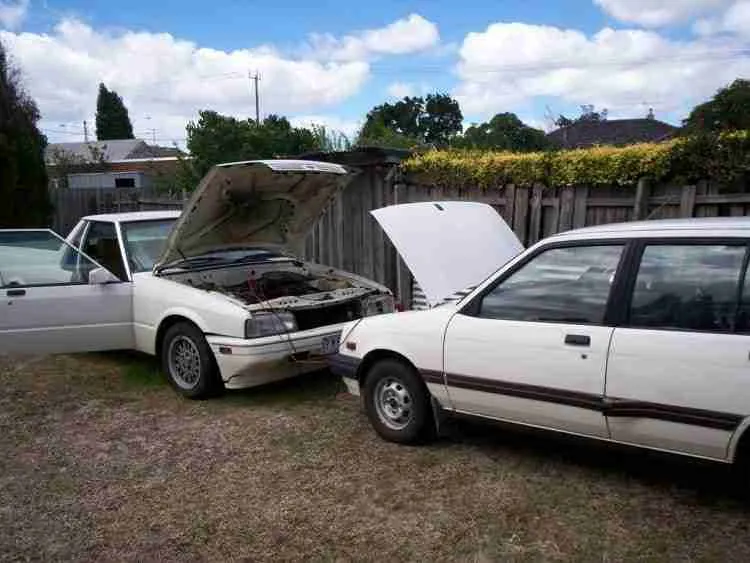 Sometimes it doesn't matter how careful you are, your car battery can still 'die'. When this happens, you need to jumpstart your battery. Overall, jump-starting a car battery is relatively safe as long as you take a few safety precautions.
Sin embargo, algunos mitos pueden hacerle pensar que solo un profesional está calificado para recargar la batería de un automóvil. Para ayudar a aclarar la confusión, aquí está la verdad sobre el arranque de un automóvil.
Lo que necesita para arrancar un automóvil
You probably already know that jumper cables are essential to charge a car's battery. You should keep a set in your vehicle at all times. Most batteries don't fail when the car's parked in your garage, instead it usually happens when you're away from home. Along with jumper cables, there are a few other tools you'll want to have close by so it won't be dangerous to jump-start the car.
Guantes de goma resistentes
Safety google – preferably made from a splash-proof polycarbonate material
Un cepillo de alambre pequeño
Another vehicle – unless you have a portable battery charger
The rubber gloves will protect your hands from accidental shocks, while the safety goggles will prevent battery acid from splashing in your eyes. It should be noted that this is rare but it's still a good idea to be protected.
A wire brush is used to wipe off the white powder that can collect on battery terminals. The powder is corrosive and you don't want to touch it with your bare hands. A portable battery charger will jump your car without the need for another vehicle. However, if you do need to connect the cables to a second car battery check to ensure the voltages are compatible.
Cómo arrancar su coche de forma segura
If you don't follow certain safety steps, it will be dangerous to jump start a car battery. Here are a few tips to help you stay safe. The first step is to read the vehicle's owner's manual. There will be a section on the car's battery that will include how and where to attach the jumper cables.
The newer model vehicle typically has lugs where the jumper cables attach, instead of directly on the battery. It's a safer way to charge the battery but the lugs can be difficult to find if you don't know what to look for.
Asegúrese de que el voltaje de ambas baterías coincida. El que se está cargando y la batería que suministra la carga.
Los vehículos deben estacionarse uno frente al otro pero sin tocarse. Las corrientes eléctricas pueden atravesar los marcos y provocar una situación potencialmente peligrosa.
You want to make sure both vehicle engines are turned off during charging. The cars should also be in 'neutral' or 'park' during charging.
Unplug any mobile devices before attaching the cables. The power surge that occurs during charging can short the devices' batteries out.
Todas las luces, incluidas las luces delanteras y las de peligro, deben estar apagadas. Esto también incluye la radio del coche.
You should also be wearing rubber gloves and safety goggles while you're charging the dead car battery.
Con solo seguir estos sencillos pasos, puede cargar la batería de un automóvil de manera segura sin tener que llamar a un profesional.
Cómo no cargar la batería de un automóvil
There are a few things you don't want to do when you're charging a car battery. Some of these will make charging the battery dangerous, while others may mean it will take longer to charge. Here's what you never want to do when your car battery is charging.
Don't lean directly over either car's battery. Battery acid can splash and there's also the possibility of electrical sparks.
Nunca querrás fumar cerca de una batería expuesta o en carga.
Always check to see if the battery fluid is frozen – it can be a problem in colder climates. Charging a frozen car battery can cause an explosion that at least can destroy the vehicle beyond repair.
También es posible una explosión si la batería de carga tiene una fuga o la carcasa está agrietada.
Siempre debe inspeccionar visualmente la caja de la batería antes de conectar los cables de puente. Cualquier signo de desgaste es un indicador de que debe reemplazarse en lugar de cargarse.
5 mitos sobre el arranque de un vehículo desacreditado
Incluso con toda la información disponible, persisten los mitos sobre cómo cargar la batería de un automóvil. Para ayudar a poner fin a la desinformación, aquí hay 5 mitos comunes junto con la verdad.
Las baterías de los automóviles siempre duran un período de tiempo específico.
There is an average lifespan for car batteries but it's only an estimate and not a guarantee. Some batteries can last for six years or more, while others only hold a charge for 12 to 24 months or less.
La frecuencia con la que se conduce el vehículo, el clima y el mantenimiento afectarán la duración de la batería de su automóvil. En algunos casos, la marca de la batería también puede influir en su vida útil.
Los climas cálidos son mejores para las baterías.
Since you don't have to worry about battery fluid freezing in cold weather, a common myth is it will last longer in warmer climates. This myth is untrue since hotter weather can cause water loss due to evaporation. Heat can also cause the battery case to warp and/or crack.
La batería está muerta cuando la luz de advertencia del tablero está encendida.
Your car battery might not always be dead when the red warning light turns on. While it does indicate a car battery could be running low some of the time. It can also signal a problem in the system. Whatever the reason the indicator light is on, it's a good idea to visit a mechanic and have it checked out.
La batería se recarga automáticamente después de un arranque.
This can be a dangerous myth, especially if you frequently drive in rural areas. Your car battery will not fully recharge after a jump start, even if you drive around for hours. A jump is only a temporary fix until you can replace or connect the battery to a charger. You'll want to do this as soon as possible before you're stuck needing a jump-start again.
Las baterías del automóvil se recargan cuando el vehículo está apagado.
A muchos conductores les sorprende saber que lo contrario de este mito es cierto. La batería de su automóvil pierde energía cuando el vehículo está apagado. Esta es la razón por la que los automóviles que han estado almacenados en garajes durante años a menudo tienen las baterías agotadas. Las baterías duran más cuando el automóvil se conduce con regularidad.
5 Easy Tips to Safely Charge Your Car's Battery
Knowing the truth behind some of the common myths regarding car batteries and safely charging them, will help keep your vehicle turning over every time you put the key in the ignition. However, there will still be times when your engine won't turn over and if it's the battery here's what you should do.
Conecte el extremo positivo (+) del cable de puente al terminal positivo (+) o al terminal de la batería.
Repita el primer paso para el segundo cable positivo (+) y el terminal / orejeta de la batería.
Conecte el extremo del cable negativo (-) al borne / terminal negativo de la batería completamente cargada.
Repita el paso para el segundo cable negativo (-) y el terminal / orejeta de la batería.
Make sure that the vehicles aren't touching before attaching the jumper cables.
La mayoría de los cables de puente diferencian los extremos positivo y negativo codificándolos por colores. El rojo es positivo y el negro es negativo. Esto ayuda a evitar que se conecten cables incorrectos a las baterías. Si esto sucede, puede destruir la batería.
También debe recordar conectar siempre los cables positivos a la batería que está descargada y los cables negativos a la batería completamente cargada. Si los cables están mezclados, la batería muerta nunca se cargará.
El paso final
There are two ways you can finish charging your car battery. One might be faster but the other is safer. Ultimately it's your choice which method you use.
Preferred 'safe' method. Once the jump cables are correctly attached, start the engine with the fully-charged battery. Let the engine idle for several minutes, before turning it off. You will want to wear rubber gloves when you carefully remove the cables. You also don't want the cable ends to touch. This can cause electric sparks. It is safer to charge the battery with both engines off but if done correctly, this method can save a few minutes.
Possibly the 'faster' method. Even though this method isn't widely recommended, it can shorten the time it takes to get your engine to turn over. With the cables connected and the vehicle with the fully-charged battery idling, try to start the other car. The main difference between this and the 'safe' method is that the vehicle isn't turned off before trying to start the car with the dead battery.
Whichever method you use, always remember to remove the jumper cables in the reverse order they were put on. For example, you'll remove the negative ends before the positive.
Conclusión
It can be dangerous to jump-start a car battery if you don't follow the basic safety tips. However, if you do you can charge your vehicle's battery without any problems. Just remember to pay attention and you'll have your car running again in a few minutes.