Mejor detector de radar para motocicletas 2020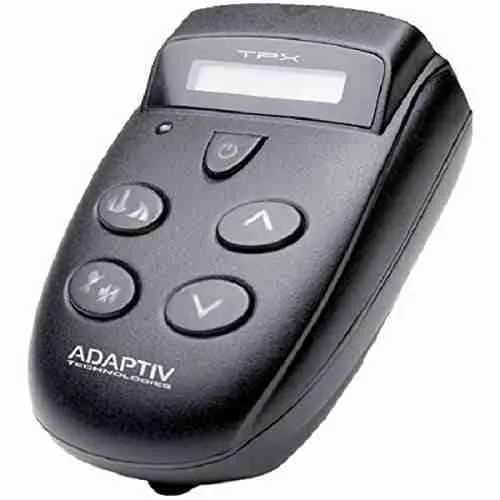 If you're a motorcycle enthusiast, you probably know what a radar detector is. You've seen them in cars, and maybe you've heard the rumors of getting an automatic ticket if a cop spots a detector when they pull you over. This guide will help you stay one step ahead of ol' Johnny Law by answering popular questions about motorcycle radar detectors and showing you how to install one on your bike.
¿Qué puede hacer un detector de radar de motocicleta?
Un detector de radar de motocicleta es un dispositivo que le indica si la policía está usando un Radar, y a veces un láser, en cualquier lugar cerca de ti. A menudo le da tiempo para reducir la velocidad antes de que el policía lo vea. ¡Este dispositivo se amortizará la primera vez que lo use!
Where radars cast a wide net to find speeders, lasers have a very narrow focus. It's hard to detect a laser without getting hit by it, and then it's already too late. Apps like Waze can warn you about laser speed traps reported by others, and sometimes officers will fire their laser toward the top of a hill or around a corner. You won't have a lot of warning in those cases, but you'll have some.
Las principales funciones que se encuentran en un detector de radar de motocicleta moderno incluyen:
Detección de frecuencia X, K, KA y KU (bandas RADAR)
Detección de banda óptica (banda LIDAR) (láseres)
Un sistema de audio para alertas
Una pantalla visual para alertas
Some things to watch for when you're shopping include:
Detección de radar y láser
Impermeabilización
Rango de detección
Resistencia a los golpes
Factor de Forma Pequeña
Son detectores de radar incluso legales ¿en los EE.UU?
Check your state's laws to be sure, but the only places in the United States with laws against radar detectors as of this writing are Virginia and Washington, D.C. California and Minnesota have laws against items affixed to your windshield which could technically be applied to detectors, so watch out there. US federal law prohibits use of radar detectors in commercial vehicles.
Radar jammers, on the other hand, are very illegal as per federal law. A jammer attempts to scramble the signal, causing an officer's radar system to malfunction or display an error code when you pass by. For some reason laser jammers are only illegal in the following states: CA, CO, IL, MN, SC, OK, TN, TX, UT, and VA. The charge for having an illegal jammer? Obstrucción de la justicia. Yeah, don't chance it.
En breve, los detectores de radar son 100% legal unless you live in DC or Virginia, so forget all those rumors and arm yourself with knowledge in the form of a motorcycle radar detector. Just remember, if a cop sees a detector when he pulls you over, especially if you conveniently slowed down right as he saw you, you won't get off easy.
Why don't I just hide my detector when I get pulled over?
That's easy enough in a car; even then, you run the risk of the officer seeing you do it. On a motorcycle you're out in the open, so good luck stashing that detector without the officer seeing it happen. And if you throw it into the grass they'll probably think it's drugs, so try not to do that.
¿Cómo enciendo un detector de radar en mi bicicleta?
Don't forget to wire a fuente de alimentación para ejecutar el detector. Todos los detectores de radar de motocicleta deberán estar enchufados, algunos a la alimentación USB y otros a un adaptador de cigarrillos, así que asegúrese de que su bicicleta tenga un medio de proporcionar energía al detector antes de pedir uno.
Utilizar una Arnés de terminal de licitación de batería para extraer una fuente de alimentación con fusible de la batería, luego emparejarla con un Adaptador USB o adaptador de cigarrillos to plug your device in at a moment's notice. Mount those items anywhere you want but shield them from the elements as much as possible.
¿Cómo instalo un detector de radar en mi motocicleta?
The detector can't detect what it doesn't see. The critical thing is to get the detector high enough that the bike and your body don't block the path of incoming signals.
There are a variety of ways to affix a motorcycle radar detector to your bike. Something NOT to do is use a suction cup mount, duct tape, zip ties, or some other crafty mounting method. It's going to fall off, it's just a matter of when.
As for mounts that don't involve zip ties and duct tape, check out these Amazon specials that include free shipping for Prime members.
Soporte para detector de radar de motocicleta RAM Power Plate III
Esta es la forma preferida de montar un detector en su bicicleta. Se adhiere a sus barras utilizando el sistema de rótula RAM estándar de la industria, por lo que puede reemplazar fácilmente las piezas si algo falta. Incluye un soporte de montaje en barra, un brazo de extensión pivotante y una bandeja con imanes de tierras raras incrustados. Adhiera la placa de acero incluida a la parte posterior de su detector y deje que los imanes hagan el resto.
This mount accommodates handlebars from 0.5" to 1.25" in diameter, so it will fit pretty much any bar you're going to find.
Contras: Not all bikes will have enough room for this mount. Don't use this mount with devices that have internal hard drives.
Soporte de control horizontal de Adaptiv Technologies
This mount can be installed just about anywhere on your bike, from your handlebars to your front subframe. If you don't want to drill holes in your precious ride, that's okay. Just find two pinch bolts on your bike that are between 26mm and 34mm apart, like the ones on your triple trees, and this mount will bolt right up.
Luego, su detector se conecta a la plataforma superior que tiene bisagras en rótulas dobles, por lo que puede apuntar hacia adelante o hacia atrás según sea necesario. Este soporte cuenta con amortiguación de vibraciones para reducir fallas y daños en el detector de radar de su motocicleta, y también se puede usar con una variedad de otros dispositivos.
Contras: It's a costly way to go, but it will get the job done. It may be difficult to install on some bikes.
Soporte de vástago de Adaptiv Technologies
This is a more conventional way to mount your motorcycle radar detector. This mount attaches to the top nut on your triple tree, and it's designed to fit the most standard size found on modern steering stems: 28mm. Like the other mount, it can be used for a variety of devices. That's cool.
Contras: For other nut sizes, you'll need one of the other versions Adaptiv offers on their Amazon store.
¿Por qué no usar un detector de radar de coche?
Feel free to use any good ol' radar detector designed for a car, but it won't last.
Motorcycle radar detectors are specifically designed to withstand the elements in ways that others aren't. It will take you a lot more time and effort to make a car radar detector work on a motorcycle. You will have to take extensive measures to ensure it never gets wet and doesn't vibrate itself to pieces.
Not only that, but many automotive radar detectors are much larger than ones for motorcycles. That means they're harder to mount and harder to carry inside so they don't get stolen. Motorcycle radar detectors are tiny by comparison, so you can slip them in your pocket when you park your bike.
Motorcycle radar detectors are also designed for ease of use. They have big buttons that are easy to hit when you're on a vehicle that requires constant use of your hands. Especially if you're wearing thick gloves, a car radar detector would be nearly impossible to use accurately and easily at speed.
If you only ride on nice days, you could probably get away with using the detector from your car. If you plan on doing that on a regular basis, it's best to get one that's designed with a motorcycle in mind.
¿Cuáles son los mejores detectores de radar para motocicletas?
Now that you know the laws and technology surrounding detectors, as well as how to mount one to your bike, it's time to make an educated decision. Don't worry about driving down to that big-box store where the cool kids hang out: these motorcycle radar detectors are available today with free shipping for Amazon Prime members. As usual, we're going to start with one you shouldn't comprar.
Detector de radar inalámbrico para motocicleta Rocky Mountain Radar Moto-Raptor
Vaya, eso fue un bocado. Este detector se ve muy bien en papel: fácil instalación con todos los accesorios incluidos, un dongle de control inalámbrico que se puede montar en cualquier lugar y una pequeña unidad detectora resistente a la intemperie con un enchufe para advertencias de audio y una pantalla para imágenes. No está mal, ¿verdad? Incorrecto.
With 13 customer reviews at the time of this writing, over half of them have carried 1-star ratings. "Unit defective" shows up a lot more often than it should, with people describing this $200+ motorcycle radar detector as junk, garbage, and flimsy – their words, not ours. Multiple buyers say the repair facility is aware of how terrible these things are. To boot, many of the positive reviews were obviously bought and paid for.
In the words of Dave F., "don't bother!"
Pros:
Talla pequeña
Resistente a la intemperie y a los golpes
Contras:
Problemas de calidad
Reseñas negativas
Detector de radar de motocicleta Adaptiv Technologies TPX 2.0
If you read the earlier sections, you'll notice that Adaptiv has made a name for itself on all sides of the motorcycle radar detector world.
This is the older 2.0 version of their TPX detector, which is why it's $100 cheaper than the 3.0 at the time of this writing. It detects all radar and laser frequencies, has a clear backlit screen for easy reading at a glance, and has big backlit buttons that are easy to press through your gloves.
It's water and shock resistant, and its small size makes it extremely easy to mount on a bike. One customer uploaded a video of this detector saving him from a ticket the very first time he rode with it. Talk about a return on your investment!
TPX fabrica una amplia gama de accesorios que incluyen soportes, auriculares y sistemas de advertencia auxiliares que básicamente pueden rodearlo de alertas cuando esto se apaga. Su Alerta visual el sistema es bastante útil. Le proporciona 3 LED superbrillantes que apuntan directamente a su cabeza y parpadean cuando se activa el detector de radar Adaptiv. Definitivamente llamarán su atención, y en el momento de escribir este artículo cuestan menos de $50, por lo que este es un accesorio que sería mejor que comprara.
Pros:
Talla pequeña
Resistente a la intemperie y a los golpes
El complemento Visual Alert es genial
Múltiples modos de usuario
Detección de láser y radar
Contras:
No es la versión más nueva
Detector de radar de motocicleta Adaptiv Technologies TPX 3.0
At the time of this writing, the newest version of Adaptiv's TPX line of detectors is the 3.0. It costs a full $100 more than the 2.0, and that's because it carries improvements over nearly every feature of the earlier model. It can detect radar in a full 360 degrees around your bike. And instead of needing the extra Visual Alert system, this detector has a built-in auxiliary light for alerting you in a hurry.
At the push of a button, the GPX 3.0 can store the GPS waypoints of red-light cameras and speed cameras. You can update the onboard library of known waypoints through their central system, free of charge. You can also disable this motorcycle radar detector without turning it completely off, so if you suddenly feel the need for speed you're only seconds away from having your defenses up.
It still has the oversized backlit buttons for easy operation through gloves. It's still tiny, weatherproof, and shockproof. There's even this Versión internacional que viene precargado con waypoints GPS para cámaras fijas y detectores en Europa, Australia y Nueva Zelanda.
Adaptiv states this is "The most advanced radar and laser detection system available for motorcycle use," and they're not wrong.
Una vez que gastes el dinero extra en el LED auxiliar para el modelo 2.0, podrías comprarte el 3.0. ¿Entonces, qué será?
Pros:
Talla pequeña
Resistente a la intemperie y a los golpes
Incorporado Luz de advertencia LED
Etiquetado GPS para cámaras
Múltiples modos de usuario
Protección de 360 grados
Detecta láser y radar
Contras:
¿Cuál debería comprar?
Congratulations! You've learned everything there is to know about motorcycle radar detectors, what they do, how to mount them, and whether they're legal in your state. Use your newfound knowledge to beat Johnny Law at his own game, and save yourself the time, money, and hassle of getting pulled over.
Don't buy the montaña rocosa detector for any reason. Just don't.
Si desea ahorrar unos dólares a expensas de tener puntos de referencia GPS, compre el Adaptiv TPX 2.0.
Complementa el 2.0 con un LED Sistema de alerta visual para maximizar su inversión.
Si su objetivo es tener el detector de radar de motocicleta más nuevo y mejor, compre el Adaptiv TPX 3.0.