¿Se puede congelar la gasolina en su automóvil cuando el tanque está bajo?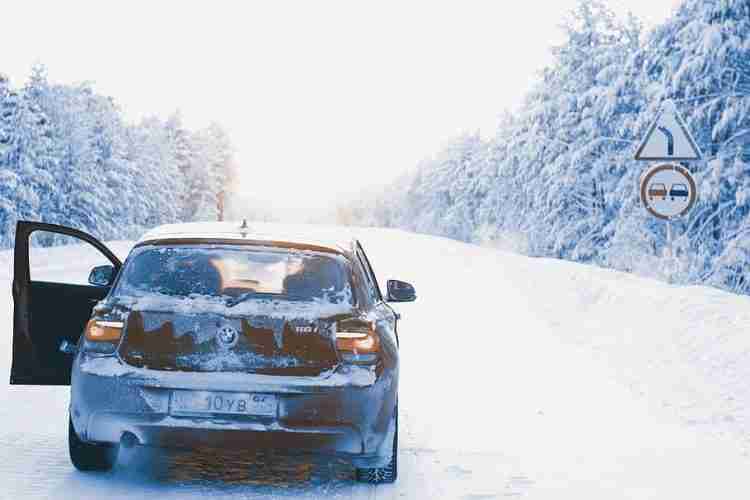 Las industrias a menudo propagan mitos para aumentar las ventas. El más popular de la industria del petróleo es que la gasolina de su automóvil se congelará si conduce con menos de la mitad del tanque lleno. 
Si bien esta idea puede parecer absurda, cientos de miles de propietarios de automóviles la creen y se apresuran a las bombas de gasolina cada dos días durante los meses de invierno para llenar sus tanques debido a eso. Incluso se podría decir que la congelación de gas es una leyenda urbana a la que los propietarios de automóviles tienden a tener miedo a nivel nacional. 
We're here to tell you that this worry is absolutely unnecessary. You'll probably never see the car in your gas freeze. In fact, no one around you will ever have to deal with this problem. 
This is because gasoline has a freezing point of – 100 degrees Fahrenheit or – 73 degrees Celsius. There are no inhabitable cities in the world with temperatures as low as these. Even if you do somehow find yourself driving in such a cold location, you will have more important things to worry about than your gas freezing up. 
¿Qué dice la ciencia?
Gasoline needs incredibly low temperatures to freeze. So unless you're driving around the North Pole, you don't need to worry about it freezing up. 
However, other fuels have much higher freezing points. For instance, diesel can freeze at around 32 degrees Fahrenheit. Therefore, you should avoid using it. If you don't have any other option, look into a fuel blend suited for winter. 
Las empresas que producen mezclas mezclan combustible normal con aditivos que evitan que se congele a temperaturas más bajas. 
Una cosa importante a tener en cuenta es que aunque la gasolina no se puede congelar, todavía se ve afectada por las bajas temperaturas.
Cómo afectan las bajas temperaturas a la gasolina
Unfortunately, even the most absurd myths have some basis in truth. While low temperatures won't freeze your car's gasoline, it will still harm your car's health. 
The biggest problem is condensation. You've probably seen water vapour fog your car's windows. Imagine the same happening but on the walls of your gas tank. 
Usually, gasoline has alcohol and this alcohol absorbs water. However, if the temperatures are too low and you don't have enough gas in your tank, all the moisture won't be absorbed. 
If that happens, the droplets will make their way to the bottom of your tank and cause corrosion. This in turn can freeze the gas line. If that happens, the gasoline won't ever reach your tank in the first place.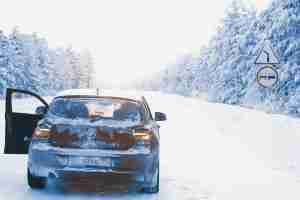 You'll be left with a car that doesn't start and constantly stalls. Some cars come with sealed fuel injection systems which can bypass this problem. However, it is entirely plausible that your car doesn't have it. And anyways, it is better to be safe than sorry.  
Moreover, the water can also travel to other parts of your car's engine and stop it from working efficiently. In the worst case, it can kill your vehicle completely.
What To Do If Your Car Doesn't Start 
If you've woken up to heavy snow and a car that refuses to start working, you need to take a look at your antifreeze levels. The issue probably has nothing to do with your gas. 
Cada automóvil tiene un radiador y esta característica es responsable de hacer que su automóvil arranque. Sin embargo, necesita agua para funcionar correctamente. El agua se congela a 0 grados Celsius y la nieve solo ocurre en temperaturas bajo cero.
In such situations, antifreeze keeps the water in liquid state below its freezing point. You won't be able to run to a grocery store and get antifreeze in such a situation so it's always ideal to keep some in your storage beforehand. 
Conducir con poco combustible 
No tener suficiente combustible en el tanque también puede ser muy dañino. En primer lugar, el gas puede descomponerse en sus elementos. Si las moléculas pesadas como la cera de parafina se agrupan, las otras moléculas se desprenden. El gas te resultará inútil. 
Your gas tank will be ruined and you'll need to take a big bite out of your monthly budget to pay to replace it. 
Another potential problem is the fuel pump's lifespan. It goes down significantly if you don't keep your tank more than half full. When you run low on gas, the pump starts sucking on air. This can cause it to heat up and call for expensive repairs in the long term.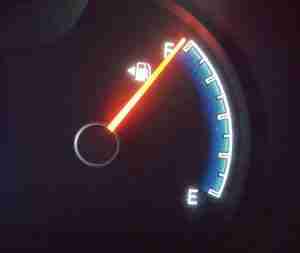 Por último, los contadores de gas tienden a funcionar mal durante el invierno. Cuando su automóvil se enfría, algunas funciones dejan de funcionar de manera óptima. Esto significa que podría tener menos combustible del que muestra su medidor en cualquier momento. 
Not only is this unfair to you since you won't know when you need to get a refill, but it is also dangerous. You could unexpectedly have to stop on the side of a deserted road with no way to get back home. 
También podría quedar atrapado en el tráfico de una tormenta invernal. Un tanque lleno de gasolina lo mantendrá caliente y se asegurará de que eventualmente llegue a su destino. 
Por lo tanto, siempre es mejor mantener el tanque lleno. 
Envolver
Los automóviles suelen tener problemas en los meses de invierno debido a las líneas de combustible bloqueadas. Estos tubos son delgados e incluso la más mínima humedad puede causar problemas. Las temperaturas bajo cero congelan estas moléculas y detienen el flujo de combustible. 
Gasoline isn't like water. It does not freeze as easily and is a great fuel for winter months. Unfortunately, many people believe the myth of gas freezing. This simply is not true. It stays in its liquid state even in the most extreme city climates. 
This doesn't mean the cold won't affect the gasoline at all though. It could be broken down to its elements or your meter could stop working. There are risks attached to driving with less than half a tank of fuel in winter months, however, they do not include the gas freezing.

Aun así, los otros riesgos pueden ser bastante peligrosos. Por lo tanto, debe mantener el tanque lleno cuando pueda. También lleve un poco de anticongelante y asegúrese de mantenerse a salvo.