¿Los Jeep Wranglers hacen frío en invierno?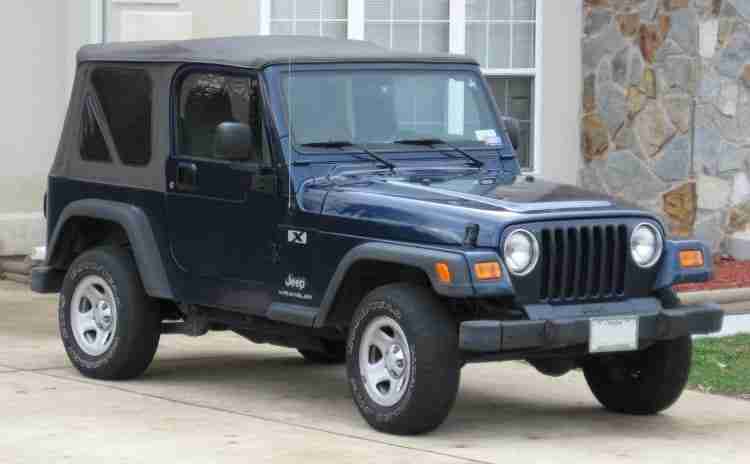 It's reasonable to be concerned about the heat and cold problem in a Jeep since, typically, these vehicles are not as air-tight as other cars on the market, especially if you live somewhere that frequently experiences below-freezing temperatures. However, for a Jeep Wrangler, this concern isn't something you need to worry about if you're considering purchasing this type of vehicle.
Jeep Wrangler Sistema de calefacción
Since 1997, Jeep Wranglers have been manufactured with an HVAC system. This means that most Jeep Wranglers on the streets today will have a heating system that's well-equipped for keeping you warm in cold and snowy conditions. The heater in a Jeep Wrangler is designed to work quickly and efficiently, so you don't have to wait very long for it to warm up in the winter.
Características especiales de calefacción en los nuevos Jeep Wranglers
New Jeep Wranglers have heated seats and a heated steering wheel. If you live in an area where winters are particularly harsh, this feature is a must. The new Jeep Wranglers are also equipped with Dual-Zone Automatic Temperature Control, which means the driver and passenger can adjust the heater's temperatures exactly how they want them. This customization ensures that everyone in the vehicle is comfortable.
Una característica de seguridad del Jeep Wrangler para climas fríos son los espejos laterales con calefacción. Esta función le ayuda a ver con claridad y mantenerse seguro en climas fríos y helados al evitar la condensación y la acumulación de hielo.
And like most new vehicles nowadays, Jeep Wranglers are typically equipped with the remote start feature. While this isn't technically a heating feature, it's ideal for winter weather and all year round. This gives your vehicle the time to warm up before you even have to leave your house or wherever else you may be traveling from.
Atrás quedaron los días de tener que sentarse en un vehículo helado y esperar a que se calentara en el invierno o incluso salir para encender su automóvil, solo para descubrir que de alguna manera ha guardado las llaves adentro. En una nota al margen, el arranque remoto también es una gran característica porque una de las peores cosas que puede hacer por su vehículo es arrancarlo y arrancar inmediatamente, por lo que esta característica es excelente para tenerla durante todo el año.
Techo blando versus techo rígido Jeep Wrangler
Hardtop Jeep Wranglers are obviously going to be the better choice when it comes to insulation during colder temperatures. It's pretty simple: the hardtop Jeep Wrangler just doesn't let as much air in. It's better insulated than the soft top. That being said, there are still plenty of people who drive soft-top Jeep Wranglers without any trouble whatsoever in the wintertime or in areas where the climate is colder. What the soft top lacks in insulation, the excellent heating system makes up for by still keeping it nice and toasty inside the vehicle. With that in mind, it's always a good idea to turn on the heater in your Jeep Wrangler before it gets too cold out to make sure that it still works well, and if not, you still have time to get it fixed before having a working heater in your vehicle becomes a necessity.
Preparación para el invierno de su Jeep Wrangler
For soft-top Jeep Wranglers, you'll want to check that the fabric is not stretching too much in any area. If the material has too much strain put on it, that can be the cause of rips, tears, or holes, which will lead to a drafty vehicle when winter comes around. If there are any rips or tears, be sure to get those fixed before it gets cold out. Take a look at the seal around your vehicle as well. Check the weather strips inside the door for any wear and tear, and if there are any spots where the weather stripping is coming loose, you can buy some adhesive from an automotive store to quickly fix that issue.
Remember that the fabric on the soft top is much less flexible during the winter, so don't try to take it down. The stiff fabric will tear much more easily. The vinyl on the windows can also become more brittle during the winter. Scraping the ice off the windows with an ice scraper is one of the worst things you can do. Don't use hot water on the windows to get rid of ice either. The extreme temperature change will cause cracking, which is an even bigger problem than ice on your windows.
In this situation, letting the Jeep Wrangler run for a little bit with the heater turned all the way up is your best option. It takes a bit more patience than using an ice scraper, which is why the remote start is a great feature. If you use that feature, you won't even need to worry about it.
Jeep Wrangler Solución de problemas del calentador
Even though it's equipped with a great heating system, the Jeep Wrangler, like all vehicles, can run into problems with it. It's essential to be able to diagnose these issues quickly to be able to get them repaired as fast as possible, especially if you live somewhere where there are colder temperatures year-round. If there are any problems with the heater core, such as a leak, you should be able to see visual damage. If you turn the heater on, and there's no air coming out at all, this is likely a problem with the blower motor or the resistor. If you can feel some air, but it isn't coming out of the vents equally, there may be an issue with the dampers. These aren't problems that you want to try fixing yourself unless you're a certified mechanic. But having this bit of knowledge can help you to get the problem fixed faster.
Conclusión
Overall, the Jeep Wrangler is an excellent vehicle for cold weather for many reasons, and it's great to get around in snowy conditions. The great heating system makes for a comfortable driving experience as well.