¿Mi coche tiene llave con transpondedor?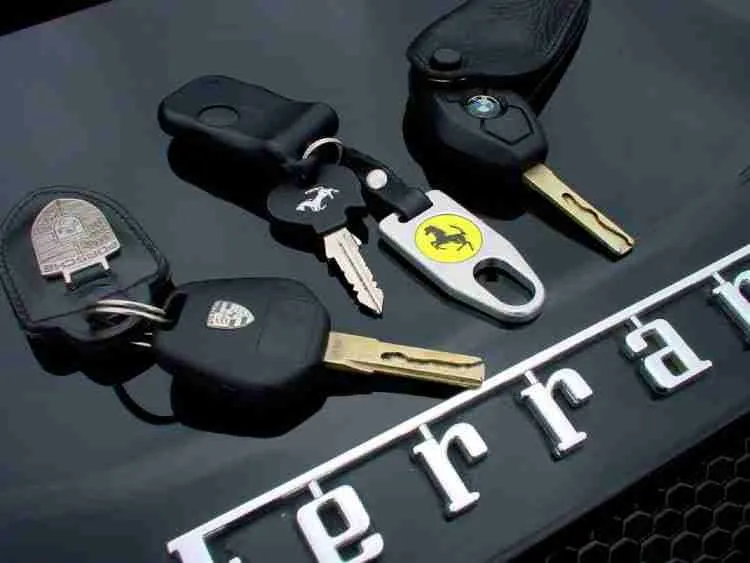 These days almost every vehicle comes with a transponder system which instantaneously answers the question in the title. Nevertheless, there is always the chance to see a transponder system in a vehicle in which you didn't expect it or even not see it in a vehicle in which you thought it would. So how can you tell whether your car or the key has such a system or not? The following sections shall be all about figuring out the answer to that question precisely.
Ford and it's early vehicles
We shall kick off with a little history about the transponder technology and why much of our focus shall revolve around Ford vehicles and keys. That's because Ford was the first automotive company to make use of the transponder technology in their vehicles. The early vehicle fleet of Ford, mainly between 1996 to 1999, consisted of transponders as optional equipment and that too on a very limited number of models. From 2000 onwards, however, the in-home transponder system of Ford – PATS (Passive Anti Theft System) became standard and mandatory equipment on all their vehicles which is the reason why Ford has more vehicles with transponders on the road than any other manufacturer.
El inicio de esta tendencia se aplicó inicialmente solo a los vehículos de pasajeros y de consumo. Pero con el tiempo, incluso la mayoría de los camiones y furgonetas de transporte y transporte de la línea de montaje de Ford ahora vienen con su sistema de transpondedor patentado.
This brief history only cements the chances that your Ford car key most certainly has a chip. But even still there's not 100% surety of that fact.
¿Cómo saber si una llave tiene chip?
The best way to tell whether your vehicle key has a chip in it or not is to make use of the hit and trial method – you do one thing and if satisfactory results turn up then well and good. Otherwise, you just remove that possibility. In this case, you may do so by simply starting with a non-transponder key and see what happens! Mind you though that this method is bound to make things difficult if your vehicle does have a transponder system because if it unlocks with a non-chip key, you can easily conclude the absence of a transponder system. But if that doesn't happen, the on-board computer shall read it as a theft attempt and probably make your little experiment, something to take home as a lesson and also that your vehicle has a transponder system and needs a key with a chip to open it.
También existen otros métodos para saber si su llave Ford tiene un chip o no, pero esos métodos son un poco engorrosos y mucho menos divertidos que los experimentos prácticos como en el método anterior.
Una de esas formas es consultar algunas referencias gratuitas de vehículos de diferentes fabricantes. Puede obtener estas referencias directamente de Internet o de su distribuidor local. Sin embargo, las posibilidades con estas referencias son siempre 50-50 porque no es posible cubrir todos los vehículos nuevos y más aún; para cubrir todos los aspectos de dichos vehículos. Pero dado que son gratuitos, no estará de más probarlos.
Si gratis manuals were of no help, then you can also seek the help of magazines and manuals that you have to purchase. The chances of finding the answer to your question in such magazines is definitely more than finding it in the free ones mostly because if you are paying for something that has a free alternative, you obviously expect to find more quality in it and that's what these manuals do. Again, however, know that even such manuals are not cent percent accurate. Everyone is human, everyone has a limit, and in the process they can also miss out on some things or some information. If the free manuals have a 50% chance of success, then paid manuals give you almost 80% chance of finding what you're looking for.
Una forma segura de obtener la información correcta sobre la llave de su vehículo es comunicarse directamente con el concesionario o el vendedor a través del cual pasó porque ese es su trabajo diario. Están presentes en los vehículos todos los días y seguramente le brindarán la información correcta sobre la presencia o ausencia de un chip en su llave.
We're not quite sure why you would want to take this step just for the sake of information or even Si you would take this step. You can always contact a locksmith, give them the make and model of your car, and they should be able to tell you if your Ford has an electronic transponder system in place. You surely would have to pay them some amount for the same and that's the reason why taking this step would be illogical?
You can of course contact a locksmith if you lose your key and find yourself locked out of your vehicle and also if you don't have a duplicate key. But please don't go losing your key deliberately just to know if your vehicle comes equipped with a transponder system.
Información Variada
Como dijimos antes y lo volvemos a recalcar; Si su vehículo Ford es un modelo diseñado después de 2000, hay dos escenarios:
Es un vehículo de pasajeros o de consumo, en cuyo caso su llave definitivamente está equipada con un chip.
Es un vehículo más grande, como un camión o una furgoneta, en cuyo caso, las posibilidades de que tenga instalado un sistema de transpondedor siguen siendo altas, aunque también es posible el escenario inverso. La posibilidad de tener una clave basada en chip para tales vehículos es casi 75%.
Also, the thing with chip-based keys is that they are required for starting the car, but to unlock the car, some models also have a regular key. So don't go assuming that if your car is being unlocked by a standard key, it does not have a transponder system. Try firing the car up with it and then you'll know for sure.