6 síntomas de mala articulación de rótula que todo mecánico de bricolaje debe conocer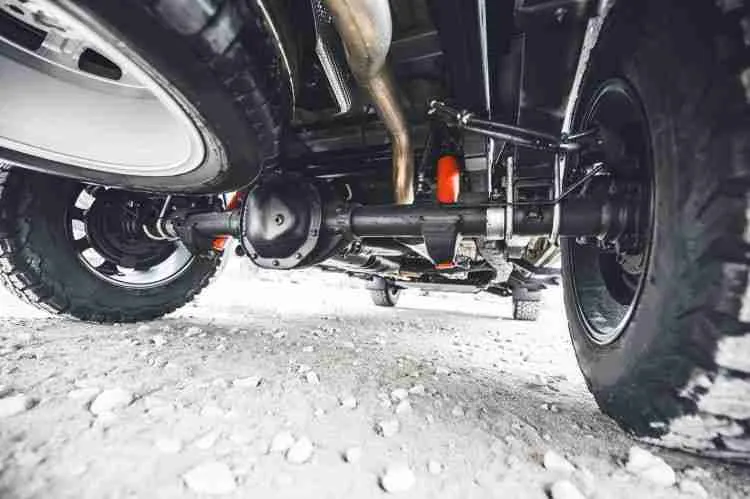 Su automóvil tiene muchas partes móviles que absorben el movimiento. A saber, tu articulaciones esféricas. We often forget about parts like these because we don't typically see them unless we're purposefully looking at them.
Sin embargo, cuando van mal, ciertamente los sentimos. Cada parte que sufre desgaste se presentará de manera diferente. Por ejemplo, un problema con el sensor puede hacer que su automóvil se apague, mientras que una tapa del distribuidor en mal estado puede hacer que su motor falle.
There's a lot to learn about your car, which can get overwhelming if you don't know where to start. To learn exactly what bad ball joint symptoms feel like, keep reading.
Los peligros de las articulaciones esféricas defectuosas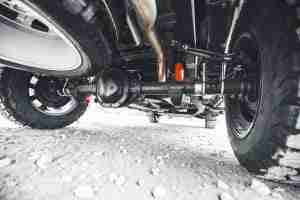 Balls joints are vital to your car's suspension. They have a ball-and-socket design that allows your suspension system to pivot, much like the hip joints in your body. Inside each ball joint are a bearing and stud, encased in a snug, lubricated casing. Depending on the type of car you have you may have either front or front and rear ball joints.
Each ball joint on your car is there to keep your tires flush against the road while your suspension moves around while you're driving. The Balls joints sit on the furthest edges of your upper and lower control arms, connecting them to the steering knuckles. Like most of the parts on your car, ball joints wear down over time and need replacing.
If you don't replace your ball joints when it's time, you run the risk of damaging your car. Or worse—you may end up in a fatal accident.
Síntomas y signos de mala articulación de la bola
Ball joints usually last between 70,000 and 150,000 miles depending on the wear and tear you put on your car. Incidentally, they're easy to forget about. Your owner's manual will tell you when it's time to replace the various parts of your car, but there are other ways to tell when it's time for a ball joint replacement.
Estos son los seis signos graves de una mala articulación esférica. Memorícelos:
1. Vibración excesiva desde la parte delantera
Cuando las articulaciones esféricas se desgastan, pierden su lubricación y comienzan a oxidarse. Cosas como el óxido, la suciedad, la arena y la fricción hacen que la sujeción conectiva se afloje. Una vez que se aflojan, comienzan a vibrar de manera desproporcionada y excesiva mientras su automóvil está en movimiento.
You'll notice the vibrations on either side of your front end, depending on which ball joint is worn out. In some cases, you'll feel the vibrations through your steering wheels. In extreme cases, it may cause your front end to not only to vibrate, but shake at high speeds.
2. Chasquidos, crujidos y chirridos
One of the most common symptoms of ball joint wear and tear is a clunking noise coming from your front suspension. Once a ball joint wears out and becomes loose, it'll rattle and knock around within its socket as you drive. The clunking noise will get louder the more they wear down.
Additionally, you'll hear the clunking accompanied by creaking or squeaking as you take turns and any time your suspension moves. Remember, the louder the noise, the worse shape your ball joints are in.
3. Desgaste desigual de los neumáticos
Las juntas esféricas defectuosas harán que la banda de rodadura interior y exterior de su llantas delanteras to wear down quicker. This is also known as "feathering." You may not notice at first, which is why you should inspect your tires every once in a while, to make sure all the treading is even.
A medida que cada rótula y toma se afloja, desalinea toda la suspensión. Esto causa problemas de dirección y hace que la pisada de goma haga un contacto inconsistente con el suelo. Esto puede sucederle a un solo neumático o a ambos al mismo tiempo, dependiendo de cuántas de sus rótulas estén funcionando mal.
4. Un volante errante
When your ball joints and alignment are in good condition, your steering will remain straight and responsive. Of course, once your steering wheel starts drifting to the left or right on its own, it's a good indicator that your ball joints are shot.
UNA volante errante contribuye a que los neumáticos se desvanezcan, así como a los otros síntomas de mala articulación de rótula mencionados anteriormente. Usted, como conductor, deberá compensar la falta de control de la suspensión.
5. Daños por suspensión
A worn-out ball joint has the potential to lock up. When your ball joints lock up, they'll no longer absorb the bumps and uneven roads you're traveling on. All the normal motion that your ball joints typically compensate for gets transferred to the other components of your suspension.
The other components of your suspension aren't meant to absorb the same motion and force as your ball joints. The result is suspension damage, starting with your control arm bushings. Your control arm bushings are made of rubber, which damages easily, causing the aforementioned shaking at high speeds.
6. Accidentes automovilísticos
Car accidents are more of a side effect rather than a symptom of bad ball joints. However, it's important to understand what could happen if you ignore these critical suspension parts.
A severely worn out ball joint or, ball joints, can result in complete breakage. When your wheels are moving in whichever direction they please, the ball joints can break in various ways. This could cause you to lose control of your steering, or worse—cause a wheel to break off at the control arm or steering knuckle.
Estas tipos de accidentes a menudo terminan con lesiones o muertes.
Vigile sus articulaciones esféricas
Don't wait around for bad ball joint symptoms to present themselves. Keep an eye on your alignment and how your car feels as you're driving. Check the treading around your tires, and inspect for rust and worn out sockets from time to time.
Replacing your ball joints isn't exactly a job for the amatuer mechanic, especially if they're extremely worn out. If you're unfamiliar with your suspension system and its components, it's best to leave the job up to a professional mechanic.
Para obtener más artículos informativos sobre el cuidado del automóvil y otros consejos prácticos, revisa el resto de nuestro sitio.