¿Con qué frecuencia debe lavar su automóvil?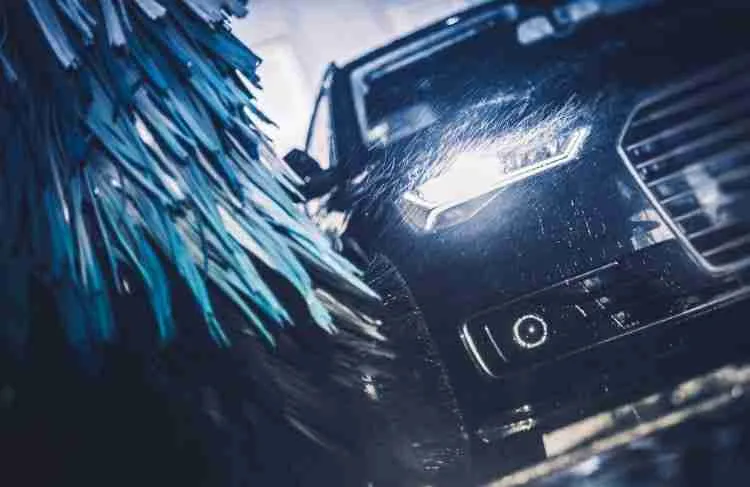 So you are wondering how often you should wash your car? Do you know that keeping your car always clean can extend its lifespan? Cleaning a car is something that many people take for granted, not knowing that when the dirt is allowed to stay on the car for long, it will lower your car's aesthetic value and hasten wear and tear. For example, dirt that settles on unpainted parts of the car will lead to rusting that will eat into the metal.
How often to wash a car is a question that doesn't have a straightforward answer. While some people wash their cars daily, some wait until they feel the car is too dirty to drive around. Yet, another group of people waits until they are reminded with a "PLEASE WASH ME" writing on their cars.
¿Qué debería determinar la frecuencia de lavado de su automóvil?
Tu ubicación: el lugar donde vives influye mucho en la rapidez con la que tu coche se ensucia. ¿Vives cerca de un océano, una industria, un sitio de construcción o una región con muchos árboles o bichos e insectos? ¿Vives en un lugar con mucho polvo o barro o vives en una zona urbana limpia?
How often you use your car: Of course, a car that's not used daily will not get dirty as fast as a car that's always on the road. The more you use your vehicle, the more it will get exposed to bugs, mud, dirt, and other environmental elements that make it dirty.
Clima: El clima viene con sus desafíos que pueden determinar la frecuencia con la que debe lavar su efectivo. Cuando está seco y caliente, hay que enfrentarse al polvo. Por otro lado, cuando llueve mucho, su automóvil se expondrá al barro, la sal y los vientos fuertes.
Where you store your car: A car that's packed in the open is bound to get dirty even if it's not used. This is not the same case with a car parked in a closed garage.
Car's appearance: This is a personal choice. If you always want to drive a clean car, you'll want to clean it more often than a person who doesn't mind driving a dirty car. So if you feel proud of driving a showroom-shiny car, you need to clean it more often.
Cuando lavarse diariamente / semanalmente
You can wash your car daily/weekly if you want always to drive a clean car. Again, if your work demands that you always drive or be driven in a clean car, you'll have no option. If you live in an area with lots of bugs or bird droppings, it would be wise to clean your car as often as possible. This is also the case when you like parking your car in a wooded area. The bugs, bird dropping, and tree leaves should not be left to stay on the car for long as they may interfere with the paint.
Otros problemas que pueden hacer que su automóvil necesite una limpieza regular es qué tan lejos conduce el automóvil a diario y el clima en el que conduce el automóvil. Por ejemplo, cuando llueve mucho, su automóvil puede acumular una gran cantidad de barro que hace que sea desagradable conducir nuevamente. Lo mismo se aplica cuando vive cerca de una industria que libera muchos contaminantes del aire.
Cuando lavarse quincenalmente
If you don't expose your car to bird droppings, bug guts, tree sap, and mud, there wouldn't be any need to wash it so often. This can only be possible if you live in a fear weather area, and you store your car in a closed garage. If you live near the coast, you'll have to wash your vehicle at least twice a month to remove salt deposits on it that might cause it to rust faster.
Puede lavar su auto por su cuenta o hacer que se lo limpien, luego paga.
¿Qué necesitas para lavar tu coche?
Cuando usa artículos incorrectos como jabón para platos o paños de cocina para lavar su automóvil, la pintura se dañará. En lugar de utilizar estos artículos de cocina, debe comprar los artículos de limpieza correctos para proteger su vehículo. Aquí hay algunas cosas que necesita para actualizar los accesorios de lavado de automóviles:
Limpiador de ventana de coche
Cepillo de rueda
Jabón para lavar en efectivo
Toallas de microfibra
Guante de lavado de coches (microfibra)
Dos trampas de suciedad
Dos cubos
Manguera de agua
Guantes de nitrilo
You can buy most of these items from your local store as an all-inclusive package. You can as well check if you can get them from a reliable online store, in which case they'll get delivered right to your doorstep. Before you wash your car at home or wherever you want to clean it, check the local building rules and/or laws to ensure you aren't violating any rules, codes, or regulations in so far as the car washing location is concerned. You might get fined for washing your car in the wrong place.
Pasos para lavar el coche
You can do this, and it won't take much of your time. Here are the steps to follow:
Llene los dos cubos con agua y luego agregue el jabón para lavar en efectivo. Use esto para limpiar la suciedad atrapada en la parte inferior del automóvil
Use the hose to rinse the top of the car as you move to the body, and finally to the car's bottom. This will help loosen the dirt.
Ahora use el guante de lavado de autos con jabón para lavar el auto, comience desde arriba, muévase hacia el cuerpo y hacia abajo. Puedes enjuagar y lavar el coche en cuartos para evitar la formación de manchas de agua y / o vetas secas.
Using the wheel brush, wash the wheels, then rinse them thoroughly. It would be best if you washed the wheel last to prevent brake grime, dirt, and dust from getting transferred to the car's painted parts, which might end up scratching them. But if you've decided to clean the wheel first, you can use a different towel or brush.
Once you've washed all the car's parts, rinse the car again, starting from the top to the bottom.
Use la primera toalla para absorber el agua del automóvil y la segunda para secar el vehículo.
También es recomendable encerar su coche de vez en cuando para protegerlo de la suciedad.
Ultimas palabras
If you'd never washed a car, you might think it's a complicated and tedious task, far from it. Car washing is a low risk and simple task, provided you use the right tools and nontoxic cleaning products. You have to protect your mouth and eyes against grime, detailers, shines, waxes, and soaps you use in cleaning the car. Wearing gloves is necessary to protect your hands against cleaning chemicals.