Esperanza de vida del automóvil por modelo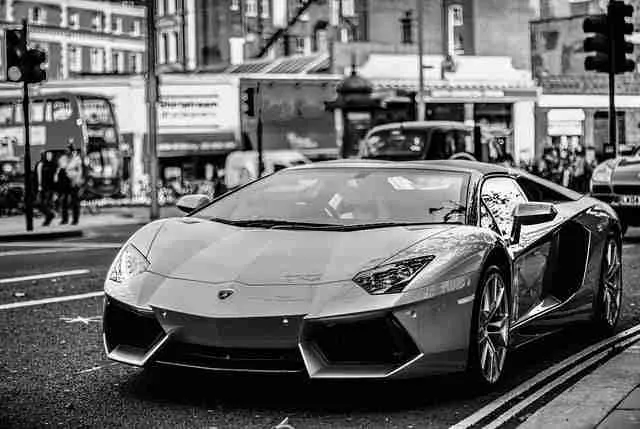 El mercado de automóviles está repleto de muchos modelos y marcas de automóviles increíbles, de los cuales el 90% promete un gran valor. Lamentablemente, encontrar un modelo de automóvil que cumpla con los requisitos de durabilidad, rendimiento y confiabilidad es más complicado de lo que podría imaginar. Este artículo se centra en la esperanza de vida del automóvil por modelo.
Buying a long-life car model takes more than just being obsessed with a model that has found favor with the masses. Remember, some people buy cars for the luxuries and amenities, and wouldn't care to pay extra to get those sophisticated and technologically rich features.
On your side, you're perhaps looking for a vehicle that beats the crowd in terms of durability, performance on different roads, and reliability in terms of fuel efficiency and low emission. You wouldn't compromise quality and durability for mere amenities and luxuries. That's probably the reason you can pay anything to get the details of every car life expectancy by model.
Our today's post delves into the hidden details of car life expectancies and what makes some car models last longer than others.
Factores que afectan la esperanza de vida del automóvil por modelo
Los fabricantes de automóviles se han centrado en aumentar la esperanza de vida de los automóviles modernos. Los vehículos de las mejores bandas superan las 200,000 millas, mientras que los de marcas menos conocidas superan las 100,000 millas. ¿Se pregunta qué afecta la esperanza de vida del automóvil por modelo? Aquí está todo lo que debe saber:
Fabricante de automóviles
The experience, technologies, and innovation employed by different car manufacturers vary. That's one reason you will find some manufacturers making cars that can last for over 10 years and other manufacturers making cars that can't exceed 9 years. 
Some manufacturers focus on creating refined and featureful cars but don't care about the period they will last on the road. Some top brands have broken the record in creating the finest quality vehicles that stay longer on the road, delivering the finest performance.
El tamaño de la clase de automóvil
The durability of any car model also depends on the class size. Vehicles classified under trucks and SUVs are solidly constructed to endure tough conditions. As for small vehicles, they are less costly and can't stand tough conditions. The less power and fragile constructions make them unable to last long.
Mantenimiento
Other factors held constant, the maintenance work given to a car affects its durability greatly. Sure, even a car from a top-brand would give up its life sooner than expected if it doesn't get quality care and maintenance. You need to understand that things like the environment and condition you're living in would significantly affect how long your car would last.
¿Qué fabricantes de automóviles fabrican modelos de automóviles con una vida útil más larga?
The biggest determinant of a vehicle's life expectancy is the manufacturer. The reputation of the vehicle brand you're buying go long way in determining how long a car will serve you. Potential car owners are sure of long service life if they opt for cars from any of these brands:
Toyota: As one of the world's oldest and most trusted brands, Toyota is no doubt a force to reckon with in this industry. Toyota has set the records straight with its minivans, sedans, and SUVs going past the 250,000 miles lifespan. 
According to specialist evaluations, Toyota models such as Corolla, 4Runner, Sienna, Yaris, RAV4, Camry, and Prius boast a service life you can't get with any other model.
Honda: Honda's reputation in creating vehicles with lasting service life is long-established. They engineer many Honda models to last long, with CR-V and Accord models boasting the longest ever durability.

Chevrolet: Vehicles from Chevy can't miss in the list when experts are mentioning vehicles that boast the longest life expectancy. Cars from Chevy aren't the best in durability. However, SUVs and trucks are the sure choices for people who consider vehicle durability the basis of their search criteria.

Scion: Scion sales have gone mute over the last few years. Only diehard fans and few other car buyers are opting for this brand lately. That's why you will rarely see a scion car on the road. 
However, if you see one, know right away that you've discovered a goldmine that has lasted for years on the road. The most recommended Scion vehicle models known for their long service life are xB and XD, which boast a life expectancy of up to 200,000 miles.
Ford: vehicles from Ford can't miss in the list of vehicles with the longest service life. Ford SUVs and trucks stand out in durability and performance. The crossovers and cars aren't a favorite choice since they will less likely to go past 100,000 miles. 
Los modelos Ford más recomendados con una vida útil más larga son Ford Expedition y F-150, con más de 150,000 millas.
Mazda: la última marca de vehículos que fabrica automóviles conocidos por su larga vida útil es Mazda. Los vehículos Mazda están construidos de forma robusta para destacar en longevidad, calidad de construcción y rendimiento. La mayoría de los modelos Mazda pueden superar las 200.000 millas.
Ways To Enhance Increase Your Car's Life Expectancy?
Everybody wants their vehicles to stay on the road longer. They want to ride it for years until they earn the value of the money they invested in buying such a car. Lengthening a car's durability needs observing certain criteria and here outlined is everything you should do:
Reduzca la frecuencia con la que viaja en automóvil. En lugar de conducir todos los días, puede caminar o tomar un autobús público para ir al trabajo.

Come up with a smart maintenance schedule and follow it keenly. You don't want to miss any of the occasional maintenance schedules.

Haga que el exterior y el interior del automóvil se limpien a fondo con regularidad.

Si es posible, use aceite sintético y asegúrese de cambiarlo regularmente para mantener su motor y otras partes funcionando de manera óptima.

Reemplace los filtros, las correas y cualquier otra pieza con regularidad. Asegúrese de que ninguna parte de su automóvil permanezca sin cambios más allá del período recomendado.
Car Life Expectancy By Model – Conclusion
Conociendo el esperanza de vida de los coches by model prepares you mentally and information-wise to easily choose a car that won't give up some years after. 
You want to ride your newly bought machine for years and that's exactly the reason you should get one that boasts superior service life.  Alongside investing in a car with long service life, you must give it the proper care and maintenance to boost its durability.