¿Puedes mezclar aceite sintético con aceite normal?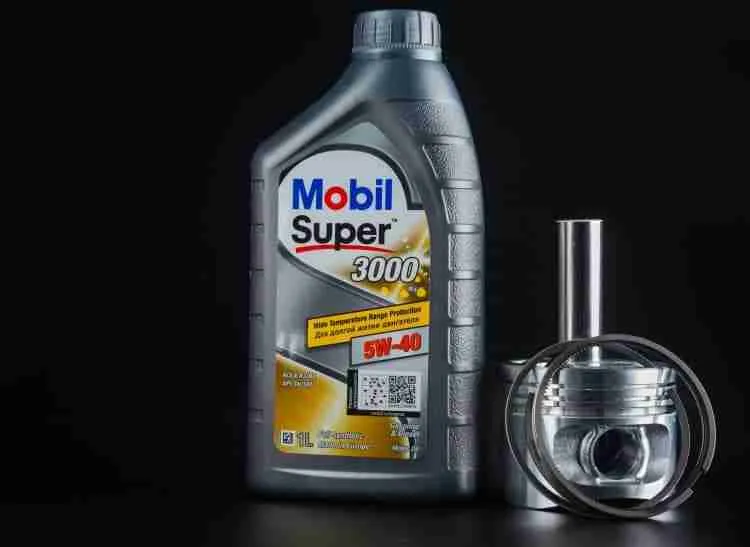 One of the fundamental activities involved in maintaining a car is to monitor oil. Oils play a significant role in your can and are among the factors that determine your car's lifespan. Motor oil is what keeps the car's engine lubricated so it can run smoothly.
There are two types of oil: regular oil and synthetic oil. Many car owners are wondering whether they can mix these two types of oil. You might also be having the same confusion. Let's dig deeper and find out whether it is good to mix these two oil types and any adverse effects that can result from doing this.
Mezclar regular con aceite sintético
Let's go straight into answering the question of whether you can mix synthetic oil with regular oil. Yes, you can mix these two oil types, but you should do so only as a stop-gap measure. If your engine has run out of oil and you can't get regular oil, you can go ahead and top up using synthetic oil, but just enough to help you reach where you can get regular oil. If you have to use a mixture of synthetic and standard oil, go for the professionally mixed blends.
Todos los aceites de motor tienen ingredientes similares (aditivos agregados al aceite base), lo que explica por qué los dos tipos de aceite son compatibles cuando se mezclan. La única diferencia entre estos tipos de aceite es su proceso de refinería.
Regular oil isn't as expensive as synthetic oil, but it leads to engine gunk and sludge build-up because it is not well refined. On the other hand, synthetic oil is more refined and, therefore, has fewer impurities. That's why it is more expensive. It lubricates for longer and keeps the engine cleaner than when you use conventional oil.
Recuerde que mezclar aceites convencionales y sintéticos reduce la calidad del aceite sintético. No solo eso, si le gusta usar aceite mezclado, puede terminar cambiando el aceite con más frecuencia de la necesaria. Esto tiene el efecto de aumentar su gasto en petróleo. Esto se debe a que es posible que su motor no haya sido fabricado para funcionar con aceite mezclado.
Diferencia entre aceite sintético y regular
Even though synthetic and regular oils contain the same base ingredients, they aren't 100% similar. They have different detergents and additives, leading to different chemical properties. When you mix oils, your motor oil will get destabilized, thereby compromising its efficiency, affecting your engine's performance.
Both synthetic and regular motor oils are derivatives of petroleum. Regular oil is a derivative of crude oil. As it circulates through your engine, it will lubricate it and protect it from wear and tear. At the same time, it will ensure the engine doesn't overheat. It acts as an engine sealant, keeps it clean, and prevent it from rusting. Synthetic oil performs the same functions as regular oil, but it works better under high pressure and temperature conditions.
Aunque el aceite sintético también se refina, se purifica y destila aún más para reducir las impurezas. También contiene algunos aditivos que lo ayudan a proteger el motor de daños y aseguran que permanezca limpio.
Estos dos tipos de aceites sufren degradación térmica a diferentes temperaturas. El aceite sintético funciona bien en vehículos que funcionan muy calientes porque se degradan térmicamente a altas temperaturas que el aceite convencional.
¿Puedes recargar tu aceite?
For your engine to remain in top shape, it's imperative to keep the oil clean and at safe levels. You may decide to top up the oil between the changes to maintain safe levels, but you need to maintain the oil's cleanliness. It is this process of toping up that leads to the mixing of oils.
While there's no harm when you top up occasionally, getting your oil changed is better than having these top-ups. A complete oil change ensures your engine works optimally and runs smoothly.
En caso de tener que reponer, es aconsejable utilizar el mismo tipo de aceite en el motor para mantener su calidad y obtener los máximos beneficios.
Always top up or change oil or top up according to the directions given by your car's manufacturer. If you can't reach your manufacturer, you can talk to an expert to give you the way forward. The best thing is to stick to your car manufacturer's recommendations on the performance and viscosity grade of the oil your car is supposed to use.
¿Hay efectos negativos?
It is strongly recommended that you don't mix oils. As stated earlier, doing so once in a while maybe okay, but if you make it a habit, your engine will eventually suffer. These oils have different ingredients, and their mixture will have totally different chemical properties that may not be compatible with your engine. If you have a high-end car that's a little more sensitive, it will prevent synthetic oil from working as expected. The engine may not get damaged, but it will not perform the way it is supposed to.
¿Puede cambiar los aceites de motor?
Sí, es posible cambiar de aceite. Entonces, si está pensando en cambiar el aceite de su motor, visite un cambiador de aceite certificado para que lo ayude. Si el cambio de aceite lo realiza un mecánico no calificado, el motor de su automóvil puede dañarse.
Aunque el aceite sintético es un poco más caro, dura más y protege el motor mejor que los convencionales.
This means that if you rely fully on synthetic oil, you'll reduce your frequency of oil changes, which will benefit you in terms of oil change costs. Your engine will also last longer because of their better engine protection.
Ultimas palabras
Ha sido necesario reducir la dependencia de los recursos naturales, incluidos los combustibles fósiles. Es por eso que el aceite sintético está ganando popularidad. El alto costo de la importación de petróleo crudo y el efecto perjudicial sobre el medio ambiente ha hecho que muchos expertos busquen en otra parte. El aceite sintético es seguro y, en la actualidad, muchos fabricantes de automóviles están considerando producir motores de automóvil que puedan funcionar completamente con aceite sintético.