6 mauvais symptômes de joint à rotule que chaque mécanicien de bricolage doit connaître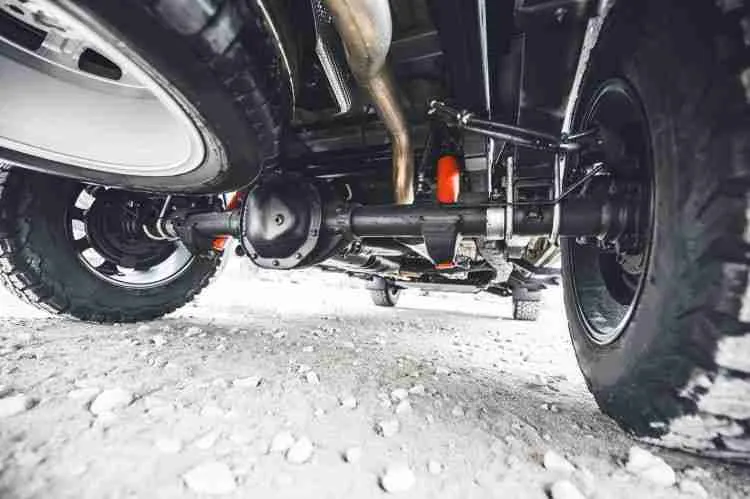 Votre voiture comporte de nombreuses pièces mobiles et absorbant les mouvements. À savoir, votre joints à rotule. We often forget about parts like these because we don't typically see them unless we're purposefully looking at them.
Cependant, quand ils vont mal, nous les ressentons certainement. Chaque pièce qui subit une usure se présentera différemment. Par exemple, un problème de capteur peut provoquer l'arrêt de votre voiture tandis qu'un mauvais bouchon de distributeur peut provoquer des ratés d'allumage de votre moteur.
There's a lot to learn about your car, which can get overwhelming if you don't know where to start. To learn exactly what bad ball joint symptoms feel like, keep reading.
Les dangers des mauvaises rotules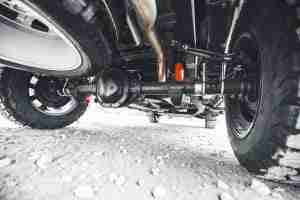 Balls joints are vital to your car's suspension. They have a ball-and-socket design that allows your suspension system to pivot, much like the hip joints in your body. Inside each ball joint are a bearing and stud, encased in a snug, lubricated casing. Depending on the type of car you have you may have either front or front and rear ball joints.
Each ball joint on your car is there to keep your tires flush against the road while your suspension moves around while you're driving. The Balls joints sit on the furthest edges of your upper and lower control arms, connecting them to the steering knuckles. Like most of the parts on your car, ball joints wear down over time and need replacing.
If you don't replace your ball joints when it's time, you run the risk of damaging your car. Or worse—you may end up in a fatal accident.
Mauvais symptômes et signes de joint à rotule
Ball joints usually last between 70,000 and 150,000 miles depending on the wear and tear you put on your car. Incidentally, they're easy to forget about. Your owner's manual will tell you when it's time to replace the various parts of your car, but there are other ways to tell when it's time for a ball joint replacement.
Ce sont les six signes sérieux d'un mauvais joint à rotule. Mémorisez-les:
1. Vibration excessive du frontal
Lorsque les joints à rotule s'usent, ils perdent leur lubrification et commencent à rouiller. Des choses comme la rouille, la saleté, le sable et la friction provoquent le relâchement de la prise conjonctive. Une fois qu'ils se relâchent, ils commencent à vibrer de manière disproportionnée et excessive pendant que votre voiture est en mouvement.
You'll notice the vibrations on either side of your front end, depending on which ball joint is worn out. In some cases, you'll feel the vibrations through your steering wheels. In extreme cases, it may cause your front end to not only to vibrate, but shake at high speeds.
2. Clunks, grincements et grincements
One of the most common symptoms of ball joint wear and tear is a clunking noise coming from your front suspension. Once a ball joint wears out and becomes loose, it'll rattle and knock around within its socket as you drive. The clunking noise will get louder the more they wear down.
Additionally, you'll hear the clunking accompanied by creaking or squeaking as you take turns and any time your suspension moves. Remember, the louder the noise, the worse shape your ball joints are in.
3. Usure inégale des pneus
De mauvais joints à rotule entraîneront la bande de roulement intérieure et extérieure de votre pneus avant to wear down quicker. This is also known as "feathering." You may not notice at first, which is why you should inspect your tires every once in a while, to make sure all the treading is even.
Au fur et à mesure que chaque rotule et douille se desserre, toute la suspension n'est pas alignée. Cela provoque des problèmes de direction et provoque un contact irrégulier de la bande de roulement en caoutchouc avec le sol. Cela peut arriver à un seul pneu ou aux deux à la fois, selon le nombre de vos rotules qui se détériorent.
4. Un volant errant
When your ball joints and alignment are in good condition, your steering will remain straight and responsive. Of course, once your steering wheel starts drifting to the left or right on its own, it's a good indicator that your ball joints are shot.
UNE volant errant contribue à la mise en drapeau des pneus, ainsi qu'aux autres symptômes de mauvaise articulation à rotule mentionnés ci-dessus. En tant que conducteur, vous devrez compenser le manque de contrôle de la suspension.
5. Dommages à la suspension
A worn-out ball joint has the potential to lock up. When your ball joints lock up, they'll no longer absorb the bumps and uneven roads you're traveling on. All the normal motion that your ball joints typically compensate for gets transferred to the other components of your suspension.
The other components of your suspension aren't meant to absorb the same motion and force as your ball joints. The result is suspension damage, starting with your control arm bushings. Your control arm bushings are made of rubber, which damages easily, causing the aforementioned shaking at high speeds.
6. Accidents de voiture
Car accidents are more of a side effect rather than a symptom of bad ball joints. However, it's important to understand what could happen if you ignore these critical suspension parts.
A severely worn out ball joint or, ball joints, can result in complete breakage. When your wheels are moving in whichever direction they please, the ball joints can break in various ways. This could cause you to lose control of your steering, or worse—cause a wheel to break off at the control arm or steering knuckle.
Celles-ci types d'accidents se terminent souvent par des blessures ou des décès.
Gardez un œil sur vos rotules
Don't wait around for bad ball joint symptoms to present themselves. Keep an eye on your alignment and how your car feels as you're driving. Check the treading around your tires, and inspect for rust and worn out sockets from time to time.
Replacing your ball joints isn't exactly a job for the amatuer mechanic, especially if they're extremely worn out. If you're unfamiliar with your suspension system and its components, it's best to leave the job up to a professional mechanic.
Pour plus d'articles sur l'entretien de la voiture et d'autres conseils pratiques, check-out le reste de notre site.