Are Hyundai Good Cars? Is Hyundai better than Honda? 2022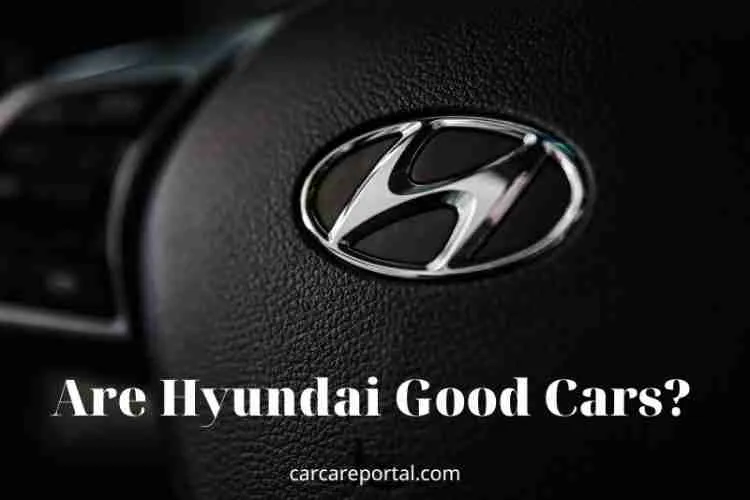 When it comes to finding a good car, there are many things to consider. You want to find a reliable, affordable car with all the features you need. Hyundai is a company that offers all of these things and more. So, are Hyundai good cars?
A Short and Impressive History
The Hyundai Motor Company owns Hyundai, often known as Hyundai Motors. It is a global South Korean automobile manufacturer located in Seoul. Chung Ju-Yung, a South Korean entrepreneur and businessman, founded Hyundai Motor Company in 1967.
The Cortina model was launched in collaboration with Ford Motor Firm only two years after the company was founded.
It would be another seven years before Hyundai introduced another model, but that was because the firm aspired to build its automobile. The years in between were spent on research and development and assembling the right team of engineers and designers.
The Pony, South Korea's first automobile, was produced in 1975. A year later, it started exporting to other nations such as Ecuador, France, and Germany, establishing the groundwork for future expansion and brand recognition.
The 1980s were a pivotal decade for the automobile industry. It started selling the Pony to Canada in 1984, with its sights set on North America. A year later, in 1985, Hyundai reached a significant milestone by producing its one-millionth vehicle.
Hyundai started selling automobiles in the United States the following year, in 1986. The Hyundai Excel was the company's first front-wheel-drive vehicle. The Hyundai Excel line succeeded the Pony, a rear-wheel-drive vehicle. The firm gained attention after entering the American automobile market.
As an inventive and creative carmaker, Hyundai did not stop and pushed to set greater ambitions. With the advent of the successful Hyundai Sonata in the late 1980s, the business started to develop automobiles utilizing its technologies. It had built its four millionth vehicle by the early 1990s. It would subsequently build its proprietary gasoline engine and its own gearbox, consolidating its position in the automotive business.
What Makes a Reliable Brand?
The development and production of a vehicle are the two most critical structural foundations for reliability. When automakers invest time and money in creating a vehicle and its production line, the vehicle tends to endure longer. A car's lifetime and dependability will suffer due to hastily conceived, poorly built, and cheaply assembled materials.
There is also a work ethic variable that must be considered. In general, Honda and Toyota's reliability cultures represent that ideal and have retained each company's outstanding dependability in customers' minds for decades. Add to that longer-than-average warranties and excellent customer service, and it's easy to understand why these Japanese firms have maintained their solid positions for so long.
However, outside influences affect its durability once an automobile leaves the dealership.
What Impacts a Car's Reliability?
You are the brief answer. The lengthier answer is that a car's dependability and lifetime are closely linked to how you care for it, your maintenance plan, whether you drive conservatively or aggressively, and whether you reside in locations where harsh weather might impact the car's structure.
Preventive maintenance such as frequent oil changes, fluid flushes, tire rotation, fuel system cleaners, and keeping the outside and underbelly of your car clean will extend the life of your vehicle. Keeping it out of the harsh desert or tropical heat and away from the rust-inducing salted winter roads will also help it last longer.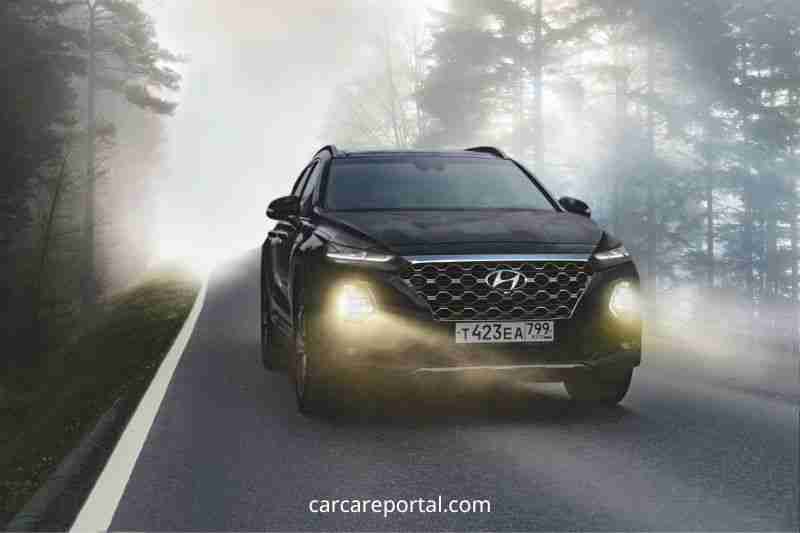 Are Hyundai Good Cars?
Various criteria are generally considered when assigning a dependability grade to an automobile model. These are some examples:
Industry standing: The brand's status in the automobile industry.
Coverage is determined by the many extended warranty plans, coverage periods, and additional services such as roadside assistance.
Cost: Companies with lower coverage costs often get a better grade here.
Professional automobile reviewers' views are also taken into account.
Customer service is determined by feedback, responsiveness, and helpfulness evaluations.
The Consumer Reports surveys collected information on any car issues that members regarded substantial in the previous 12 months due to expense, failure, safety, or downtime in any of 17 concern regions.
Minor and significant engine and gearbox troubles, electrical system, temperature system, suspension, exhaust, brakes, paint and trim, and in-car electronics are among the problematic areas.
According to Consumer Reports, Hyundai vehicles are "excellent all-around performance, with straightforward controls, remarkable fit and finish, and useful amenities." The company is well-known for making vehicles with powerful engines, stylish interiors, and a plethora of standard amenities for the price. Numerous Hyundai cars are on Consumer Reports' "recommended" list, owing to high ratings for dependability, customer satisfaction, safety features, and road test results.
RepairPal gives Hyundai high marks for dependability. RepairPal provides peace of mind to automobile owners by providing accessible, bespoke repair estimates, car overviews, and referrals to nearby, fair car repair businesses.
The Hyundai has a RepairPal dependability rating of 4.0 out of 5.0, placing it fourth out of 32 automobile manufacturers. This grade is based on an average of 345 different models.
A Hyundai's average yearly repair cost is $468, while the overall annual repair cost is $652. This covers both planned and unscheduled maintenance.
Which Hyundai Models Are the Most Reliable?
We've driven almost every model in Hyundai's ever-expanding portfolio here at The Drive. We've also had some negative encounters with previous Hyundai models. Here's a summary of the most dependable Hyundai vehicles throughout the last decade.
1. Hyundai Elantra
The Hyundai Elantra is one of the brand's most economical models. The Elantra, which starts at $19,300, was built for a market that wants a cheap vehicle but still wants creature amenities like CarPlay, high gas efficiency, active safety and driving assistance, and capacity for five.
JD Power has consistently awarded Elantra four out of five ratings for dependability. RepairPal scored it a 4.5 out of 5 for dependability, and the average yearly repair expense is $452, ranking Elantra seventh out of 36 competitive small vehicles.
2. Hyundai Sonata
Hyundai's Sonata is still one of the most excellent mid-sized sedans on the market, as recognized by the world's media. Hyundai's Sonata sedan, like the Elantra, has received an above-average dependability rating from JD Power.
Like the rest of Hyundai's portfolio, the Sonata comes with a terrific five-year/60,000-mile standard warranty and a 10-year/100,000-mile powertrain guarantee.
3. Hyundai Santa Fe Sport
Santa Fe, as one of Hyundai's best-selling models, is also one of the most reliable crossovers, according to RepairPal. Santa Fe ranks second out of 26 mid-sized crossovers, with a rating of four out of five. In recent years, the NHTSA and CarComplaints have received nearly no complaints about Santa Fe.
4. Hyundai Kona
The Hyundai Kona ranked seventh on Consumer Reports' ranking of the most dependable vehicles for the 2021 model year.
The Kona has a smooth ride, an upmarket interior, and plenty of head and legroom, particularly in the front seat. This subcompact SUV is rounded off with a pleasant ride, simple features, and decent gas efficiency.
5. Hyundai Tucson
Despite its average fuel efficiency in the small SUV class, the Hyundai Tuscon is an excellent pick because of its balanced ride, spacious luggage capacity, and high expected dependability score.
According to US News & World Report, the Tuscon has one of the most pleasant rides in its congested class. It has a lower starting price than many rivals, making it a smart choice if you want an SUV but is on a limited budget.
Reasons Why Hyundai Is Doing Better Than Honda
1. Hyundai pricing is hard to beat
Regarding cost, Hyundai has the upper hand over Honda in practically every area. Consider the popular small automobile segment. The 2020 Honda Civic is priced between $19,850 and $28,950, according to US News & World Report. According to US News and World Report, the 2020 Hyundai Elantra has a reduced price range of $19,300 – $24,150.
The situation is the same in the small SUV category. The 2020 Hyundai Tucson ranges in price from $23,550 to $33,300. The 2020 Honda CR-V is expected to cost between $25,050 and $33,300. At the same time, none of these distinctions is absurd; every dollar matters when purchasing a new vehicle or SUV. Hyundai outperforms Honda in terms of pricing.
2. Reliability triumphs once again over Honda
According to US News and World Report, Hyundai also wins this award. While Honda is hardly an untrustworthy brand, it falls short of Hyundai regarding dependability. According to US News statistics for 2020, none of Hyundai's cars earned less than 3.5 out of 5 for anticipated dependability. For Honda's older model, dependability may be the deciding factor. However, when it comes to new cars and SUVs, Hyundai gets the top spot.
Especially when you consider Hyundai's unrivaled warranty, a guarantee that has earned the title of "America's Best Warranty," the dependability of a new vehicle or SUV undoubtedly climbs the ladder. Hyundai's new vehicle value adds leverage in dependability with a basic bumper-to-bumper warranty that covers 5 years/60,000 miles and a powertrain guarantee that spans 10 years/100,000 miles.
3. Safety is a close decision, but it is significant.
According to US News & World Report, if you're looking for a new vehicle or SUV, both Honda and Hyundai have a solid range. US News, on the other hand, favors Hyundai in this case. US News calculates its rankings by combining the safety ratings of the National Highway Traffic Safety Administration and the International Institute for Highway Safety.
The Hyundai Sonata and the Hyundai Ioniq get a perfect 10 for safety. The Accent and Elantra get the lowest ratings in the Hyundai range for 2020, with 9.2. Every other Hyundai model gets a 9.5 or better.
FAQs
1. Is Hyundai better than Honda?
Honda may be the superior brand overall. It all depends on your priorities. If you're searching for a brand with reasonable costs, excellent new vehicle dependability, and high safety ratings, you should undoubtedly test drive several Hyundai cars. Both are excellent automobile brands in general. Personal preference will eventually determine the option.
2. Why are used Hyundais so inexpensive?
Used Hyundais are inexpensive since the business provides several incentives for new vehicles. Every year, affordable leasing arrangements drive more consumers to purchase newer vehicles, increasing the number of used automobiles on the market.
Besides more consumers switching to new automobiles, Hyundai's reputation may also be blamed. Previously, the brand's automobiles were not regarded favorably in terms of quality. They have worked hard in recent years to rebuild that image, but the task is not yet finished.
Many people's initial pick will not be a new Hyundai automobile. A used Hyundai is almost certainly lower on the preference scale. Thus the price given for a used car will reflect its demand.
However, as seen above, modern Hyundai automobiles may compete with more popular manufacturers. If you buy a used version of one, the pricing will be close to the typical market range for automobiles from the same year.
If you discover an absurdly low-priced Hyundai, it's either too old or has serious flaws that will cost you extra money.
3. Are Hyundais Good Used Cars?
Used Hyundai vehicles are an excellent investment. They are often less expensive when compared to brands of various models, and many used Hyundais have little mileage. This is owing to the company's aggressiveness with new model discounts and its warranty policy, which often exceeds industry norms.
When past owners are motivated to keep upgrading every year or return the car to the shop for minor issues, you can expect to discover many fantastic offers on used Hyundai vehicles.
When purchasing used Hyundai vehicles, however, you should proceed with care. The automobile, like other brands, is only as good as its previous owner. Even at the relatively low costs you're likely to spend, the danger of disappointment rises when you acquire an automobile with several owners.
Similarly, a few Hyundai vehicles have previously experienced flaws that resulted in recalls. This isn't surprising given that other firms have also had to recall models. However, it is preferable to avoid spending money on a secondhand automobile needing repeated visits to the dealership.
Last Words
As a vehicle manufacturer, Hyundai has gone a long way. The vehicles are as dependable as other prominent brands, although they are often priced significantly cheaper. It's no wonder that they're towards the top of the majority of "value purchase" lists (or very close).
If you buy a new Hyundai, you will get exceptional value. Examine the popular models to determine which one is ideal for you.
Read also: