Can Check Engine Light Turn Itself Off? If Not, Why? Find Out Here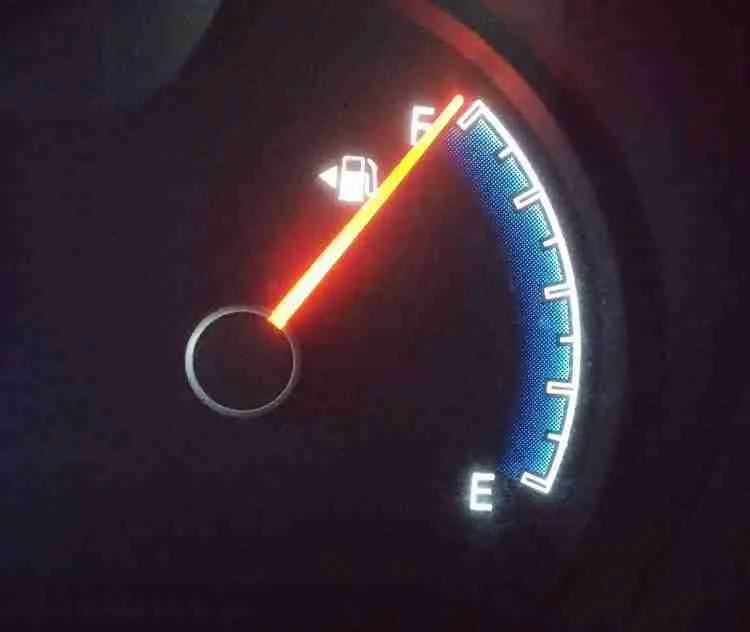 The check engine light is a very useful feature because it keeps you on your feet. You're informed as soon as there is a problem and can react immediately. This often protects your car from long term damage. 
However, sometimes the check engine light turns off by itself without you having to do anything. This does happen but it by no means is an indicator of the problem being solved. In fact, it just means your car passed some internally regulated tests. But we'll talk more about that later on. 
Alors, le voyant du moteur peut-il s'éteindre de lui-même ? Oui, c'est tout à fait possible. Si possible, vous devriez toujours visiter un mécanicien ou vérifier le code lumineux et essayer de comprendre pourquoi il s'est allumé en premier lieu. 
Pourquoi le témoin Check Engine s'allume-t-il ?
Pour comprendre pourquoi le voyant du moteur de contrôle peut s'éteindre, vous devez savoir pourquoi il s'allume en premier lieu.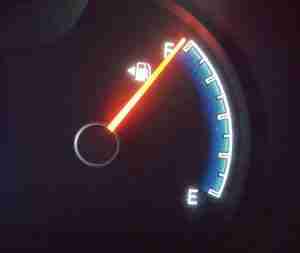 Votre voiture effectue toujours des tests sur elle-même. Ceux-ci incluent à la fois des moniteurs continus et non continus. Le premier comprend des éléments tels que le calage du moteur et les ratés d'allumage, tandis que le dernier comprend des éléments tels que le rapport air-carburant et le système EVAP. 
The check engine light turns on if your car fails any two tests in a row. This is why you've probably heard mechanics or car fans talk about 'two trip monitors' when discussing this light. 
Pourquoi le voyant Check Engine s'éteint-il tout seul ?
Après avoir échoué à deux tests, la voiture continue d'effectuer des tests. Si le voyant s'éteint, cela signifie qu'à un moment donné, la voiture a réussi les tests qu'elle avait précédemment échoués trois fois. Bien que cela puisse signifier que la voiture va bien, vous devriez toujours consulter un mécanicien. 
Il est toujours préférable de savoir ce qui s'est mal passé. Même s'il s'agissait d'un problème temporaire ou d'un problème, il est possible que ce soit le précurseur d'un problème beaucoup plus important. Ou peut-être était-ce un indicateur d'un problème ailleurs dans le moteur. Dans tous les cas, il vaut toujours mieux prévenir que guérir. 
Pendant un certain temps après que la lumière se soit éteinte, les techniciens peuvent voir quel test votre voiture a échoué et pourquoi la lumière était allumée. 
What If The Light Doesn't Turn Off By Itself?
If the light doesn't turn off, you need to investigate the root of the problem. Take a look at your transmission, engine, and generally just pay attention to the way your car is driving. Go to a mechanic if you can find a serious issue. 
However, if nothing seems to be wrong with these areas, your car probably failed a test involving a non-evasive sensor. Alternatively, there might be a mechanical failure. In such cases, it is okay to keep driving your car. You'll reach a mechanic without furthering the damage. 
La seule chose que vous ne devriez pas faire est d'ignorer la lumière. Cela est incroyablement dangereux non seulement pour votre voiture, mais aussi pour vous, tout le monde dans votre voiture et les personnes qui conduisent autour de vous.
Les cinq problèmes les plus courants qui déclenchent un voyant Check Engine
If you're choosing to self diagnose your car, this list will be helpful because it outlines the most common problems that turn a check engine light on. 
Défaillance du capteur d'oxygène
A car's oxygen sensor keeps track of the unburnt oxygen in its exhaust system. The information it collects is sent to the car's computer. There, the air and fuel sent to the cylinders is monitored. 
Your engine will continue working correctly even if this sensor isn't working properly. However, in the long term, it will affect your spark plugs and catalytic converter. Both will affect your car's performance. 
Bouchon de carburant desserré
A loose fuel cap is one of the most common reasons why the check engine light turns on. It is an integral part of any car's fuel delivery system since it stops the backflow of gasoline fumes. Moreover, it maintains your engine's pressure. 
If your check engine light turns on soon after you've filled your tank, you should stop at the side of a road and make sure the cap isn't loose. Sometimes people find that the cap isn't on their car at all and has fallen off. 
Either way, this problem is easy to fix and won't cost a lot. If this is the reason your light turned on, it won't turn off until you fix the issue.
Défaillance du convertisseur catalytique
Le pot catalytique transforme le monoxyde de carbone en dioxyde de carbone et rend votre voiture plus écologique. Il est facile à réparer et peut être remplacé sans trop de tracas. 
Even if this isn't the problem you are dealing with, you should take certains steps to prevent it from ever happening. For instance, change your oil and be on the lookout for strange sounds or fumes coming out from the converter. 
Problèmes de bougies d'allumage
A malfunctioning coil always triggers the check engine light. You should know that cars that burn diesel don't have coils. So if you own a vehicle like that, this isn't an issue you need to be worried about. 
Vous pouvez changer vos propres bougies. Le processus est assez simple, cependant, vous pouvez vous rendre chez un mécanicien si vous le souhaitez. 
Défaillance du capteur de débit d'air massique
The mass airflow sensor or the MAF takes note of how much air is going into the engine. It's a crucial feature for people who travel through changing altitudes. 
It's very easy to figure out if you're dealing with an MAF failure. The throttle pedal will suddenly change positions, you'll have trouble starting your car, and you'll notice a rough idle. 
Emballer 
The check engine light can protect your car from a lot of damage and you from a lot of expenses. Sometimes it can turn off by itself but you shouldn't ignore it in the hopes that it will do so. 
Dès que vous remarquez qu'il s'est allumé, arrêtez de conduire, examinez votre voiture et, s'il n'y a pas de problèmes évidents, rendez-vous chez un mécanicien. Sinon, appelez-en un à votre emplacement. Être prudent!