Meilleur détecteur de radar pour motos 2020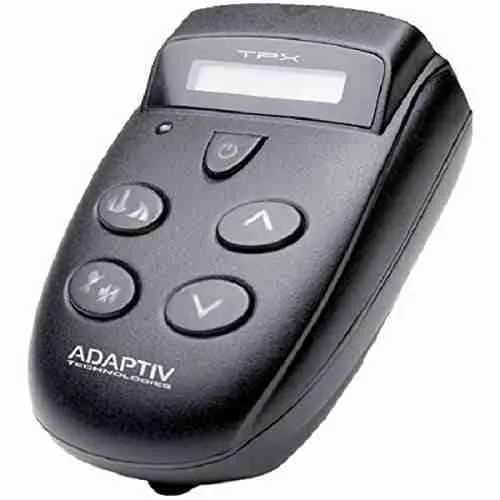 If you're a motorcycle enthusiast, you probably know what a radar detector is. You've seen them in cars, and maybe you've heard the rumors of getting an automatic ticket if a cop spots a detector when they pull you over. This guide will help you stay one step ahead of ol' Johnny Law by answering popular questions about motorcycle radar detectors and showing you how to install one on your bike.
Que peut faire un détecteur de radar de moto?
Un détecteur de radar de moto est un appareil qui vous indique si les forces de l'ordre utilisent un radar, et parfois un laser, n'importe où près de chez vous. Cela vous laisse souvent le temps de ralentir avant que le flic ne vous voie. Un tel appareil sera rentabilisé la première fois que vous l'utiliserez!
Where radars cast a wide net to find speeders, lasers have a very narrow focus. It's hard to detect a laser without getting hit by it, and then it's already too late. Apps like Waze can warn you about laser speed traps reported by others, and sometimes officers will fire their laser toward the top of a hill or around a corner. You won't have a lot of warning in those cases, but you'll have some.
Les principales fonctions d'un détecteur radar de moto moderne comprennent:
Détection de fréquence X, K, KA et KU (bandes RADAR)
Détection de bande optique (bande LIDAR) (lasers)
Un système audio pour les alertes
Un affichage visuel des alertes
Some things to watch for when you're shopping include:
Détection radar ET laser
Étanchéité
Portée de détection
Résistance au choc
Petit facteur de forme
Sont détecteurs de radar même légaux aux Etats-Unis?
Check your state's laws to be sure, but the only places in the United States with laws against radar detectors as of this writing are Virginia and Washington, D.C. California and Minnesota have laws against items affixed to your windshield which could technically be applied to detectors, so watch out there. US federal law prohibits use of radar detectors in commercial vehicles.
Radar brouilleurs, on the other hand, are very illegal as per federal law. A jammer attempts to scramble the signal, causing an officer's radar system to malfunction or display an error code when you pass by. For some reason laser jammers are only illegal in the following states: CA, CO, IL, MN, SC, OK, TN, TX, UT, and VA. The charge for having an illegal jammer? Entrave à la justice. Yeah, don't chance it.
En bref, les détecteurs de radar sont 100% légal unless you live in DC or Virginia, so forget all those rumors and arm yourself with knowledge in the form of a motorcycle radar detector. Just remember, if a cop sees a detector when he pulls you over, especially if you conveniently slowed down right as he saw you, you won't get off easy.
Why don't I just hide my detector when I get pulled over?
That's easy enough in a car; even then, you run the risk of the officer seeing you do it. On a motorcycle you're out in the open, so good luck stashing that detector without the officer seeing it happen. And if you throw it into the grass they'll probably think it's drugs, so try not to do that.
Comment alimenter un détecteur de radar sur mon vélo?
Don't forget to wire a source d'énergie pour faire fonctionner le détecteur. Tous les détecteurs de radar de moto devront être branchés, certains à l'alimentation USB et d'autres à un adaptateur de cigarette, alors assurez-vous que votre vélo dispose d'un moyen d'alimenter le détecteur avant d'en commander un!
Utiliser un Harnais de borne d'appel d'offres de batterie pour retirer une source d'alimentation à fusible de la batterie, puis associez-la à un Adaptateur USB ou adaptateur de cigarette to plug your device in at a moment's notice. Mount those items anywhere you want but shield them from the elements as much as possible.
Comment installer un détecteur de radar sur ma moto?
The detector can't detect what it doesn't see. The critical thing is to get the detector high enough that the bike and your body don't block the path of incoming signals.
There are a variety of ways to affix a motorcycle radar detector to your bike. Something NOT to do is use a suction cup mount, duct tape, zip ties, or some other crafty mounting method. It's going to fall off, it's just a matter of when.
As for mounts that don't involve zip ties and duct tape, check out these Amazon specials that include free shipping for Prime members.
Support de détecteur de radar de moto RAM Power Plate III
C'est la méthode préférée pour monter un détecteur sur votre vélo. Il se fixe à vos barres à l'aide du système de joint à rotule RAM standard de l'industrie, de sorte que vous pouvez facilement remplacer des pièces si quelque chose manque. Il comprend un support de montage sur barre, un bras d'extension pivotant et un plateau avec des aimants de terres rares intégrés. Collez la plaque d'acier incluse à l'arrière de votre détecteur et laissez les aimants faire le reste.
This mount accommodates handlebars from 0.5" to 1.25" in diameter, so it will fit pretty much any bar you're going to find.
Les inconvénients: Not all bikes will have enough room for this mount. Don't use this mount with devices that have internal hard drives.
Support de contrôle horizontal Adaptiv Technologies
This mount can be installed just about anywhere on your bike, from your handlebars to your front subframe. If you don't want to drill holes in your precious ride, that's okay. Just find two pinch bolts on your bike that are between 26mm and 34mm apart, like the ones on your triple trees, and this mount will bolt right up.
Votre détecteur se fixe ensuite à la plate-forme supérieure qui est articulée sur des rotules doubles, de sorte qu'il peut être dirigé vers l'avant ou vers l'arrière selon les besoins. Ce support dispose d'un amortissement des vibrations pour réduire les problèmes et les dommages au détecteur de radar de votre moto, et il peut également être utilisé avec une variété d'autres appareils.
Les inconvénients: It's a costly way to go, but it will get the job done. It may be difficult to install on some bikes.
Support de potence Adaptiv Technologies
This is a more conventional way to mount your motorcycle radar detector. This mount attaches to the top nut on your triple tree, and it's designed to fit the most standard size found on modern steering stems: 28mm. Like the other mount, it can be used for a variety of devices. That's cool.
Les inconvénients: For other nut sizes, you'll need one of the other versions Adaptiv offers on their Amazon store.
Pourquoi ne pas simplement utiliser un détecteur de radar de voiture?
Feel free to use any good ol' radar detector designed for a car, but it won't last.
Motorcycle radar detectors are specifically designed to withstand the elements in ways that others aren't. It will take you a lot more time and effort to make a car radar detector work on a motorcycle. You will have to take extensive measures to ensure it never gets wet and doesn't vibrate itself to pieces.
Not only that, but many automotive radar detectors are much larger than ones for motorcycles. That means they're harder to mount and harder to carry inside so they don't get stolen. Motorcycle radar detectors are tiny by comparison, so you can slip them in your pocket when you park your bike.
Motorcycle radar detectors are also designed for ease of use. They have big buttons that are easy to hit when you're on a vehicle that requires constant use of your hands. Especially if you're wearing thick gloves, a car radar detector would be nearly impossible to use accurately and easily at speed.
If you only ride on nice days, you could probably get away with using the detector from your car. If you plan on doing that on a regular basis, it's best to get one that's designed with a motorcycle in mind.
Quels sont les meilleurs détecteurs de radar de moto?
Now that you know the laws and technology surrounding detectors, as well as how to mount one to your bike, it's time to make an educated decision. Don't worry about driving down to that big-box store where the cool kids hang out: these motorcycle radar detectors are available today with free shipping for Amazon Prime members. As usual, we're going to start with one you shouldn't acheter.
Détecteur de radar de moto sans fil Rocky Mountain Radar Moto-Raptor
Ouf, c'était une bouchée. Ce détecteur a fière allure sur papier: installation facile avec tous les accessoires inclus, une clé de contrôle sans fil qui peut être montée n'importe où et une petite unité de détection étanche avec une prise pour les avertissements audio et un écran pour les images. Pas mal non? Faux.
With 13 customer reviews at the time of this writing, over half of them have carried 1-star ratings. "Unit defective" shows up a lot more often than it should, with people describing this $200+ motorcycle radar detector as junk, garbage, and flimsy – their words, not ours. Multiple buyers say the repair facility is aware of how terrible these things are. To boot, many of the positive reviews were obviously bought and paid for.
In the words of Dave F., "don't bother!"
Avantages:
Petite taille
Résistant aux intempéries et aux chocs
Les inconvénients:
Problèmes de qualité
Avis négatifs
Détecteur de radar moto Adaptiv Technologies TPX 2.0
If you read the earlier sections, you'll notice that Adaptiv has made a name for itself on all sides of the motorcycle radar detector world.
This is the older 2.0 version of their TPX detector, which is why it's $100 cheaper than the 3.0 at the time of this writing. It detects all radar and laser frequencies, has a clear backlit screen for easy reading at a glance, and has big backlit buttons that are easy to press through your gloves.
It's water and shock resistant, and its small size makes it extremely easy to mount on a bike. One customer uploaded a video of this detector saving him from a ticket the very first time he rode with it. Talk about a return on your investment!
TPX propose une large gamme d'accessoires, notamment des supports, des casques et des systèmes d'alerte auxiliaires qui peuvent essentiellement vous entourer d'alertes lorsque cela se déclenche. Leur Alerte visuelle système est en fait assez utile. Il vous donne 3 LED ultra-lumineuses qui visent directement votre tête, et elles clignotent lorsque le détecteur de radar Adaptiv est activé. Ils attireront certainement votre attention et, au moment d'écrire ces lignes, ils coûtent moins de $50, c'est donc un accessoire que vous feriez mieux d'acheter.
Avantages:
Petite taille
Résistant aux intempéries et aux chocs
Le module complémentaire Visual Alert est génial
Plusieurs modes utilisateur
Détection laser et radar
Les inconvénients:
Détecteur de radar moto Adaptiv Technologies TPX 3.0
At the time of this writing, the newest version of Adaptiv's TPX line of detectors is the 3.0. It costs a full $100 more than the 2.0, and that's because it carries improvements over nearly every feature of the earlier model. It can detect radar in a full 360 degrees around your bike. And instead of needing the extra Visual Alert system, this detector has a built-in auxiliary light for alerting you in a hurry.
At the push of a button, the GPX 3.0 can store the GPS waypoints of red-light cameras and speed cameras. You can update the onboard library of known waypoints through their central system, free of charge. You can also disable this motorcycle radar detector without turning it completely off, so if you suddenly feel the need for speed you're only seconds away from having your defenses up.
It still has the oversized backlit buttons for easy operation through gloves. It's still tiny, weatherproof, and shockproof. There's even this version internationale qui est préchargé avec des points de cheminement GPS pour les caméras fixes et les détecteurs en Europe, en Australie et en Nouvelle-Zélande.
Adaptiv states this is "The most advanced radar and laser detection system available for motorcycle use," and they're not wrong.
Une fois que vous avez dépensé de l'argent supplémentaire sur la LED auxiliaire pour le modèle 2.0, vous pouvez à peu près vous acheter le 3.0. Alors qu'est-ce que ce sera?
Avantages:
Petite taille
Résistant aux intempéries et aux chocs
Intégré Voyant d'avertissement LED
Marquage GPS pour les caméras
Plusieurs modes utilisateur
Protection à 360 degrés
Détecte le laser et le radar
Les inconvénients:
Lequel devrais-je acheter?
Congratulations! You've learned everything there is to know about motorcycle radar detectors, what they do, how to mount them, and whether they're legal in your state. Use your newfound knowledge to beat Johnny Law at his own game, and save yourself the time, money, and hassle of getting pulled over.
Don't buy the Montagne Rocheuse detector for any reason. Just don't.
Si vous souhaitez économiser quelques dollars au détriment des points de cheminement GPS, achetez le Adaptiv TPX 2.0.
Complétez le 2.0 avec une LED Système d'alerte visuelle pour maximiser votre investissement.
Si votre objectif est d'avoir le plus récent et le meilleur détecteur de radar de moto, achetez le Adaptiv TPX 3.0.