Les intérieurs Jeep sont-ils étanches?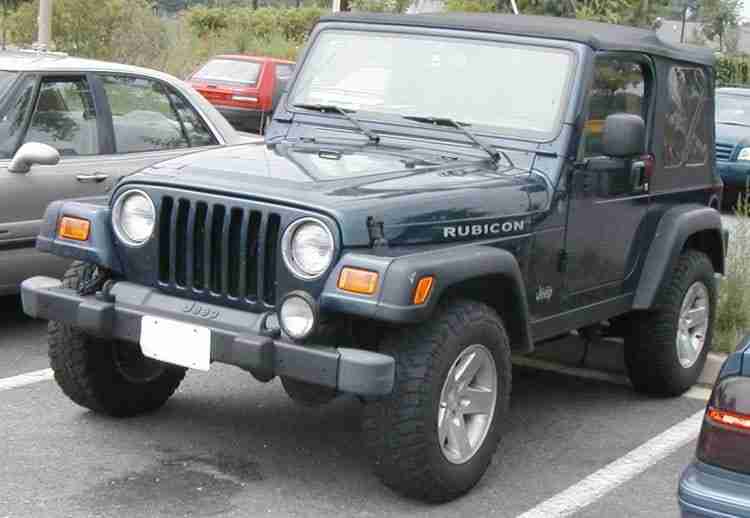 Les jeeps sont le véhicule typique passe-partout et à tout faire. Ils sont commercialisés comme un véhicule pour les personnes qui aiment les aventures, et les propriétaires de Jeep sont généralement le genre de personnes qui aiment conduire leur voiture avec le toit abaissé autant que possible afin de pouvoir profiter de ce que la nature a à offrir. Il s'ensuit donc naturellement qu'ils poseraient des questions sur l'étanchéité de l'intérieur de leurs véhicules. Si vous souhaitez en savoir plus sur la façon dont les Jeeps peuvent gérer un peu de pluie, continuez à lire cet article.
Imperméable contre résistant à l'eau
To be clear, there is a fine line between being waterproof and water-resistant. Waterproof means that something is entirely impervious to water. You could drop the product in a lake, and it wouldn't cause any problems. Water-resistant means that the product can resist water somewhat, but not entirely—a little rain or a splash from a puddle won't cause any issues.
Jeep interiors are water-resistant, which means it's okay if you get caught in a little bit of rain. However, it's best that you check your weather forecast before you drive with the top down on your Jeep. It's best to avoid any heavy rainstorms, but a light sprinkling of rain shouldn't be a problem for your Jeep.
The great thing about Jeeps is that if you have a soft-top, it's effortless to take it up and down, so if you get caught out in the rain, you can easily put your top back up to prevent any issues happening in the interior of the vehicle.
Accessoires
Tous les accessoires Jeep sont spécialement conçus pour un conducteur de plein air. Le tableau de bord, la console, la radio et les autres accessoires sont conçus pour résister à un peu d'humidité. Encore une fois, n'oubliez pas la distinction ici entre résistant à l'eau et imperméable. Les accessoires ne sont pas étanches. Ils sont résistants à l'eau, alors gardez à l'esprit qu'ils ne sont pas entièrement invulnérables à l'eau. Assurez-vous simplement d'utiliser un peu de bon sens ici. Un peu de pluie devrait suffire, mais passer par un lave-auto avec le toit abaissé sur votre Jeep ne l'est pas.
While the radio won't be too much of an issue if it gets wet, some mechanical issues can arise with different parts of the Jeep if they get wet. The clock spring in the steering wheel is definitely not meant to be submerged in water, and if it gets ruined from moisture, it can lead to other problems. It's best to be safe with this and pay attention to your weather forecast and take measures to protect your Jeep's interior if rain is on the way.
Que pouvez-vous faire si votre radio Jeep est mouillée ?
If your Jeep radio gets wet from rain, you can use a towel or cloth to dry your radio. Rainwater won't be too much of an issue for Jeep accessories because they are designed to withstand a little moisture. That being said, it's still a good idea to get them dried off as best as you can with a towel and let them air dry to get rid of all moisture to help prevent any issues and extend the life of your vehicle. If it stops raining, you can drive around with the top down, and the wind from the speed of your car can help dry out the interior as well.
Sièges et Tapis
The seats and carpet inside Jeeps are water-resistant. They are designed to get wet and not cause a lot of issues. However, this doesn't mean that you should leave your vehicle out in the rain for prolonged periods of time. An excellent purchase for your Jeep's seats would be some moisture-wicking seat covers. There are plenty of options available online and at automotive stores. Seat covers are an excellent investment for any vehicle because they will help prevent any wear and tear on your vehicle's seat from moisture or any spills, stains, and tears. Spending a little extra money on accessories to help protect your vehicle's interior can help to keep it looking nice for the long-term. Another useful accessory to purchase would be a Jeep cover that you can quickly roll over the cage and windshield to prevent any moisture from getting in.
There is also something called a bikini top that you can buy for your Jeep. This covers the roof of your Jeep but leaves the windows and sides open so you can still enjoy the fresh air. This won't prevent all moisture from coming in, but it will help quite a bit. They are also a popular thing to use during the summer because it helps keep passengers cool from the sun while also offering some outdoor exposure.
If your carpet gets a lot of moisture on it, it's important to pull them out and hang them up to dry and soak up any water pooling on the floorboard with a towel. If moisture hangs around too long, it can breed bacteria, mildew, and mold, which is hard to get rid of and can lead to some undesirable smells in your vehicle. It's best to do what you can to prevent this problem. If there is a lot of water on the floor of your Jeep, most Jeeps come with plugs that can be pulled out to drain the water out. And if this is an issue, air drying can go along way. Letting your Jeep sit in the open air to dry can help quickly dry out your seats and the rest of your interior.
Conclusion
Overall, Jeeps are a great vehicle to drive in all weather conditions. Keep in mind that it's okay to get a little moisture in your Jeep, but it's also important to use some common sense preparation and check the weather forecast in your area before deciding to drive with the top down on your Jeep. This will help to protect the interior and extend the life of your vehicle.