How to Get Bugs off Car with Dryer Sheets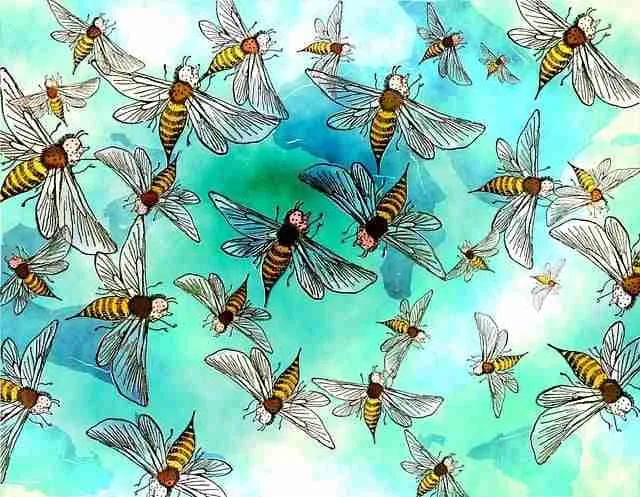 Automobile owners have to face different challenges in different seasons. During the winter, driving on ice is the main challenge. And summer comes with a different challenge: bug corpses on your vehicle. There are a few ways to get rid of this problem and all of them work in varying degrees. In this post, we will show you how to get bugs off car with dryer sheets. 
Is there a bug season?
The bug challenge intensifies typically in late summer. In humid areas, this problem becomes almost unavoidable. The swarms of bugs are made up of flying ants and love bugs. But when we talk about bugs we usually refer to love bugs.
These species are not harmful, but they can irritate you. However, before going to the ground, termites also swarm. So you should learn to identify flying ants, love bugs and termites. But that is not necessary. Removing bugs from your car is what matters. 
Why do these insects swarm? They swarm to participate in their mid-air mating dance. So when you drive through a swarm, you in fact put a big damper! You kill some of them, and injure others.
You are lucky if you can avoid these swarms. In early evenings, they are very active. You may not be able to avoid them altogether during that time. They are almost inevitable. What you can do is to keep your car clean.
Preparation for bug season
There are a few things you can do to prepare your car for the bug season. At the beginning of the hot season, apply some coats of wax on your car. Another way to reduce the intensity of the problem is to rub some petroleum jelly on your car. 
This is not to get rid of the bags, really. But it will make it easier for you to wash the car later. Spraying some RainX on your windshield is another effective defense against bugs. This is a good alternative if you do not want to use petroleum jelly. 
Putting front-end covers on your car's front bumpers is another defense mechanism. This is a better way to scrap the bugs off. However, there is a disadvantage of using front-end covers. Small rocks can get stuck to the covers and damage your car's paint. 
In this post, we are going to discuss how to get bugs off car with dryer sheets. But this little introduction might help you prepare your car so that you do not have to face the problem in the first place. 
Using dryer sheets on your vehicle
To remove dead bugs, you can rub damp dryer sheets on your car. This is an effective way to remove love bugs. But it is good to know how dryer sheets work. Dryer sheets contain chemicals that dissolve your car's finish. 
This option is better than scrubbing, because, unlike scrubbing, it does not scratch your car. But to protect your car from bugs and grime, you will have to reapply wax.
There should be some distance between the dryer sheets and your detailing clothes.
Dryer sheets can definitely help you remove bugs from your car, but you must know how to use them in the right way. Now we will discuss how to get bugs off car with dryer sheets. 
How to get bugs off car with dryer sheets
You can not completely remove love bug remnants from your car with just a car washing fluid. Dryer sheets can save you from this disappointment. Yes, dryer sheets can be used to wash away these pesky insects. Dryer sheets are made of polyester fibers, and they can be used to remove stuck-up, dead bugs.
However, there are some things to consider when rubbing drier sheets on your car. You can just rub dryer sheets to remove stuck-up bugs, but there is a better way to use them. You should not rub them haphazardly.
You need some water, a spray bottle, and some dryer sheets.
Here are the steps to follow:
Pour some water in a spray bottle.

Roll up a drier sheet and put it inside the bottle.

Soak up the dryer sheets in the water by shaking the bottle.

Find areas with bugs and spray on those areas.

To remove the bugs, use another dryer sheet.

If necessary, repeat the process.
Before you remove the dried, stuck-up bugs, you have to make sure that they are completely wet. To remove them easily, you must loosen them. If you are directly using the dryer sheets to wipe the car, do not press too hard. Too much pressure can result in scratches.
If necessary, change sheets frequently and keep scrubbing. If you are using a liquid, make sure it covers all the bugs. Before you start scrubbing, let it sit for a few minutes. When scrubbing, use circular motions. To see your progress, rinse the surface frequently.
Apply a protectant

 
Before you learn how to get bugs off car with dryer sheets, you should learn about some protective measures. By applying a protectant, you can make sure that love bugs will not stick to your car again. For the mirrors, windshield and bumper, use a heavy coat of wax. If you use pure carnauba wax, do not let it sit for more than 10 minutes.
A heavy layer of wax should be used on the front of your car. You can apply the wax more than once if you wish. Use RainX to coat the problem areas. RainX can effectively keep the bugs away. A nonstick cooking spray will also do the trick.
Additional tips
There are some other ways to remove dead bugs from your car and they work in varying degrees. Now we are going to show you a couple of other ways to remove bugs from your car.
Using a bug remover is by far the best way to get the job done. There are a few brands on the market, and you should make an informed decision when choosing a brand. WD-40 is a bug remover that does a good job. 
You can also use bug sponges to remove bug splats. These sponges are designed exactly for this job. If you want to learn how to get bugs off car with dryer sheets, you should also learn about the other ways to remove bugs from your car.
Directly removing bug splats is another great thing to do. Do not delay if you notice bug splats on your car. Choose a good cleaning product and dive into action. You can minimize damage to the paint if you remove the dead bugs as quickly as possible. 
To do it, you need a spray bottle, a microfiber towel, a bucket, a hose and a bug remover. Take a cleaning product and dampen a towel with it.  Find the affected area and lay the towel over the area. Then take bug sponges or microfiber cloth and wipe away the bug splats. 
You may find it hard to remove some bug splats. In such a case, you will have to apply more cleaning product. Once you have removed the dead bugs from your car, you have to wash the car. Make sure there is no residue left on the car. Use a clean towel to wash your car. 
Keeping your car clean is something you need to do on a regular basis. This is not a one-time thing. Bugs are inevitable during the summer, but the cleanliness of your car is up to you.