Ma voiture a-t-elle une clé à transpondeur?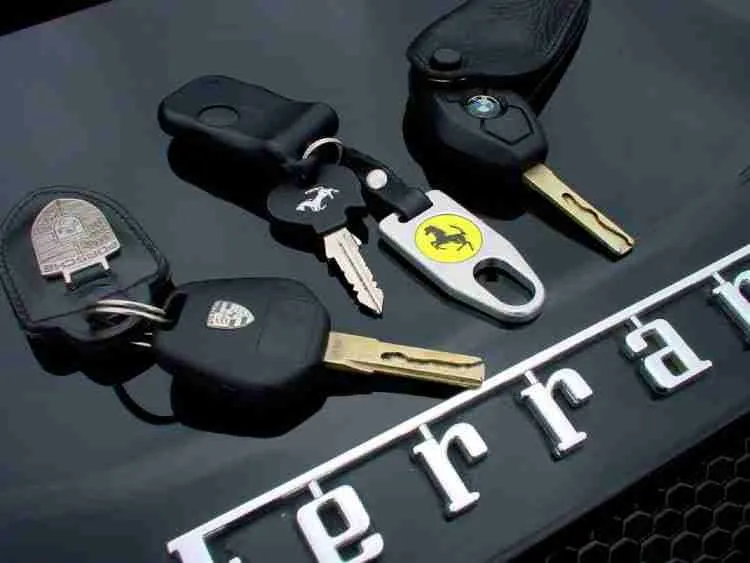 These days almost every vehicle comes with a transponder system which instantaneously answers the question in the title. Nevertheless, there is always the chance to see a transponder system in a vehicle in which you didn't expect it or even not see it in a vehicle in which you thought it would. So how can you tell whether your car or the key has such a system or not? The following sections shall be all about figuring out the answer to that question precisely.
Ford and it's early vehicles
We shall kick off with a little history about the transponder technology and why much of our focus shall revolve around Ford vehicles and keys. That's because Ford was the first automotive company to make use of the transponder technology in their vehicles. The early vehicle fleet of Ford, mainly between 1996 to 1999, consisted of transponders as optional equipment and that too on a very limited number of models. From 2000 onwards, however, the in-home transponder system of Ford – PATS (Passive Anti Theft System) became standard and mandatory equipment on all their vehicles which is the reason why Ford has more vehicles with transponders on the road than any other manufacturer.
Le début de cette tendance ne concernait initialement que les véhicules particuliers et grand public. Mais avec le temps, même la plupart des camions et fourgonnettes de transport et de transport de la chaîne de montage de Ford sont désormais équipés de leur système de transpondeur exclusif.
This brief history only cements the chances that your Ford car key most certainly has a chip. But even still there's not 100% surety of that fact.
Comment savoir si une clé a une puce?
The best way to tell whether your vehicle key has a chip in it or not is to make use of the hit and trial method – you do one thing and if satisfactory results turn up then well and good. Otherwise, you just remove that possibility. In this case, you may do so by simply starting with a non-transponder key and see what happens! Mind you though that this method is bound to make things difficult if your vehicle does have a transponder system because if it unlocks with a non-chip key, you can easily conclude the absence of a transponder system. But if that doesn't happen, the on-board computer shall read it as a theft attempt and probably make your little experiment, something to take home as a lesson and also that your vehicle has a transponder system and needs a key with a chip to open it.
Il existe d'autres méthodes pour savoir si votre clé Ford contient une puce ou non, mais ces méthodes sont un peu lourdes et beaucoup moins amusantes que les expériences pratiques telles que la méthode précédente.
L'un de ces moyens consiste à consulter des références de véhicules gratuites de différents fabricants. Vous pouvez extraire ces références directement d'Internet ou de votre distributeur local. Cependant, les chances avec ces références sont toujours 50-50 car il n'est pas possible de couvrir tous les nouveaux véhicules et plus encore; pour couvrir tous les aspects desdits véhicules. Mais étant donné qu'ils sont gratuits, il ne peut certainement pas faire de mal de les essayer.
Si libre manuals were of no help, then you can also seek the help of magazines and manuals that you have to purchase. The chances of finding the answer to your question in such magazines is definitely more than finding it in the free ones mostly because if you are paying for something that has a free alternative, you obviously expect to find more quality in it and that's what these manuals do. Again, however, know that even such manuals are not cent percent accurate. Everyone is human, everyone has a limit, and in the process they can also miss out on some things or some information. If the free manuals have a 50% chance of success, then paid manuals give you almost 80% chance of finding what you're looking for.
Un moyen sûr d'obtenir les bonnes informations sur la clé de votre véhicule est de contacter directement le concessionnaire ou le vendeur par lequel vous êtes passé, car c'est leur travail quotidien. Ils sont autour des véhicules jour après jour et vous donneraient très certainement les bonnes informations sur la présence ou l'absence d'une puce dans votre clé.
We're not quite sure why you would want to take this step just for the sake of information or even si you would take this step. You can always contact a locksmith, give them the make and model of your car, and they should be able to tell you if your Ford has an electronic transponder system in place. You surely would have to pay them some amount for the same and that's the reason why taking this step would be illogical?
You can of course contact a locksmith if you lose your key and find yourself locked out of your vehicle and also if you don't have a duplicate key. But please don't go losing your key deliberately just to know if your vehicle comes equipped with a transponder system.
Informations diverses
Comme nous l'avons déjà dit et le soulignons à nouveau; si votre véhicule Ford est un modèle conçu après 2000, il existe deux scénarios:
Il s'agit d'un véhicule de tourisme ou grand public auquel cas sa clé est définitivement équipée d'une puce.
Il s'agit d'un véhicule plus gros tel qu'un camion ou une fourgonnette, auquel cas, les chances sont encore élevées d'avoir un système de transpondeur en place, bien que le scénario inverse soit également possible. La chance d'avoir une clé à puce pour ces véhicules est presque 75%.
Also, the thing with chip-based keys is that they are required for starting the car, but to unlock the car, some models also have a regular key. So don't go assuming that if your car is being unlocked by a standard key, it does not have a transponder system. Try firing the car up with it and then you'll know for sure.