Lucid vs Tesla Model S: The Most Basic Difference?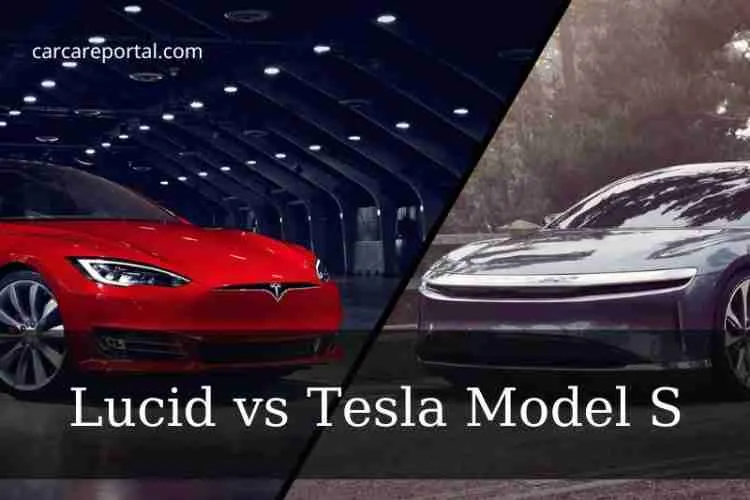 There are many differences between Lucid vs Tesla. Lucid is a luxury car company that focuses on environmentally-friendly vehicles.
On the other hand, Tesla is a more affordable car company that also offers eco-friendly options. Lucid vehicles are typically more expensive than Tesla vehicles.
Lucid also has a longer range of vehicles to choose from, while Tesla offers a smaller selection.
About Lucid
Lucid Motors began as, well, not Lucid Motors. In 2007, a group of entrepreneurs established Atieva. The California-based corporation concentrated on enhancing battery dependability, longevity, and performance for others than for themselves. Its early inventions made their way into forms of transportation such as buses, motorbikes, and vans.
However, the company's motivations shifted in 2016. Not only had the company's name been changed to Lucid Motors, but they had also shifted their goal to create an electric vehicle that was more than simply amazing as an electric car – they wanted to create an impressive automobile.
So, among other things, they gave it 1,111 horsepower. Lucid Motors currently sells just one vehicle, the Lucid Air, available in four trim levels, from lowest to most expensive: Pure, Touring, Grand Touring, and Dream Edition. On the other hand, Lucid Motors is working on Project Gravity, an SUV that will launch in 2024.
À propos de Tesla
On the other hand, Tesla began with the name Tesla Motors in honor of Nikola Tesla, who is recognized for his work in electric currents. A group of engineers formed Tesla to create an all-electric vehicle that defied expectations. Given that it was 2003, it was an audacious attempt.
However, Tesla released the Tesla Roadster five years later, which captivated the public's attention. It was a sports coupe with a chassis based on the Lotus Elise and all-electric propulsion.
Tesla's potential and popularity expanded tremendously after that, thanks partly to its now mainstream automobiles and partly to its new unconventional boss, Elon Musk.
Tesla currently offers four models: the Model S, Model 3, Model X, and Model Y (which, if you didn't already know, rhymes with S3XY).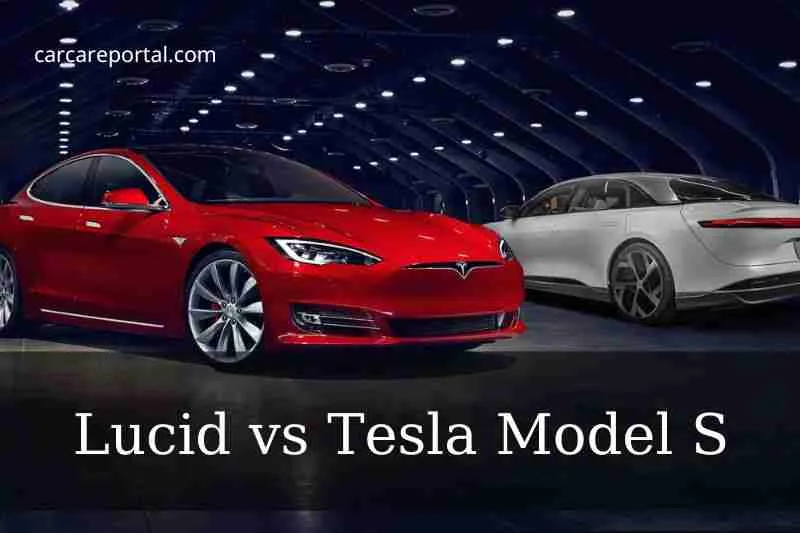 Lucid Air vs Tesla Model S
1. Charging
The all-new Lucid Air sedan is said to include a bi-directional charging technology, which is a more cost-effective charging approach and can also charge another vehicle.
Furthermore, Lucid asserts that the Air may be utilized as a temporary energy store to power the dwellings. The ability to charge one electric automobile from another electric car may be helpful in an emergency.
Tesla automobiles do not have bi-directional charging.
2. Charging Network
Lucid presently has no plans to build and manage its charging infrastructure, as Tesla has done with Superchargers, its in-house fast charging system that provides special charging rates.
Tesla has an extensive network of these. According to Lucid CEO Peter Rawlinson, the company does not want to bear the capital burden of a rapid charging network. Instead, Lucid relies on Electrify America, a Volkswagen-owned network of fast charging stations that are the most extensive open DC fast charging network in the US.
3. Range
The range has been identified as a significant attribute of an electric vehicle, especially when commuting long distances. The range is also one of the essential criteria for an electric vehicle's success.
According to the EPA, Lucid's top-of-the-line Air Dream Edition has a range of 520 miles on a full charge, topping the Tesla Model S Long Range by more than 100 miles. The range is so great that you may not need to use anything other than the home charging kit.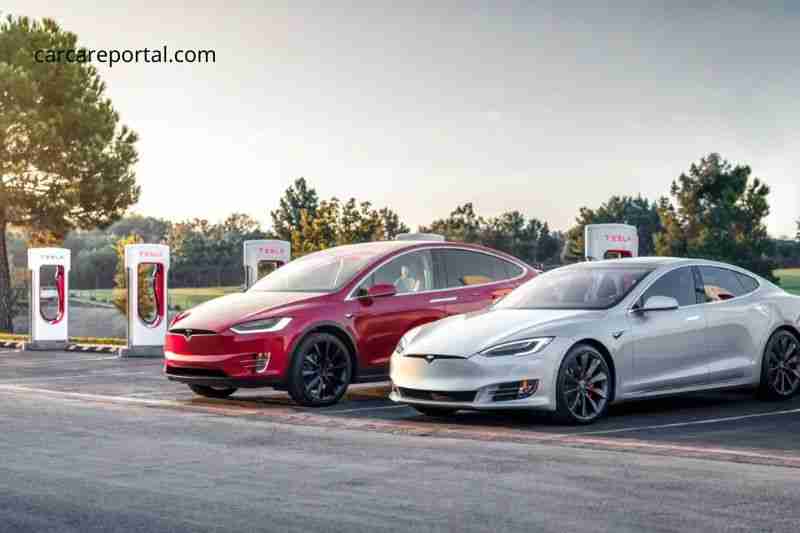 4. Performance
The Tesla Model S Plaid is the most potent vehicle Tesla has ever produced. The Plaid has a whopping 1,020 horsepower and accelerates from 0 to 60 miles per hour in less than 2 seconds, making it the fastest electric vehicle on the market.
The Lucid Air Dream Edition has 1,111 horsepower, somewhat more than the Tesla. However, the Lucid Air claims a somewhat slower 0-60 mph time of 2.5 seconds. The Tesla is capable of 200 mph, while the Lucid promises to be capable of more than 200 mph.
5. Market
Lucid is presenting itself as a luxury electric vehicle manufacturer, while Tesla is positioning itself as a premium electric vehicle manufacturer. The two firms may not be in direct rivalry at first.
Tesla is a well-established firm, while Lucid is an EV startup entering the EV industry. Lucid announced a merger with a publicly listed SPAC in February 2021, valued at US$11.75 billion.
6. Self-Driving Tech
Lucid Air is making its debut with a world-class system capable of supporting Level 3 driver assistance technologies. The firm claimed to have the most sophisticated driver-assist systems (ADAS), setting a new standard for the EV market.
The Lucid DreamDrive is the most sophisticated sensor array ever placed in a production electric car. It has 32 multimodal sensors, including cameras, radars, and ultrasonic sensors.
7. Manufacturing
Unlike some electric-vehicle firms, Lucid intends to build all of its cars in-house, like Tesla.
In an interview, Rawlinson said that "vertically integrating production is the way to go." The sentiments reflected those said on a Lucid investor call last week.
"The basic reality is that manufacturing, ensuring the quality of our product is correct, is much too valuable, far too vital, an activity to outsource to a third party," he told investors. "We must take charge of our fate."
Lucid is investing billions of dollars in Arizona's revolutionary new "greenfield" vehicle manufacturing. When Tesla established its car manufacturing, it took over the NUMMI facility in California, which had formerly housed General Motors and Toyota Motor.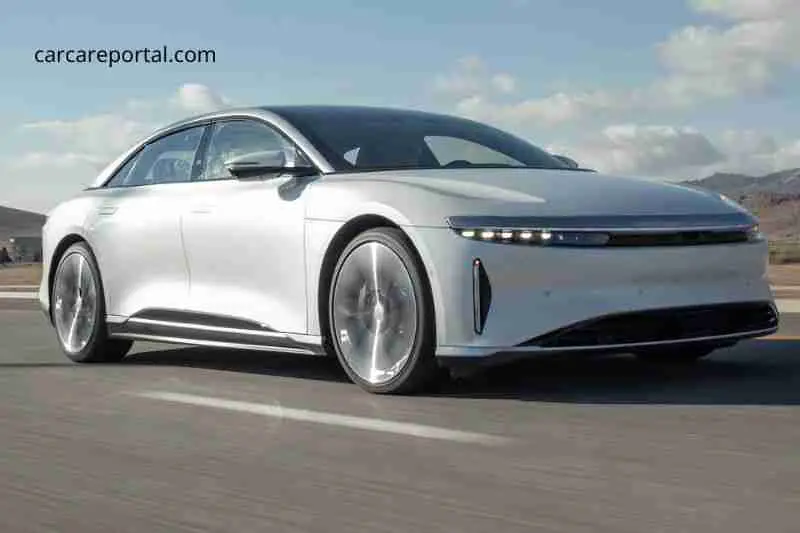 8. Partners
Lucid has agreed to provide LG Chem with battery cells, the most expensive component of any electric car, for its base battery packs for its Lucid Air sedan. The business said that other vendors would be announced in the future.
Tesla already has cell supply agreements with Panasonic, Samsung, LG, and CATL for battery packs and energy storage solutions such as the Powerwall.
Lucid has said it intends to produce energy storage systems, including household batteries and utility-scale devices. However, Lucid will not have the distractions and cash requirements that Tesla has had since purchasing SolarCity in the autumn of 2016.
Tesla's experience with battery supplier partners may benefit in the short run.
Tesla secured confidential price parameters and funding from the Japanese battery company via its long-standing cooperation with Panasonic. They jointly own and run a vast battery facility south of Reno, Nevada.
Tesla manufactures battery packs for its cars on one half of the plant, while Panasonic manufactures cells on the other. On the other hand, Tesla informed investors in September that it had begun making its own cells at a pilot facility in Fremont, California.
By 2030, Lucid intends to build more than 500,000 automobiles per year. Musk, infamous for making lofty ambitions but failing to meet self-imposed deadlines, has said that Tesla would "probably" create 20 million electric cars annually by 2030.
Despite a worldwide slowdown in car sales because of the Covid epidemic, Tesla manufactured 509,737 electric vehicles last year, with deliveries falling short of half a million.
9. Price and battery efficiency
Rawlinson believes the Lucid Air is the spark for a future all-electric vehicle range, including an SUV that will go into production in early 2023 and more economical cars later.
For starters, Lucid intends to offer the Dream variant of the Air for $169,000.
In contrast, Tesla's Model S sedan starts at $79,990 for the basic Model and goes up to $139,990 for the highest-end Plaid+ version without Tesla's $10,000 premium software update.
By 2022, Lucid plans to sell a version of the Air starting at $77,400, directly competing with various Tesla models. The cost does not include federal tax credits of up to $7,500, which are now accessible to Lucid customers but not Tesla purchasers.
At this point, it's unknown how Lucid low prices may go after its first two cars hit the market.
According to Rawlinson, the company's next planned vehicle platform would be the foundation for less costly versions priced between $40,000 and $45,000. However, he is skeptical that Tesla would ever produce a car for under $25,000, as Musk has said.
"Do we genuinely produce a $25,000 automobile in the longer and fuller timeline, as Tesla intends with its Model 2?" Rawlinson explained. "In my opinion, as a firm, we're probably seven or eight years away from being able to consider anything like that." That is a massive endeavor."
According to Rawlinson, Lucid boasts industry-leading battery technology for its cars. His primary metric is the efficiency of Lucid's batteries as measured by kilometers per kilowatt hour driven.
Lucid's cars can go more than 4.5 miles per kWh, whereas Tesla's Model S Long Range can travel more than 4.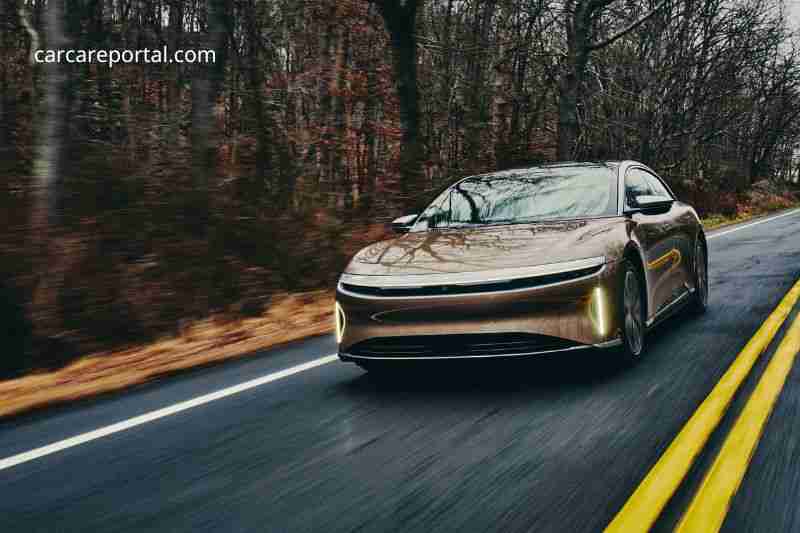 10. Self-driving tech
Elon Musk has described lidar, or light range and detecting sensors, as a "fool's errand" in creating autonomous car technology. The sensors function by employing pulsed lasers to build a live, 3D representation of a vehicle's surroundings that onboard computer systems can interpret.
Many autonomous systems developers feel lidar is essential for genuinely driverless automobiles. Tesla's driver-assist systems and long-awaited self-driving features depend on various onboard cameras and sensors, including radar, rather than lidar. Rawlinson feels the decision was a blunder.
"Do we believe lidar should be included in the sensor suite for (autonomous vehicles)?" "We do," Rawlinson said.
The Air sedan, postponed from this spring to the second half of this year, would incorporate lidar in its sensor suite for sophisticated driver-assist systems, according to Lucid. According to the business, the technology is expected to create a "new standard" for the sector.
Tesla now offers a premium, sophisticated, autonomous driving system for its cars for $10,000, with intentions to include a subscription option in the future. While the technology is billed as "Full Self Driving," its characteristics do not allow for a genuinely driverless, hands-free, and unattended journey.
Instead, FSD allows functions not included in Tesla's regular Autopilot package. These include intelligent navigation, automated lane switching, and Smart Summon. A motorist may use Smart Summon to summon their automobile out of a parking position by using their phone as a remote control.
Tesla cars lack a comprehensive driver monitoring system that can determine whether a driver is appropriately utilizing their technologies.
Lucid has committed to incorporating a driver monitoring system in its cars to guarantee that drivers are utilizing their sophisticated, automated driving systems as directed, remaining alert to the road and their surroundings, and being prepared to steer manually at any moment.
What Is Better? Tesla vs. Lucid?
The fight for EV supremacy is just getting started. Previously, Tesla's principal automotive engineer, Peter Rawlinson, could not influence the Model S design.
According to MotorTrend, he wanted the new Lucid Air to capitalize on the attributes of its tiny engine, resulting in a sedan with luxurious interior proportions and a reduced outward footprint.
With this personal link between Lucid and Tesla, we may expect some healthy rivalry between the two companies in the following years.
Lucid wins in looks, Tesla wins in performance?
Furthermore, the Lucid Air uses Formula 1 aerodynamic technology to decrease drag and even create negative drag.
In contrast to Tesla's adherence to simplicity, reviewers praised the sedan's interior for forging its path.
Lucid lagged behind Tesla in one area: speed. The Lucid Air's 800-hp iteration attained a peak quarter-mile speed of 103.1 mph, which is quicker than any other EV except the Tesla Model S Plaid and Porsche Taycan Turbo S.
The last thought
Tesla was always going to be the overwhelming favorite. Furthermore, they are the most valuable automotive manufacturer and sell the most EVs of any firm on the market. However…
We believe the Lucid Air outperforms the Model S for many reasons. The first is that, in most circumstances, the Lucid Air appears better on paper. It's less expensive to purchase a Lucid Air, and you can go further on a single charge.
The Model S outperforms the Lucid Air in peak speed and 0-60 seconds, but most people won't be exploring both vehicles' incredible potential daily. More essential than the numbers on paper is livability, and the Lucid Air has a more excellent cabin and a more familiar layout, all the way down to the steering wheel.
However, the range is increasingly the decisive factor with EVs. The range has long been used to judge whether a vehicle is competent, and it's challenging to deny Lucid Air's dominance in this regard.
The Lucid Air outranges the Tesla Model S by more than 100 miles when comparing each vehicle's most significant potential ranges. And those 100 miles go a long way for customers, including ourselves.
Lire aussi :
Combien de batteries dans une Tesla?
Tesla Model 3 vs Model Y: The Most Basic Difference? New 2022