How to Charge a Dead Car Battery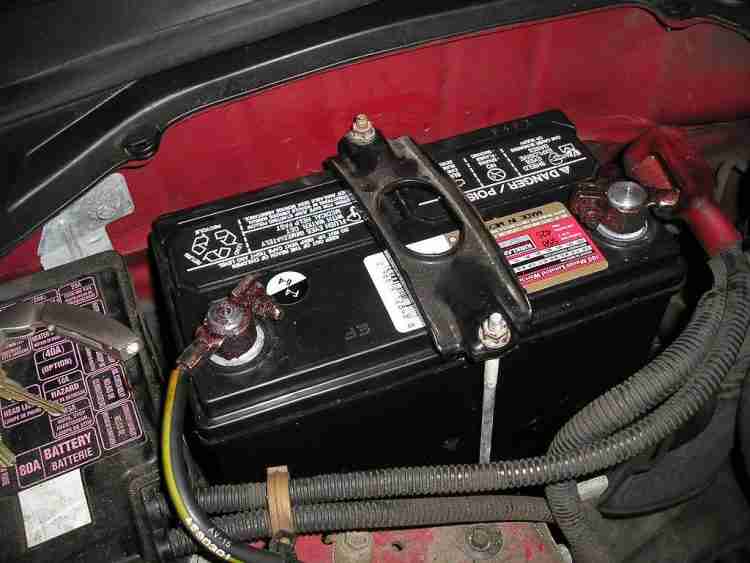 How to Charge a Dead Car Battery
Dead batteries are extremely frustrating to deal with. Maybe you went on vacation, and your car wouldn't start when you came home. Or perhaps you left your lights on by mistake. Whatever the reason, it can be a tricky situation if you don't know what to do. 
But can you charge a completely flat battery? In short, yes, you can. If a battery doesn't charge, there is something else wrong. It's important to understand your car battery and how to react to this scenario. 
Let's look at what you need to know. 
Utiliser un chargeur de batterie
The easiest way to bring your battery back to life is to use a charger. These are not very expensive and retail for between $30 to $100. It's a good long-term investment because it may save you from being stranded one day. 
These chargers work with 12v batteries, which come as standard in most cars. If you have a charger, then you don't need to worry about trying to jump-start your car. This can be problematic with modern cars because they have such advanced electronic systems. 
Tout ce que vous avez à faire est de brancher le chargeur à la batterie et de le laisser opérer sa magie. 
Paramètres de charge
Battery chargers may have multiple settings for 6v and 12v batteries. Select the appropriate format for your vehicle. Remember to consult the vehicle manual before charging. The car's voltage must match the charger's DC output voltage. 
There may also be a 'crank assist' setting to help jump-start the battery. 
Taux de charge
Depending on your situation, you may need to change the charging rate. Let's break down the differences now. 
Taux de charge lent
Idéalement, vous devriez utiliser ce paramètre car il sollicite moins la batterie. 
As the name suggests, it takes longer, but it's worthwhile. Simply leave your vehicle to charge overnight or for up to 24 hours. 
Taux de charge rapide
Only use the fast charge setting in an emergency. It is much more taxing on the battery, so it's not advisable to use this often. 
Comment utiliser un chargeur de batterie de voiture
Suivez ces étapes pour utiliser en toute sécurité un chargeur de batterie de voiture -
Laissez votre chargeur débranché et sélectionnez le bon réglage sur le chargeur. 

Démêlez les câbles du chargeur. 

Localisez les côtés positif et négatif de la batterie de la voiture. 

Attachez le câble rouge au côté positif de la batterie. 

Clipsez le câble noir sur le côté négatif. 

Connectez le chargeur à une prise. 

Laissez la batterie se charger. Cela peut prendre jusqu'à 24 heures pour qu'il atteigne sa pleine capacité avec le réglage de charge lente. 

Débranchez le chargeur de la prise de courant. 

Débranchez les connecteurs positif et négatif. 

Démarrez le moteur et essayez les phares de votre véhicule. 
Démarrage de votre voiture
The other method to recharge your car's battery is to jump-start it. It's important to understand that this is much riskier than using a charger. These days cars contain advanced electronic systems for almost every operation. Everything from the power steering to the locking system depends on electronics. 
Jump-starts can send a sudden surge through the vehicle and damage these electronics. This can be extremely expensive to repair. However, you may find yourself in a situation where you have no other choice. If this is the case, then you need to know what you're doing.
Follow our guide below, and you'll be able to jump-start your car safely. 
Comment faire un démarrage rapide
Vous aurez besoin d'un ensemble de câbles de démarrage et d'un accès à un autre véhicule pour effectuer un démarrage rapide. Veuillez noter que vous devriez consulter le manuel de votre véhicule avant d'essayer ce processus. 
Garez le véhicule sous tension à proximité du véhicule mort. Ensuite, éteignez les deux moteurs. 

Connectez les câbles de démarrage dans le bon ordre. Le câble rouge se fixe sur le côté positif de la batterie morte. Ensuite, connectez-le au côté positif de la batterie sous tension. 

Clamp the black cable to the negative side of the live battery. Finally, clamp the other end of the black cable to a metal fitting inside the dead car. Don't attach it to the other negative post. 

Démarrez le moteur du véhicule sous tension et laissez-le tourner pendant quelques minutes. 

Démarrez la voiture morte. 

After the engine turns over, disconnect the cables in the reverse order. It's crucial to disconnect the black cable from the metal fitting first. 

Laissez la voiture fonctionner pendant au moins 30 minutes. 

It's advisable to drive the car for at least half an hour after this. 
Santé et sécurité
These days it's almost impossible to suffer electrocution from a car battery. However, you may experience a mild electric shock. You can minimize any risk by keeping the following tips in mind. 
Être habillé correctement
Don't wear jewelry or metallic accessories because they can conduct electricity. It's also advisable to wear eye protection and gloves if possible. 
Don't Take Risks
Si la batterie est fissurée ou corrodée, il se peut qu'elle ne soit pas sûre à charger. Vous devez le remplacer dès que possible. 
De plus, ne faites jamais face à la batterie lorsque vous fixez les pinces, car cela pourrait provoquer des étincelles. Lorsque vous utilisez un chargeur, vous devez le garder aussi loin que possible du véhicule. Utilisez une rallonge si vous en avez une. 
Utilisez des câbles de démarrage de qualité
Don't use cheap jump leads. Higher-quality cables cost more, but they're still a lot cheaper than repairing your car's electronics.
Vie de la batterie
Keep in mind that batteries aren't designed to last forever. They should work for about four to seven years with maintenance. After this point, you should replace them. 
Even careful drivers can still suffer from battery problems. If you drive an advanced car and spend a lot of time in traffic, you may deal with sulfation. When a car doesn't reach a higher speed for the necessary length of time, the battery will drain. Protect your battery, and it will look after you. Invest in a charger and keep it in your vehicle because you don't want to jump-start your car if you can avoid it.