7 tips om uw auto koel te houden wanneer uw airconditioning kapot gaat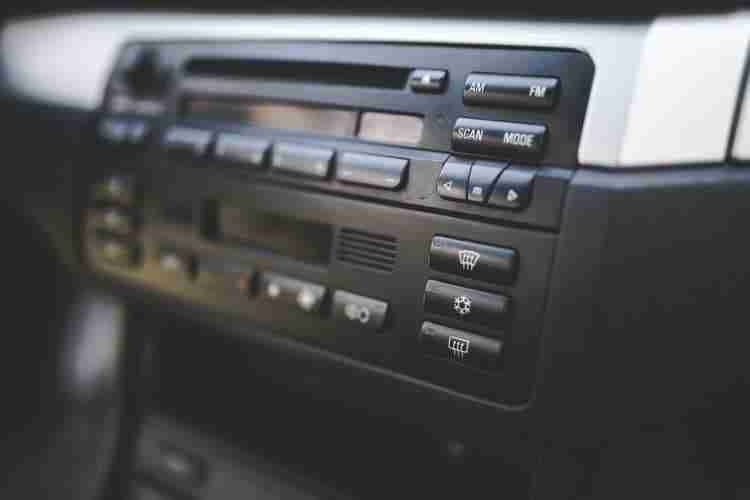 It's sweltering outside and all you want to do is hop in your car and crank the air conditioning up. Unfortunately, all you get is a blast of hot air from the dashboard vents. Suddenly, you discover your vehicle's A/C has stopped working. There might have been warning signs that you ignored or it just decided today was the perfect time to break down.
Whether you knew it was coming or suddenly having no air conditioning, it's still an unpleasant surprise. Now, you have to figure out how to stay cool in your car. Here are a few tips to help keep you cool until your vehicle's air conditioning is fixed.
7 tips om koel te blijven in uw auto wanneer uw airconditioning kapot gaat
U kunt uw ramen naar beneden draaien om een warme bries en door de wind waaiende haren te krijgen, maar er zijn andere dingen die u kunt doen om koel te blijven in een auto met een kapotte airconditioner.
Plan uw reizen
Een van de eenvoudigste oplossingen om koel te blijven, is door uw reizen te plannen. Je weet al dat de middag de warmste tijd van de dag is, dus probeer 's ochtends of' s avonds je boodschappen te doen.
If you find that some trips have to occur in the afternoon, consider using a rideshare or taxi service instead. It might cost a little more than the gas you would've have used but sometimes it's difficult to put a price tag on comfort.
Vermijd drukke gebieden
Depending on the breeze from open windows won't do any good if you're stuck in unmoving traffic. Every city, town, and even neighborhood has at least one area where traffic also builds up. Getting stuck in traffic congestion is never fun, but it's even worse when your vehicle's air conditioner is on the fritz.
Vermijd rijden in de ochtend- en avondspits, indien mogelijk. U kunt ook de tijd nemen om alternatieve routes te plannen als er veel files zijn op de wegen die u normaal neemt.
Kleed je aan voor een hete auto
Long sleeves might be your normal attire but it's impractical to wear in a car with a broken air conditioner. Your work dress code may require a dress shirt, coat, and tie but this doesn't mean that you have to wear it in the car.
Both men and women often have a dress code that they must follow for their jobs, however, this doesn't mean that it has to be worn in the hot car.
In plaats van je werkkleding te dragen, die kreukelig en bezweet zal zijn tegen de tijd dat je je auto parkeert, stop je de outfit in een sporttas. Met een korte broek en een ademend T-shirt blijf je koel op weg naar je werk. Eenmaal daar aangekomen, trek je gewoon je werkkleding aan.
Don't park in the sun
Het zou duidelijk moeten zijn. Als u in de zon parkeert, wordt de binnenkant van de auto warm. Garages en overdekte parkeerplaatsen zorgen voor schaduw voor uw voertuig, waardoor het interieur koeler blijft.
Parking underneath a tree may mean a trip to the car wash, but it will also provide shade on a hot, sunny day. If you can't park underneath any shade, you can create your own with a dashboard cover.
Deze hoezen zijn niet duur en een makkie om op te zetten. De hoes is ontworpen om zonlicht tegen de voorruit te blokkeren en vaak te weerkaatsen, waardoor uw auto van binnen koel blijft. U vindt er ook hoezen voor achterruiten en zelfs aan de zijkant.
Neem een miniventilator mee
There are mini fans that are designed specifically for use in a vehicle. Some are battery-powered, while others plug into the vehicle's charging ports. You can also find solar-powered mini fans.
On the bottom of most mini fans is a suction cup that attaches to the dashboard. You can get a constant breeze even when you're stuck in traffic. Best of all, mini car fans are extremely inexpensive and you can find them almost anywhere.
Use a "cooling-cushion"
Just like there are cushions that warm you up, there are also some that help you stay cool. Some cushions are designed to help keep you cool with a gel lining but these are also priced above some budgets and aren't always effective.
A cushion with a mesh covering or even a beaded seat covering will help keep you cool without the high price tag. What you're looking for is a breathable cushion.
Bedek metalen en leren oppervlakken
There are a lot of surfaces in your car that will get hot to the touch. It also doesn't take a lot of time for it to get hot enough to burn your hand. This applies even when your air conditioning is working great.
Alle metalen oppervlakken die u regelmatig aanraakt bij het instappen in het voertuig, moeten worden afgedekt. Let ook op lederen / vinyl stoelen en stuurwielen. Hete stoelen zullen meer branden dan uw handen, en dit kan pijnlijk en soms gênant zijn.
Er zijn tal van goedkope omslagen, in verschillende kleuren en stijlen, om uit te kiezen. U kunt ook een grote handdoek gebruiken om de stoel te bedekken. Een andere truc is om een spuitfles in het voertuig te houden om hete oppervlakken af te spuiten voordat je instapt.
Bonustip
It's simple, easy, and probably something you already do. Bring a cold drink with you or get one on the way. If it's a longer drive, pack a small cooler with ice and cold beverages. It's surprisingly cool and refreshed you'll feel sipping on a cold drink.
Signs a Vehicle's Air Condition is 'Going'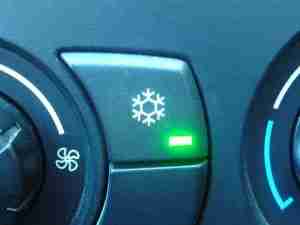 There are times when your vehicle's A/C will 'go out' without warning but sometimes there are a few warning signs. Here are some of the common signs that could indicate it's time for you to get your vehicle's air conditioning fixed.
Airconditioning koelt naar behoren
Your car's A/C is blowing out barely cool air instead of cold and/or air movement from the vents has significantly dropped. Warmer air from the A/C could indicate a low coolant level or a more serious problem with the component's compressor.
Loss of airflow might only mean your vents need a good cleaning or an issue with the evaporator and condenser. Regardless of the issue, you will want to find and fix the problem before you're A/C goes out.
The car's A/C makes 'noises'
Sometimes vehicles have louder compressors in the air conditioners but regardless of the noise difference, all run in a continuous cycle. This means that the A/C should sound the same every time it's running until it's shut-off.
The continuous cycle will put wear and tear on the compressor but there are a few warning signs. One is a loud grinding or squealing noise. If you hear this when the A/C is on, it's time to take your vehicle to a mechanic.
Strange smells from the vehicle's A/C
If you smell foul or musty odors every time you turn your vehicle's air conditioning on, there could be a problem. Often it indicates that mold could be growing in the A/C unit. It might not affect the unit's ability to cool your car but it can cause problems with your health – primarily respiratory problems.
Er lekt geen water onder uw auto
It's not often that you want to see liquid dripping from underneath your vehicle. When it comes to the vehicle's air conditioning, it's a good sign to see water dripping after it's turned off. It indicates that the A/C is working properly.
If you don't see any water dripping there could be a problem. Water from the A/C could be backing up into the vehicle. Often it pools near the floor mats, underneath the dash. When this happens, you'll want to have a mechanic check your vehicle.
Airco lekt
It's difficult to tell if your vehicle's air conditioning is leaking. The leak is often small and only emitting air. The loss of air results in lower pressure and this means that the vehicle's interior isn't being cooled.
The easiest way to find an air leak is to take the vehicle to a mechanic. They'll insert dye into the A/C and then follow along until they find the leak. You can also do this at home but it is easy to go to a certified mechanic.
Gevolgtrekking
Unfortunately, chances are your vehicle's air conditioning is going to go out at least once. When it happens, it's usually during the summer. There are ways to keep yourself cool before you get your A/C fixed, other than rolling down all the windows.
Most of the time you can stop the A/C in your vehicle from 'dying'. Just pay attention to any warning signs, and don't wait until the air conditioner breaks before taking the vehicle into a mechanic. You'll be glad you did when your car's A/C is working great on a hot summer day.