Heeft mijn auto een transpondersleutel?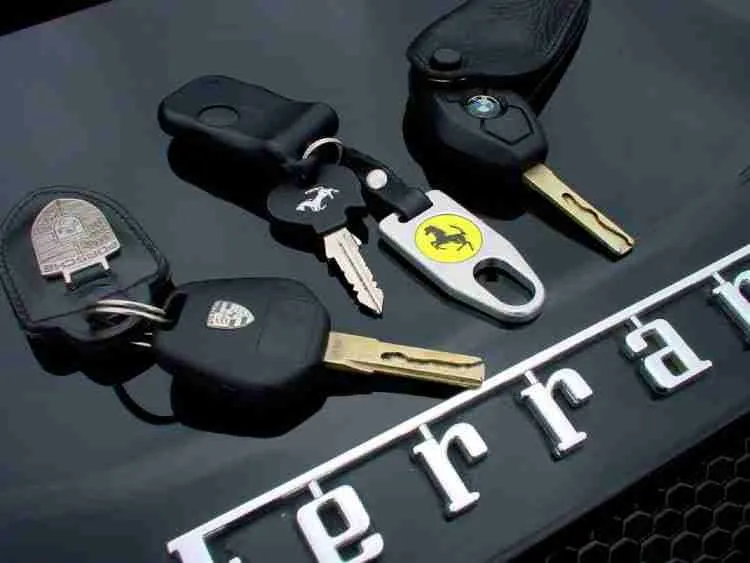 These days almost every vehicle comes with a transponder system which instantaneously answers the question in the title. Nevertheless, there is always the chance to see a transponder system in a vehicle in which you didn't expect it or even not see it in a vehicle in which you thought it would. So how can you tell whether your car or the key has such a system or not? The following sections shall be all about figuring out the answer to that question precisely.
Ford and it's early vehicles
We shall kick off with a little history about the transponder technology and why much of our focus shall revolve around Ford vehicles and keys. That's because Ford was the first automotive company to make use of the transponder technology in their vehicles. The early vehicle fleet of Ford, mainly between 1996 to 1999, consisted of transponders as optional equipment and that too on a very limited number of models. From 2000 onwards, however, the in-home transponder system of Ford – PATS (Passive Anti Theft System) became standard and mandatory equipment on all their vehicles which is the reason why Ford has more vehicles with transponders on the road than any other manufacturer.
Het begin van deze trend gold aanvankelijk alleen voor personenauto's en consumentenauto's. Maar na verloop van tijd worden zelfs de meeste transport- en transporttrucks en bestelwagens van de lopende band van Ford nu geleverd met hun eigen transpondersysteem.
This brief history only cements the chances that your Ford car key most certainly has a chip. But even still there's not 100% surety of that fact.
Hoe weet je of een sleutel een chip heeft?
The best way to tell whether your vehicle key has a chip in it or not is to make use of the hit and trial method – you do one thing and if satisfactory results turn up then well and good. Otherwise, you just remove that possibility. In this case, you may do so by simply starting with a non-transponder key and see what happens! Mind you though that this method is bound to make things difficult if your vehicle does have a transponder system because if it unlocks with a non-chip key, you can easily conclude the absence of a transponder system. But if that doesn't happen, the on-board computer shall read it as a theft attempt and probably make your little experiment, something to take home as a lesson and also that your vehicle has a transponder system and needs a key with a chip to open it.
Er zijn ook andere methoden om te weten of uw Ford-sleutel een chip bevat of niet, maar die methoden zijn een beetje omslachtig en veel minder leuk dan praktische experimenten zoals in de vorige methode.
Een van die manieren is om enkele gratis voertuigreferenties van verschillende fabrikanten te bekijken. U kunt deze referenties rechtstreeks van internet of bij uw lokale distributeur opvragen. De kans met deze referenties is echter altijd 50-50 omdat het niet mogelijk is om elk nieuw voertuig dat er is te dekken en zelfs meer; om elk aspect van genoemde voertuigen te dekken. Maar aangezien ze gratis zijn, kan het zeker geen kwaad om ze eens te proberen.
Als vrij manuals were of no help, then you can also seek the help of magazines and manuals that you have to purchase. The chances of finding the answer to your question in such magazines is definitely more than finding it in the free ones mostly because if you are paying for something that has a free alternative, you obviously expect to find more quality in it and that's what these manuals do. Again, however, know that even such manuals are not cent percent accurate. Everyone is human, everyone has a limit, and in the process they can also miss out on some things or some information. If the free manuals have a 50% chance of success, then paid manuals give you almost 80% chance of finding what you're looking for.
Een zekere manier om de juiste informatie over uw autosleutel te krijgen, is door rechtstreeks contact op te nemen met de dealer of de verkoper waar u doorheen bent gegaan, want dat is hun dagelijkse werk. Ze zijn dag in dag uit in de buurt van voertuigen en geven u zeker de juiste informatie over de aan- of afwezigheid van een chip in uw sleutel.
We're not quite sure why you would want to take this step just for the sake of information or even als you would take this step. You can always contact a locksmith, give them the make and model of your car, and they should be able to tell you if your Ford has an electronic transponder system in place. You surely would have to pay them some amount for the same and that's the reason why taking this step would be illogical?
You can of course contact a locksmith if you lose your key and find yourself locked out of your vehicle and also if you don't have a duplicate key. But please don't go losing your key deliberately just to know if your vehicle comes equipped with a transponder system.
Overige informatie
Zoals we al eerder zeiden en het opnieuw benadrukken; als uw Ford-voertuig een model is dat na 2000 is ontworpen, zijn er twee scenario's:
Het is een personenauto of een consumentenauto, waarbij de sleutel zeker is voorzien van een chip.
Het is een groter voertuig zoals een vrachtwagen of bestelwagen, in welk geval de kans nog steeds groot is dat het een transpondersysteem heeft, hoewel het omgekeerde scenario ook mogelijk is. De kans op een op een chip gebaseerde sleutel voor dergelijke voertuigen is bijna 75%.
Also, the thing with chip-based keys is that they are required for starting the car, but to unlock the car, some models also have a regular key. So don't go assuming that if your car is being unlocked by a standard key, it does not have a transponder system. Try firing the car up with it and then you'll know for sure.