How Long Does It Take to Supercharge a Tesla?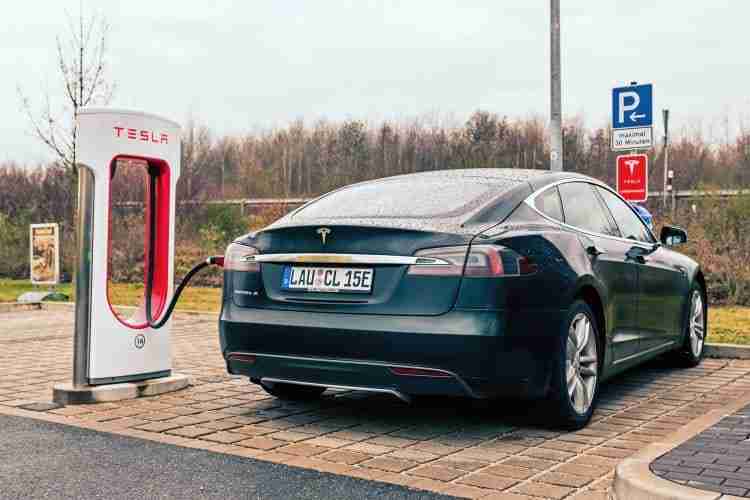 If you are buying your first car or even your fifth car, Tesla is a great option. The most fantastic thing about owning a Tesla is that it requires no gas, you charge it using electricity. This not only cuts down on pollution in our environment, but it also saves the money in your pocket. You are able to go to a charging station, and if you get the chance, you can find a supercharging station to charge your car.
How long does it take to supercharge a Tesla? Around 75 minutes for 100% charge. This may seem like a long time; however, you could let your car charge while you run errands or eat at a restaurant. This can make it one of the best road trip cars on the market.
Owning a Tesla can be one of the most rewarding cars on the market, it comes with features other brands do not have, and they have a reputable name they can stand by. Every Tesla owner knows the positive aspects of owning this car.
How far can a Tesla take you on one charge?
If your Tesla is at 100% charge, it can take you 375 miles. How much is that? It is about the distance from Los Angeles to San Francisco, and Tesla can make that in one drive without any stops for a charge. This is 10% further than any other car could go, making it the most bang for your buck.
Owning a Tesla can be one of the best purchases to make if you love to travel around the country. It is cheaper to drive this car long distance
How much does a charge cost?
A full charge for a Tesla would cost about $22, depending on the model you have. If you have the latest model that can go the entire 375 miles, it may cost a little bit more than other versions of the Tesla. Gas can be much more expensive, especially if you have the latest trending car that runs on gas.
Owning a Tesla seems expensive, but it needs less maintenance than other cars, and it requires less money to keep it running. The average supercharges station charges $0.25 per KW (kilowatts) per charge. This can be significantly cheaper than the gas that charges per gallon and is always changing.
Pros of owning a Tesla
Tesla is always coming out with new ways to make driving more convenient it is environmentally friendly. The brand has now made an app that knows exactly when you leave and go back to your car. All you have to do is put it in park.
The screen for GPS or other uses is giant. You are clearly able to see where you are going on the map, there is no confusion. It is already installed in the car, so no setup is required. This large screen also shows you where the closest charging stations are and when you need to pull over to charge.
Tesla has also created autopilot for this car. This autopilot can handle most twists and turns as well as curves in the road. It is excellent if you need to take off your coat or do something else that requires you to be steering wheel free.
Cons of owning a Tesla
All of the pros are huge when considering buying a Tesla, and they should not be overlooked. One of the most significant drawbacks to think about is all of the details. You may not need all of the fancy scrolls or screens on the inside of the car, it can be a huge turn-off. Not knowing how to work certain features in the car may seem frustrating when you first get the vehicle.
Tesla is aerodynamic, and for that reason, most new Tesla cars have flush handles. This may seem cool. However, your passengers may not be able to get in. Learning how to get into the car may take some time to get used to.
Learning how to rely on the large screen may also take some time to get used to. Instead of looking at the dashboard on an average car. The screen tells you every piece of information you need to know, but it can also be distracting when driving.
Large windows can affect the way you see things. There is a panoramic view that seems terrific. However, there is no way to shade the whole car. You will have to keep a pair of sunglasses in the car at all times.
What you should know about Tesla
This is a modern car, and like all technology, it requires updates. Every time you get an update in the software, it may feel like owning a new car because you will have to adjust to these updates.
Like any car, you will need to pay attention to how many miles you have left. Depending on where the nearest charging station is, it could be a slight problem. Your car will tell you where and when to pull over, but if you ignore it, your car could die.
If you are a new car buyer or owner, it may come as a shock, but you can buy a Tesla online without speaking to anyone. If you have the money, it's yours.
Conclusion
Tesla is a great car to own and the first step in becoming environmentally friendly. Soon more brands will learn from this one and adopt its method and structure, so we use fewer fossil fuels. There are a lot of details to learn when owning this car.  This car is excellent for road trips and is so advanced it may change your life in the best way possible.