How Much Does Maaco Charge to Paint a Car?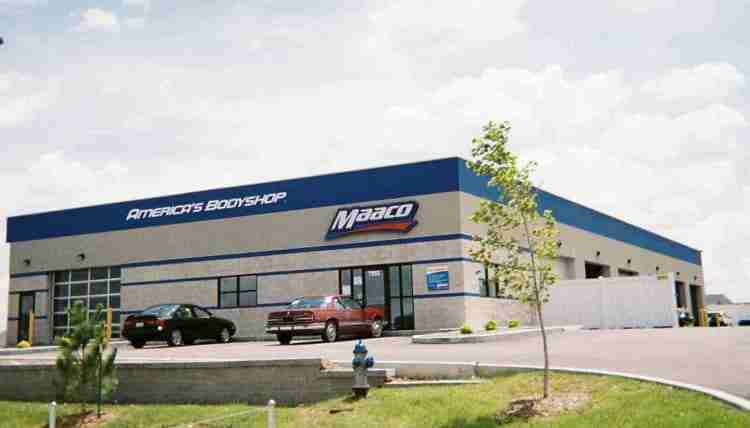 Getting a car repainted can be an expensive process. On average, a total car paint job can cost between $1,500 – $3,000, which is more than you may have spent on your car in the first place! Well, this is where Maaco comes in. Maaco is known for offering low-cost car painting services that are significantly more affordable than most options out there. But does the decreased price come with decreased service? And how much does Maaco charge to paint a car?
To give you a simplified answer straight-up, Maaco will give you a decent paint job on your car for a couple hundred bucks. The actual cost and quality of the paint job depends on several factors, though. Here, we'll take a closer look at how much Maaco charges to paint a car, what factors can affect that price, how long it usually takes to get a car painted, what colors they offer, and if the paint job is worth it.
How much does Maaco charge to paint a car?
Maaco paint jobs generally start around $300 and quickly go up from there. Most people end up paying around $500 – $600. In order to get an idea of how much it should cost to have Maaco repaint your car, you'll need to take it to a local service area for a free quote. Maaco refuses to give estimates by phone or email, even if a picture of the car is provided. This policy may be inconvenient, but it does make some sense. The company wants to inspect the car before giving out a quote so they can keep the actual cost as close to the estimated cost as possible. They acknowledge that occasionally the actual cost could be higher than the estimate if unknown damage is found in the process of prepping or painting the car, but for the most part, the price you're quoted is the price you pay.
The estimate you receive and the actual price you pay for your paint job will be affected by a couple factors including the condition of the car, the paint package you choose, and the franchise you're working with.
Condition of the Car
Preparing a car to be painted is actually the most expensive part of a paint job. All cars need to be sanded to allow the new paint to better bond with the old coat. Additional problems like peeling or cracking in the pre-existing coat or dents or nicks in the body can all add to the amount of work that goes into prep, and the amount you end up paying in the end. You can choose not to have touch-up work done and just have the new coat of paint applied over any pre-existing problems. This may save you some money, but it rarely ever looks good and can affect how the new paint bonds with your car. This can result in faster peeling or cracking. Maaco also won't offer their typical warranty on paint jobs that are applied over any problems that they recommend correcting.
Type of Paint Job
Maaco offers 3 different types of paint packages to choose from:
Basic Service
This is the simplest and least expensive paint option. At this tier, Maaco will apply a single-stage enamel paint that will have a nice gloss finish. The company guarantees an accurate color match and will include a one-year warranty.
Preferred Service
This middle-ground option is more expensive but comes with a single application of urethane-based paint instead of enamel paint. Urethane is more resistant to scratches, chips, and general wear and will last a lot longer. This option comes with a 3-year warranty and accurate color match.
Premium Service
This is the most expensive tier, but it comes with a two-stage paint job where the base coat and clear coat are applied separately instead of the combination mix that is used for single-stage paint. Two-stage paint jobs will last a lot longer and tend to look nicer with a glossier finish. This package comes with "superb color match" (according to Maaco's website) and a 5-year warranty.
Franchise Offers
The other thing that might affect the price you pay is your local franchise. Individual franchises frequently offer deals that are only valid at certain locations. Your local Maaco may have a discount or deal that can help take the cost down even further.
How long does it take to paint a car at Maaco?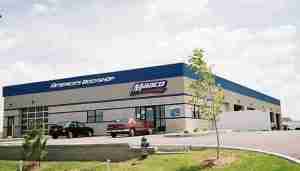 Most paint jobs will take 2 – 3 business days to complete. The Maaco website claims that 80% of cars fall into this category, though it might take and extra day or two if your car needs serious repairs or additional parts. While most customers can pick their car up the day after it's dropped off, many Maaco locations do offer rental vehicle assistance. This can be helpful if your car needs extra work and you need transportation in the meantime.
What colors does Maaco offer?
Maaco locations offer over 45 different auto colors including Candy Apple Red, Deep Plum Pearl, Dark Blue, Silver Mist, Bright White, and Medium Gold. They also do a pretty good job of custom matching colors, though it should be noted that they use their own brand of paint. This means it will probably differ slightly from the original manufacturer's color. Your best bet is to ask about color matching when you get your estimate and see if your local franchise is confident that they can either match the pre-existing color or apply a new color that will look the way you want.
Keep in mind that there will be an extra cost if you have Maaco change the color of your car. This is because the old paint needs to be completely stripped away before the new can be added. This is a much more labor-intensive process than their usual approach of sanding down the pre-existing paint enough to create a firm bond with the new coat, but not enough to remove the old coat completely.
The price will go up even more if you want your doorjambs and under the hood and trunk to be painted the new color as well. This is optional, so you can leave it out if you want to paint your car a new color but still want to keep the cost down as much as possible.
Is a Maaco paint job worth it?
Yes, in most cases a Maaco paint job is worth it. While it is not the best type of paint job available on the market, when you consider the cost of a Maaco paint job then it is definitely worth the price that you are paying. But it is important to remember that Maaco is one of the more budget-friendly car painting options, and the value that you get is equivalent to the price that you pay.
So if you choose one of the cheaper services that Maaco offers, you shouldn't expect wonders. While the cheaper services by Maaco may not be excellent value for money, the more expensive options are definitely worth the cost that you are paying. They can get the paint on the car looking as good as new, and are considerably cheaper than some other painting companies on the market, so yes a Maaco paint job is worth it.
How does Maaco paint cars so cheap?
When you look at the services that Maaco offer, their quotes are significantly cheaper than the prices that you will get from other suppliers. This may seem too good to be true, and in a way it kind of is. The primary reason why Maaco paint cars so cheap is because the price that you are given does not take into account the cost of preparation.
Instead, the price that you are given is solely based on them spraying paint on your vehicle with no work being done to prepare the car. This can result in many paint jobs not looking as good as you may expect for the cost you are paying. Maaco does offer services where preparation is completed on your vehicle, however, these are significantly more expensive than the basic packages they offer.
Does Maaco do a good job painting cars?
If you compare the quality of the service you get to the price that you are paying then Maaco does a good job. Maaco is significantly cheaper than a lot of other companies, so you must bear this in mind when you choose to get any paintwork done with Maaco.
Price is always relevant to quality, so if you go for a basic package with Maaco there is a fair chance that you may not be happy with the results. Especially if your car has any marks or scratches, as the low-cost packages that Maaco offer do not include any prep work on your vehicle.
But if you are happy to invest in one of the more expensive packages that Maaco offer then the company can do an excellent job at painting your vehicle.
What's the cheapest paint job at Maaco?
The prices at Maaco do vary from year to year and are always subject to change. But generally, the cheapest paint job that Maaco offers costs around about $300. This is the cheapest service that Maaco offers, and it is very unlikely that you will find a paint job cheaper than this.
Due to the low price, this is also the most basic service that Maaco offers, and for this price, you are only going to have the most basic experience. This is the cheapest price, but Maaco services can range all the way up to $1500, with the price increasing depending on the paintwork that you want to be done, the level of preparation you want to be completed, and the quality of service that you expect.
Even though these are the services that Maaco offers, they will not give you a quote until they physically see your vehicle in person, so these prices are not set in stone.
How long does it take to paint a car at Maaco?
In general, most paint jobs completed at Maaco will take between 2-3 business days to complete.
Of course, there are a variety of factors that will impact the time required to do the work including the amount of work that is needed to be done (including preparation and painting), whether parts of your vehicle will require replacing, and lots more.
The main thing that will impact how long it will take will be the preparation that needs to be done on your vehicle, and because of this, the more basic services tend to be completed quicker.
Another thing that might impact how long the job will take will be how busy Maaco is at the time. But in general, you can expect the work on your vehicle to take between 2-3 business days to complete from start to finish.
What colors do Maaco offer?
Despite their low service cost, Maaco offers a wide variety of color options, with over 45 different automotive paint colors available on their books.
These 45+ different colors all belong to three different categories of paint: basic, preferred, and premium. The paint types that you have access to will depend on the specific service you have selected and the amount that you are willing to pay.
The colors that Maaco offer includes, but are not limited to:
Medium gold
Silver mist
Bright white
Dark blue
Candy apple red
Deep plum pearl
And lots more..,
As we have said, not all of these paints are available in all of the different paint categories, so you might not be able to get some of these paints available at the basic service price.
So before you select a service at Maaco, you must consider the color that you want to paint your vehicle.
Can I bring my own paint to Maaco?
The majority of Maaco stores across the country are franchised, and so there is no easy answer to this question.
It simply depends on the specific Maaco store that you visit as there are no company rules for this question. So to get an answer to this specific question you will have to speak to the person who owns the specific Maaco store that you are going to use.
But be aware that in a lot of cases, most Maaco stores will not be happy to use a paint that you have bought as they prefer using the paints designed and created by Maaco.
These are the paints that they are used to working with, and the paints that they really understand, which is why some Maaco stores will not allow you to bring your own paint to be used on your vehicle.