Is het gevaarlijk om een auto te starten? Feiten versus mythen / de waarheid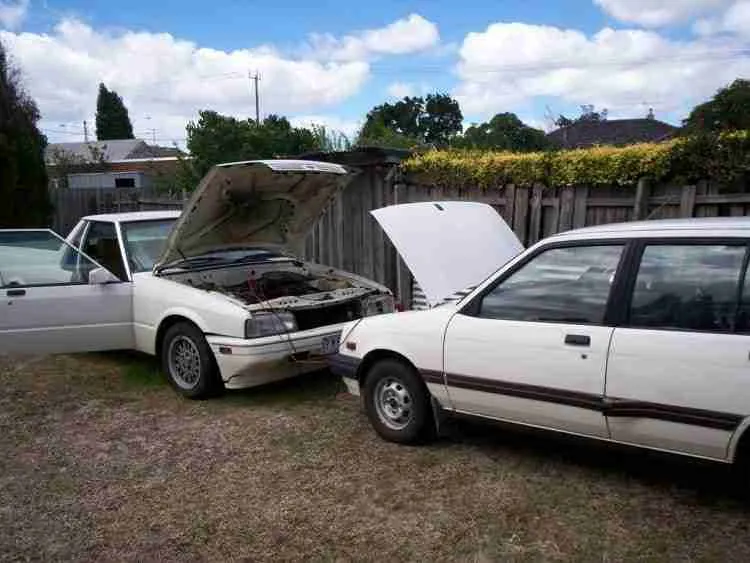 Sometimes it doesn't matter how careful you are, your car battery can still 'die'. When this happens, you need to jumpstart your battery. Overall, jump-starting a car battery is relatively safe as long as you take a few safety precautions.
Sommige mythen kunnen u echter doen denken dat alleen een professional gekwalificeerd is om een auto-accu op te laden. Om de verwarring op te helderen, is hier de waarheid over het starten van een auto.
Wat je nodig hebt om een auto te starten
You probably already know that jumper cables are essential to charge a car's battery. You should keep a set in your vehicle at all times. Most batteries don't fail when the car's parked in your garage, instead it usually happens when you're away from home. Along with jumper cables, there are a few other tools you'll want to have close by so it won't be dangerous to jump-start the car.
Stevige rubberen handschoenen
Safety google – preferably made from a splash-proof polycarbonate material
Een kleine staalborstel
Another vehicle – unless you have a portable battery charger
The rubber gloves will protect your hands from accidental shocks, while the safety goggles will prevent battery acid from splashing in your eyes. It should be noted that this is rare but it's still a good idea to be protected.
A wire brush is used to wipe off the white powder that can collect on battery terminals. The powder is corrosive and you don't want to touch it with your bare hands. A portable battery charger will jump your car without the need for another vehicle. However, if you do need to connect the cables to a second car battery check to ensure the voltages are compatible.
Hoe u veilig uw auto kunt starten
If you don't follow certain safety steps, it will be dangerous to jump start a car battery. Here are a few tips to help you stay safe. The first step is to read the vehicle's owner's manual. There will be a section on the car's battery that will include how and where to attach the jumper cables.
The newer model vehicle typically has lugs where the jumper cables attach, instead of directly on the battery. It's a safer way to charge the battery but the lugs can be difficult to find if you don't know what to look for.
Zorg ervoor dat de spanning van beide batterijen overeenkomt. Degene die wordt opgeladen en de batterij die de lading levert.
De voertuigen moeten tegenover elkaar worden geparkeerd, maar mogen elkaar niet raken. Door de frames kunnen elektrische stromen lopen, wat kan leiden tot een mogelijk gevaarlijke situatie.
You want to make sure both vehicle engines are turned off during charging. The cars should also be in 'neutral' or 'park' during charging.
Unplug any mobile devices before attaching the cables. The power surge that occurs during charging can short the devices' batteries out.
Alle lichten, inclusief koplampen en gevaren, moeten uit zijn. Dit omvat ook de autoradio.
You should also be wearing rubber gloves and safety goggles while you're charging the dead car battery.
Door deze eenvoudige stappen te volgen, kunt u veilig een auto-accu opladen zonder dat u een professional hoeft te bellen.
Hoe een auto-accu niet op te laden
There are a few things you don't want to do when you're charging a car battery. Some of these will make charging the battery dangerous, while others may mean it will take longer to charge. Here's what you never want to do when your car battery is charging.
Don't lean directly over either car's battery. Battery acid can splash and there's also the possibility of electrical sparks.
U wilt nooit roken in de buurt van een blootgestelde / opgeladen batterij.
Always check to see if the battery fluid is frozen – it can be a problem in colder climates. Charging a frozen car battery can cause an explosion that at least can destroy the vehicle beyond repair.
Een explosie is ook mogelijk als de oplaadbatterij lekt of de behuizing is gebarsten.
U moet de batterijbehuizing altijd visueel inspecteren voordat u startkabels bevestigt. Eventuele tekenen van slijtage zijn een indicatie dat deze moet worden vervangen in plaats van opgeladen.
5 mythes over het starten van een voertuig ontkracht
Zelfs met alle beschikbare informatie blijven er mythes bestaan over het opladen van een auto-accu. Om een einde te maken aan de verkeerde informatie, volgen hier 5 veelvoorkomende mythen en de waarheid.
Autobatterijen gaan altijd een bepaalde tijd mee.
There is an average lifespan for car batteries but it's only an estimate and not a guarantee. Some batteries can last for six years or more, while others only hold a charge for 12 to 24 months or less.
Hoe vaak er met het voertuig wordt gereden, het klimaat en het onderhoud zijn van invloed op de levensduur van uw autoaccu. In sommige gevallen kan het batterijmerk ook een rol spelen in de levensduur.
Warme klimaten zijn beter voor batterijen.
Since you don't have to worry about battery fluid freezing in cold weather, a common myth is it will last longer in warmer climates. This myth is untrue since hotter weather can cause water loss due to evaporation. Heat can also cause the battery case to warp and/or crack.
De batterij is leeg als het waarschuwingslampje op het dashboard brandt.
Your car battery might not always be dead when the red warning light turns on. While it does indicate a car battery could be running low some of the time. It can also signal a problem in the system. Whatever the reason the indicator light is on, it's a good idea to visit a mechanic and have it checked out.
De batterij wordt automatisch opgeladen na een snelle start.
This can be a dangerous myth, especially if you frequently drive in rural areas. Your car battery will not fully recharge after a jump start, even if you drive around for hours. A jump is only a temporary fix until you can replace or connect the battery to a charger. You'll want to do this as soon as possible before you're stuck needing a jump-start again.
Autobatterijen worden opgeladen wanneer het voertuig is uitgeschakeld.
Het verbaast veel chauffeurs als ze ontdekken dat het tegenovergestelde van deze mythe waar is. De accu van uw auto verliest stroom wanneer het voertuig wordt uitgeschakeld. Daarom hebben auto's die jarenlang in garages hebben gestaan vaak lege batterijen. Batterijen gaan langer mee als er regelmatig met de auto wordt gereden.
5 Easy Tips to Safely Charge Your Car's Battery
Knowing the truth behind some of the common myths regarding car batteries and safely charging them, will help keep your vehicle turning over every time you put the key in the ignition. However, there will still be times when your engine won't turn over and if it's the battery here's what you should do.
Sluit het positieve (+) uiteinde van de startkabel aan op de positieve (+) pool of het lipje op de accu.
Herhaal de eerste stap voor de tweede positieve (+) kabel en accupool / accupool.
Sluit het negatieve (-) kabeluiteinde aan op de negatieve pool / nok op de volledig opgeladen accu.
Herhaal de stap voor de tweede negatieve kabel (-) en de accupool / accupool.
Make sure that the vehicles aren't touching before attaching the jumper cables.
De meeste startkabels onderscheiden de positieve en negatieve uiteinden door ze met een kleur te coderen. Rood is positief en zwart is negatief. Dit helpt voorkomen dat de verkeerde kabels op de accu's worden aangesloten. Als dit gebeurt, kan de batterij beschadigd raken.
Vergeet ook niet om altijd de positieve kabels aan te sluiten op de batterij die leeg is en de negatieve kabels op de volledig opgeladen batterij. Als de kabels door elkaar zijn gehaald, wordt de lege batterij nooit opgeladen.
De laatste stap
There are two ways you can finish charging your car battery. One might be faster but the other is safer. Ultimately it's your choice which method you use.
Preferred 'safe' method. Once the jump cables are correctly attached, start the engine with the fully-charged battery. Let the engine idle for several minutes, before turning it off. You will want to wear rubber gloves when you carefully remove the cables. You also don't want the cable ends to touch. This can cause electric sparks. It is safer to charge the battery with both engines off but if done correctly, this method can save a few minutes.
Possibly the 'faster' method. Even though this method isn't widely recommended, it can shorten the time it takes to get your engine to turn over. With the cables connected and the vehicle with the fully-charged battery idling, try to start the other car. The main difference between this and the 'safe' method is that the vehicle isn't turned off before trying to start the car with the dead battery.
Whichever method you use, always remember to remove the jumper cables in the reverse order they were put on. For example, you'll remove the negative ends before the positive.
Gevolgtrekking
It can be dangerous to jump-start a car battery if you don't follow the basic safety tips. However, if you do you can charge your vehicle's battery without any problems. Just remember to pay attention and you'll have your car running again in a few minutes.