How to Charge a Dead Car Battery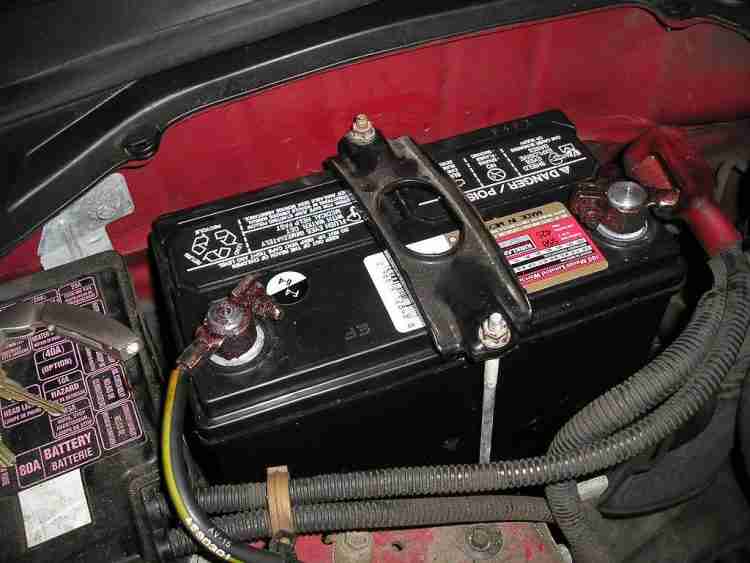 How to Charge a Dead Car Battery
Dead batteries are extremely frustrating to deal with. Maybe you went on vacation, and your car wouldn't start when you came home. Or perhaps you left your lights on by mistake. Whatever the reason, it can be a tricky situation if you don't know what to do. 
But can you charge a completely flat battery? In short, yes, you can. If a battery doesn't charge, there is something else wrong. It's important to understand your car battery and how to react to this scenario. 
Let's look at what you need to know. 
Gebruik een batterijlader
The easiest way to bring your battery back to life is to use a charger. These are not very expensive and retail for between $30 to $100. It's a good long-term investment because it may save you from being stranded one day. 
These chargers work with 12v batteries, which come as standard in most cars. If you have a charger, then you don't need to worry about trying to jump-start your car. This can be problematic with modern cars because they have such advanced electronic systems. 
Het enige wat u hoeft te doen is de oplader op de batterij aan te sluiten en het zijn magie te laten werken. 
Oplaadinstellingen
Battery chargers may have multiple settings for 6v and 12v batteries. Select the appropriate format for your vehicle. Remember to consult the vehicle manual before charging. The car's voltage must match the charger's DC output voltage. 
There may also be a 'crank assist' setting to help jump-start the battery. 
Oplaadtarieven
Depending on your situation, you may need to change the charging rate. Let's break down the differences now. 
Langzame oplaadsnelheid
Idealiter zou u deze instelling moeten gebruiken omdat deze de batterij minder belast. 
As the name suggests, it takes longer, but it's worthwhile. Simply leave your vehicle to charge overnight or for up to 24 hours. 
Snelle oplaadsnelheid
Only use the fast charge setting in an emergency. It is much more taxing on the battery, so it's not advisable to use this often. 
Een auto-acculader gebruiken
Follow these steps to safely use a car battery charger –
Laat uw oplader losgekoppeld en selecteer de juiste instelling op de oplader. 

Ontwar de laadkabels. 

Zoek de positieve en negatieve kanten van de auto-accu. 

Bevestig de rode kabel aan de positieve kant van de batterij. 

Klem de zwarte kabel aan de negatieve kant. 

Sluit de oplader aan op een stopcontact. 

Laat de batterij opladen. Het kan tot 24 uur duren voordat het de volledige capaciteit heeft bereikt op de instelling voor langzaam opladen. 

Haal de oplader uit het stopcontact. 

Koppel de positieve en negatieve connectoren los. 

Start the engine and try your vehicle's headlights. 
Starten met uw auto
The other method to recharge your car's battery is to jump-start it. It's important to understand that this is much riskier than using a charger. These days cars contain advanced electronic systems for almost every operation. Everything from the power steering to the locking system depends on electronics. 
Jump-starts can send a sudden surge through the vehicle and damage these electronics. This can be extremely expensive to repair. However, you may find yourself in a situation where you have no other choice. If this is the case, then you need to know what you're doing.
Follow our guide below, and you'll be able to jump-start your car safely. 
Hoe maak je een Jump-Start?
U hebt een set startkabels en toegang tot een ander voertuig nodig om een starthulp te kunnen maken. Houd er rekening mee dat u de handleiding van uw voertuig moet raadplegen voordat u dit proces probeert. 
Parkeer het levende voertuig dicht bij het dode voertuig. Zet vervolgens beide motoren uit. 

Sluit de startkabels in de juiste volgorde aan. De rode kabel wordt bevestigd aan de positieve kant van de lege batterij. Sluit deze vervolgens aan op de positieve kant van de stroomvoerende batterij. 

Clamp the black cable to the negative side of the live battery. Finally, clamp the other end of the black cable to a metal fitting inside the dead car. Don't attach it to the other negative post. 

Start de motor van het levende voertuig en laat deze een paar minuten draaien. 

Start de dode auto. 

After the engine turns over, disconnect the cables in the reverse order. It's crucial to disconnect the black cable from the metal fitting first. 

Laat de auto minimaal 30 minuten draaien. 

It's advisable to drive the car for at least half an hour after this. 
Gezondheid & Veiligheid
These days it's almost impossible to suffer electrocution from a car battery. However, you may experience a mild electric shock. You can minimize any risk by keeping the following tips in mind. 
Kleed je op de juiste manier
Don't wear jewelry or metallic accessories because they can conduct electricity. It's also advisable to wear eye protection and gloves if possible. 
Don't Take Risks
Als de batterij gebarsten of gecorrodeerd is, is het mogelijk dat deze niet veilig kan worden opgeladen. U dient deze zo snel mogelijk te vervangen. 
Kijk ook nooit naar de batterij wanneer u de klemmen bevestigt, aangezien deze vonken kan veroorzaken. Als u een oplader gebruikt, moet u deze zo ver mogelijk van het voertuig vandaan houden. Gebruik een verlengkabel als je die hebt. 
Gebruik hoogwaardige startkabels
Don't use cheap jump leads. Higher-quality cables cost more, but they're still a lot cheaper than repairing your car's electronics.
Batterijduur
Keep in mind that batteries aren't designed to last forever. They should work for about four to seven years with maintenance. After this point, you should replace them. 
Even careful drivers can still suffer from battery problems. If you drive an advanced car and spend a lot of time in traffic, you may deal with sulfation. When a car doesn't reach a higher speed for the necessary length of time, the battery will drain. Protect your battery, and it will look after you. Invest in a charger and keep it in your vehicle because you don't want to jump-start your car if you can avoid it.