Tesla Model X vs Y – Should You Get A Model Y Or A Model X? 2022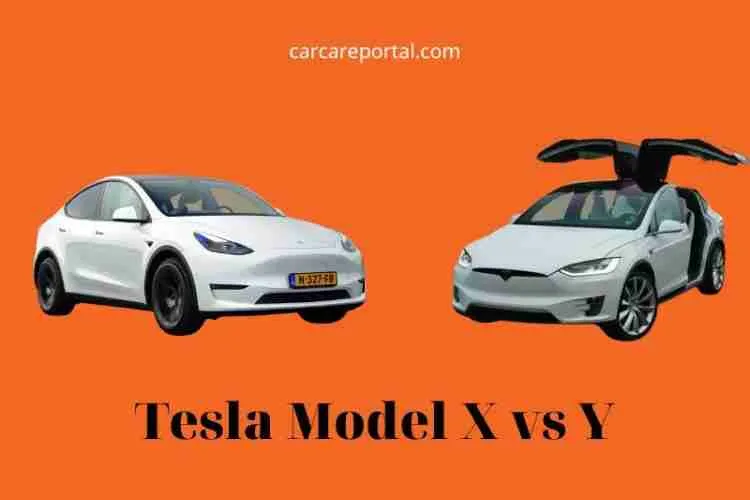 There are a few key differences between the Tesla Model X vs Y. The Model X is a bit longer and taller and has a third row of seating. It also has larger windows and more cargo space. The Model Y is designed to be more efficient and have a lower starting price.
What is Tesla Model X?
Tesla's Model X, the company's biggest EV, is presently the automaker's second-longest running model on its manufacturing lines, behind only the Model S.
While the Model X was initially announced in 2012, it did not begin deliveries until autumn 2015 owing to manufacturing difficulties, notably with its distinctive Falcon Wing doors.
Shortly after, the Model X swiftly became one of the top-selling plug-in EVs in the world. However, sales have subsequently slowed somewhat. This is owing to Tesla's production of two smaller and less priced EVs, the Model 3 sedan and the Model Y, the X's fresh new equivalent.
Previously, Tesla revealed that its Model S and Model X EV manufacturing lines will be shut down for an extended period until the new year. Fred Lambert of Electrek had an intriguing insight:
It's not uncommon for Tesla to shut down manufacturing lines around the holidays, but this 18-day stoppage is more extended than typical. It does not coincide with Model 3 and Model Y production…
Tesla has not informed Model S and Model X production line workers of the cause for the prolonged stoppage, but it is contributing to speculations of a Model S, and Model X design revamp.
Compared to Tesla's other EVs in the fleet, the Model X received few updates in 2020. Tesla has finally announced a 2021 update to the Model X SUV and Model S sedan.
Voordelen
Excellent electric range.
Rapid and powerful acceleration.
Increased internal space.
In narrow parking situations, the doors on the Falcon wings open and shut.
More persons may be accommodated with three rows of chairs (up to 7).
The continual charge is offered at Tesla's network of superchargers.
Nadelen
Relatively costly.
The doors on the Falcon wings open and close slowly.
Discomfort caused by the absence of an armrest in the second-row seat.
Battery pack replacement is expensive.
What is Tesla Model Y?
The Model Y, which was first delivered in March 2020, is Tesla's newest electric vehicle to roll off the manufacturing lines throughout the globe. Despite being a smaller and more streamlined version of the veteran Model X, the Model Y shares more mechanical components with the Model 3 sedan.
Because the Model Y hasn't yet reached its first birthday, a 2021 upgrade was limited. However, Electrek discovered a recently delivered Model Y and was able to validate a few updates this past autumn.
Auto-dimming mirrors, laminated window glass, and metal scrolls on the steering wheel were shown in images of the new Model. Furthermore, the redesigned Model Y had a USB connector in the glove box and a Tesla-branded storage device to preserve data for features such as Sentry mode or a TeslaCam.
Customers had to wait for a seven-seat interior for the longest time. While the third-row seats could not be finished in time for the Model Y's original introduction, CEO Elon Musk announced that deliveries would begin in early December 2020.
After December, Tesla eventually added the seven-seat option on its purchase page in 2021. However, it is only available on the Long Range trim, not the Performance Model Y.
Voordelen
Long driving distance.
Advanced safety measures are integrated in.
Rapid and powerful acceleration.
The inside is quite spacious, with plenty of headroom and legroom.
Ample storage room for the whole family.
Nadelen
Due to the small rear windows, there is the little rear sight.
Interior design flaws (especially dashboard area).
Due to the lack of Apple CarPlay, Android Auto, or Siri, the technology is bad.
An infotainment system might be a nuisance.
Tesla Model X vs Y
1. Overview
The Tesla Model X is one of the older cars in the lineup after the Tesla Model S debuted in 2012. However, as is typically the case with Tesla manufacturing, the first vehicles didn't hit the streets until 2015.
Despite some early issues, such as the car's signature Falcon Wing rear doors, the Tesla Model X has become one of the automaker's greatest success stories.
The Tesla Model Y is a newer vehicle that has stolen some of the Model X's thunder. It offers buyers a smaller choice while retaining the big SUV's luxury edge and performance appeal.
The Tesla Model Y debuted in 2020, so although it's newer, it also has leaner lines and a little more polished feel than the Model X. It seems to be more in sync with the relatively new Model 3 sedan.
2. Specs
Tesla Model X
Range: 351 miles
Charging: 250kW
Top Speed: 163mph
0-60mph: 2.5 seconds
Extra features: Autopilot, Sentry mode, App control, wireless charger, tinted glass roof, AAA gaming
Tesla Model Y
Range: 330 miles
Charging: 250kW
Top Speed: 155mph
0-60mph: 3.5 seconds
Extra features: Autopilot, Sentry mode, App control, wireless charger, flat-folding seats, tinted glass roof, heated seats and steering wheel
3. Price
The Tesla Variant X Long Range is available at $120,990 for the Long Range model. The Plaid Model X, on the other hand, comes at a significant premium, with a starting price of $138,990. This does, however, come with seven seats and an all-wheel-drive drivetrain.
Even with the latest price increases, the Tesla Model Y is much less expensive. However, the Long Range variant will cost at least $65,990, while the high-speed Performance option will cost at least $69,990.
Both of these vehicles have all-wheel-drive twin motor configurations. As with every Tesla lineup, you may add various extra costs to your final purchase through various choices.
However, these services are now subject to long wait periods. The Model X fared the worst, with the base model's waiting period between January and August 2023. Meanwhile, the Plaid will not be available until between August and October.
The Model Y Long Range Orders might arrive between November 2022 and May 2023. The Performance model is a touch better, with a delivery date of July to September.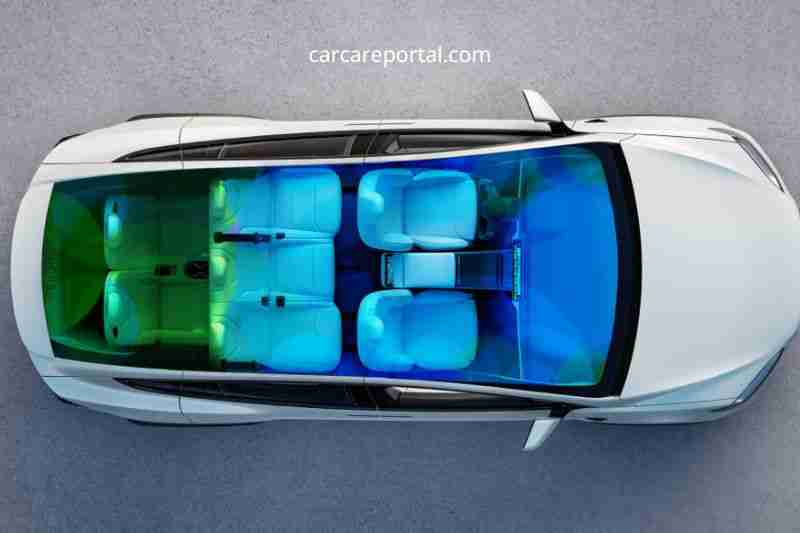 4. Design and Interior
Tesla updates its lineup regularly, and although the Tesla Model Y is still relatively young, it just received a little upgrade. Though minor, later versions have features like auto-dimming mirrors, also featured in the Model 3 update.
Other enhancements have been minimal, such as scarcely detectable silver flourishes in the steering wheel, albeit laminated window glass is more substantial. A USB connector in the glove box and a storage device with the Tesla logo help the company's preference for data-intensive driving assistance.
If you want a true SUV with all the room that comes with it, the Tesla Vehicle X may still be the Model to choose. If you choose that seating arrangement when placing your purchase, it may accommodate up to seven people.
The Model Y's interior isn't nearly as inviting, but it's still spacious, with seats for five in the Performance model. However, the design is currently available in a seven-seat configuration for the Long Range variant of the automobile.
In total internal cargo capacity, it's hardly unexpected that the larger Tesla Model X has 91 cubic feet, compared to the Model Y's 68 cubic feet. The Tesla Model X has also been updated; the refresh means it now has the panoramic glass top featured in the Tesla Model Y.
Interior trim has also been improved, with a carbon fiber finish lending an additional luxury feel to proceedings. The most noticeable modification is the yoke steering wheel, which seems to have been salvaged from a commercial airplane.
If you're looking for infotainment, the Model X outperforms the Model Y with a 17-inch touchscreen larger than the latter's 15-inch display. Furthermore, it is landscape focused. The Model X also has a second touchscreen for passengers in the back seat.
If you intend on spending a lot of time in your vehicle, the Model X will also function as a gaming console, allowing you to play certain triple-A games on the infotainment screen.
5. Power and performance
If you choose any Tesla model, you will get excellent performance in an equal amount. If you want more power, the Tesla Model X is available with a two-motor, all-wheel-drive powertrain or a beefier tri-motor Plaid engine.
Considering its size, the SUV is rather powerful. The Long Range variant has 670 horsepower and a peak speed of 155 mph with a 0-60 mph time of 3.8 seconds. The automobile can also pull 5,000 pounds, making it an excellent choice for many people who like spending time outside.
On the other hand, the Tesla Model X Plaid version is a genuine deal, with a peak power of 1,020hp, a 0-60mph time of under 2.5 seconds, and a maximum speed of 163mph. You still have the 5,000lb towing capability, but the range is reduced by 20 miles.
The Tesla Model Y is also no slouch, with minor variations between the Long Range AWD version and the Performance option.
The Performance vehicle will have a 0-60mph time of 3.5 seconds and a peak speed of 155mph, with a range of 303 miles. The performance of the Long Range AWD vehicle is somewhat lower, but it's still very zingy, with a 0-60mph time of 4.8 seconds, a peak speed of 135mph, and an enhanced range of 318 miles.
6. Battery and range
All of the Tesla vehicles in the lineup have exceptional ranges, and the Tesla Model X and Model Y are no exception. The Model X is available in two versions: Long Range and Plaid. Currently, the former vehicle has a range of up to 348 miles, while the latter ranges roughly 333 miles.
Meanwhile, the Tesla Model Y has two variants: Performance and Long Range AWD. Surprisingly, both vehicles have a long-range battery, with the Performance car providing an estimated 303 miles. Although calculations are based on EPA estimations for the US market, the Long Range AWD variant offers roughly 330 miles.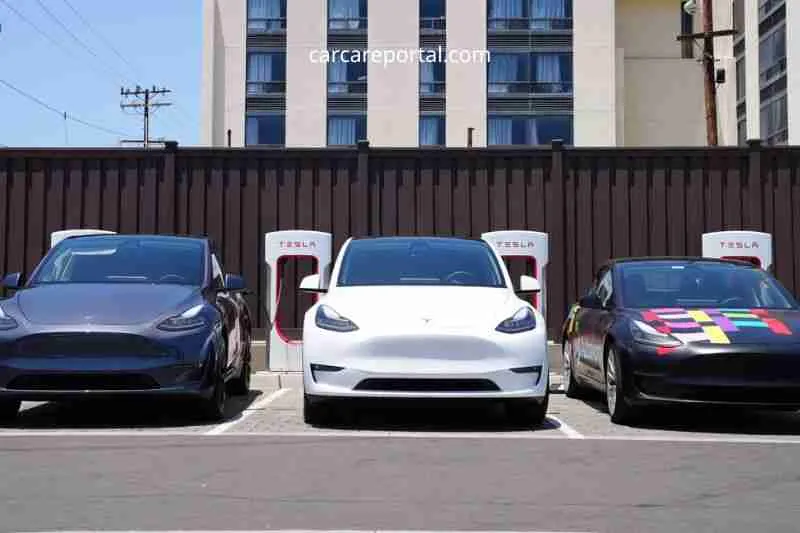 7. Other characteristics
The Tesla Model X has been around for as long as it has, and the Tesla Model Y is a relative newbie, so the two cars have a lot in common. However, the Model X has heated seats, a heated steering wheel, and external driving aids like wiper blades defrosters and washer nozzle warmers for owners in colder climates.
Both vehicles have an outstanding HEPA air filtering technology termed the 'bioweapon protection mode' by Tesla. This was previously only available on the Model X (and Model S), but it will now be a standard feature on all Tesla vehicles.
Given how Tesla continuously upgrades its lineup, additional features exclusively available in the Model X may soon arrive in the Model Y. For that matter, vice versa.
8. Outlook
Even though it has been on the market for some years, the Tesla Model X remains relevant and does not seem to be becoming old. In reality, it has stayed ahead of the game in many respects, with its capacity to fit three rows of seats within a well-appointed SUV. It continues to be immensely popular with many consumers.
The Tesla Model Y has followed suit, putting the company in a solid position to attract new EV buyers. After all, not everyone nowadays wants a large SUV. While sales of the Tesla Model X remain reassuringly robust, many electric vehicle converts seem to see lots of promise in the Model Y's more restricted crossover appeal.
Should You Get A Model X Or A Model Y?
Assuming you can afford it, the Model X outperforms the Model Y in terms of driving range, luggage room, towing capacity, performance (particularly in Plaid configuration), and seating choices.
The smaller, lighter Model Y will fit in smaller garages, handle better, and go nearly as far on a single charge while providing greater second-row legroom. Most consumers' choices will be based on price, but if you can afford the additional $27,000, the Model X provides more of everything.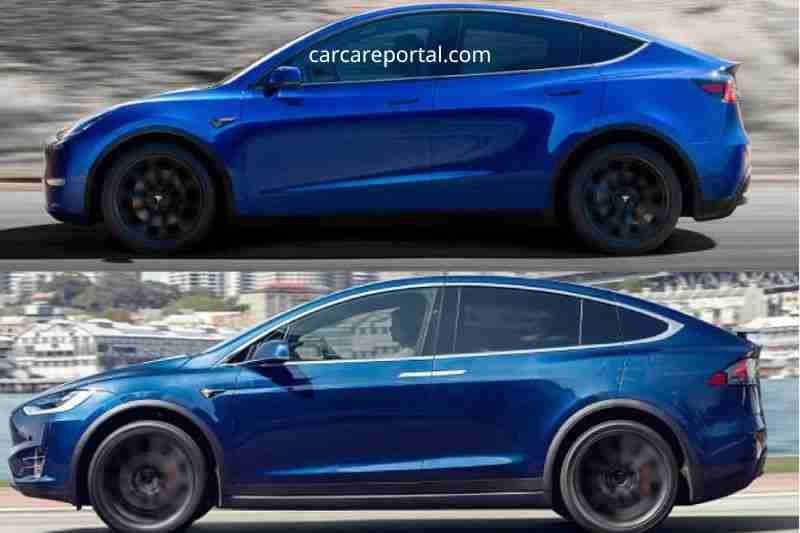 Veelgestelde vragen
1. How comfy are the Tesla Model Y seats?
Of course, the Tesla Model Y is fully equipped with very comfortable seats. Among other models, the general interior is noteworthy. It has considerable headroom and legroom for maximum comfort.
If you want to experience optimum comfort and wonder if the Model Y can fulfill that wish, you can't go wrong with that option. However, the Model X provides better total interior comfort than the Model Y, owing to its larger size.
2. Is the Model Y an SUV?
The Tesla Model Y is, indeed, a crossover SUV. It is well-built and has some of the most excellent features you can imagine when the name "Tesla" comes to mind. The EV comes with a driver-assist autopilot, a large screen, supercharger stations, cargo space with generous seats, and other amenities.
Model Y is a force to be reckoned with in all aspects. As a result, if you want an SUV electric car with high-end amenities, the Tesla Model Y should be high on your priority list.
3. Is the Tesla Y equipped with falcon doors?
No! The Tesla Model Y lacks falcon, gull-wing, or butterfly doors. They are built with standard automobile doors, similar to those seen on conventional cars on the road. This is mostly owing to its size.
The Tesla Vehicle X, on the other hand, is the Model with the renowned falcon doors, which provide a more open area for loading/entry and exit. The door's hinge is on the roof, enabling it to open upward rather than sideways (outwardly).
4. Will Model Y have a greater range in 2022?
Not at all! The EPA-rated range of the 2022 Tesla Model Y is projected to be roughly 279 miles, as opposed to the original 330 miles range of prior versions of the Model Y. On the other hand, the manufacturer said that the Model would be more energy-efficient and have a faster charging capacity.
The 2022 Model Y offers enhanced handling, increased crash safety, and top-tier fit and finish designs. It will also be equipped with a battery pack that lasts many times longer.
5. What makes the Tesla Model Y so unique?
Tesla has been working on several models before the Model Y, which is why it is so well-equipped. The following are some of the unique qualities that distinguish the Model Y as a model to be reckoned with:
Maximum speed and range.
Excellent charging network.
Excellent entertainment technology.
Feels lighter and finer.
Lees ook: