Wat zijn de beste auto's om te drijven? Zijn ze duur!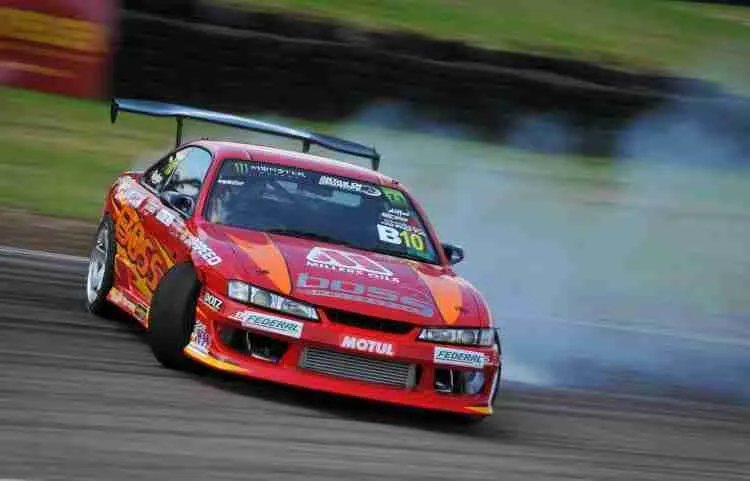 Invoering
Het afdrijven van een auto heeft veel verschillende factoren. In de poging om af te wijken moet de bestuurder opzettelijk oversturen, terwijl de auto grip verliest. De bestuurder moet de controle behouden om de auto met succes door de hele bocht te rijden.
Drifting cars has its origins in Japan thanks to Keiichi Tsuchiya, who started this style of driving during touring car championships. Keiichi Tsuchiya is also known as the "Drift King". Drifting is now considered both a sport and a hobby.
Driften is niet iets wat je zomaar in een auto kunt doen. Er zijn verschillende attributen die ervoor zorgen dat sommige auto's beter kunnen driften dan andere.
Auto's die het beste kunnen driften, zijn meestal licht of matig van gewicht en zijn uitgerust met achterwielaandrijving. Een andere kwaliteit die belangrijk is, is een handgeschakelde versnellingsbak - de handrem en koppeling zijn niet cruciaal, maar erg handig bij het afdrijven. Het is ook het beste om een gewichtsverdeling van 50/50 te hebben. Gewichtsverdeling is belangrijk in een zwerver, want als er te veel gewicht voorin zit, wordt de auto neuszwaar met als gevolg onderstuur. Integendeel, te veel gewicht achterin en uw overstuur zal uit de hand lopen.
Om met succes te kunnen afdrijven, moet u met de juiste auto beginnen. In dit artikel zullen we de beste auto's bespreken om tijdens het afdrijven te besturen en hoeveel u kunt verwachten te besteden aan uw driftraket.
Waar u op moet letten
Hoewel er nogal wat auto's zijn die in aanmerking komen als de beste om te driften, zijn er een paar factoren waarmee u rekening moet houden wanneer u door ze bladert.
Sommige auto's die worden gebruikt om te driften, vereisen veel aanpassingen. Dit is belangrijk om in gedachten te houden, want als je wilt, hebben sommige auto's een paar aanpassingen nodig om tot de beste te behoren. Als u geen tijd en geld wilt besteden aan het aanpassen van uw driftraket, kunt u het beste vasthouden aan een auto die al de gewenste afstelling heeft.
Hoeveel u bereid bent te besteden, is ook belangrijk om in gedachten te houden. Sommige auto's zoals de Nissan 350Z en de BMW E36 zijn goedkoper en behoeven minder aanpassingen. Een zwerver zoals een BMW M5 zal je uiteindelijk een flinke portie verandering kosten.
Ten slotte is het belangrijk om de locatie in gedachten te houden. Als u uw drifter vaak gebruikt, moet u mogelijk onderdelen vervangen vanwege slijtage. U kunt bijvoorbeeld moeite hebben om bepaalde onderdelen voor uw zwerver te krijgen als u een buitenlandse auto koopt. Houd daarom rekening met de locatie van de fabrikant.
Beste auto's om te driften
NISSAN 350Z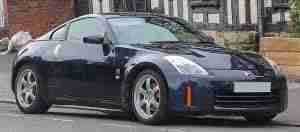 A Nissan 350Z is a great choice if you are looking to check off all of the boxes for the perfect car to drift in. After being released in 2003, the Nissan 350Z quickly made it's way up on the list of "go to" cars in the drifting scene. Not only is the car known for its reliable power plant and chassis- it is also known for its sleek and stylish body that doesn't break the bank!
Een Nissan 350Z is een prima optie als u tijdens het afdrijven minimale aanpassingen wilt doen. De standaardtransmissie, het wieldifferentieel en de asopstelling van de 350Z zijn typische aanpassingen die vereist zijn op andere voertuigen. Dit gezegd zijnde, de Nissan 350Z-voorraad is al gebouwd voor succes.
De handgeschakelde versnellingsbak van de Nissan 350Z is zorgeloos en deze auto's glijden echt goed op zichzelf, zonder al te veel aanpassingen te hoeven doen. Een paar kleine aanpassingen aan de ophanging en je Nissan 350Z zal door afwijkingen rijden.
De gemiddelde prijs van een gebruikte Nissan 350Z ligt rond de $8.000. Dit is een geweldige prijs voor een auto die vaak wordt omschreven als extreem betrouwbaar.
NISSAN S13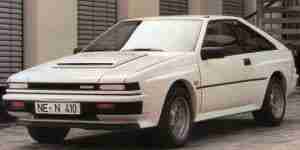 Er zijn veel factoren die de Nissan S13 tot een van de beste auto's maken om mee te driften. Het is in principe klaar om meteen weg te drijven. Hoewel er veel factoren zijn, vallen de eenvoud en prijsstelling op als de beste eigenschappen.
De Nissan S13 is heel eenvoudig, maar er zijn veel ruilopties beschikbaar. Dit gezegd zijnde, als het gewenst is, is het gemakkelijk om de auto naar een hoger niveau te tillen.
Het unibody-ontwerp helpt de S13 licht en wendbaar te zijn. Hoewel het geen 50/50 gewichtsverdeling is, komt het wel in de buurt van 55/45. Gewichtsverdeling is belangrijk in een zwerver, want als er te veel gewicht voorin zit, wordt de auto neuszwaar met als gevolg onderstuur. Integendeel, te veel gewicht achterin en uw overstuur zal uit de hand lopen.
The price point of a Nissan S13 is a factor that truly stands out. S13's can be found, used, for low prices such as $2,000. Not only is the car itself affordable but so are the aftermarket parts for upgrades.
NISSAN 240SX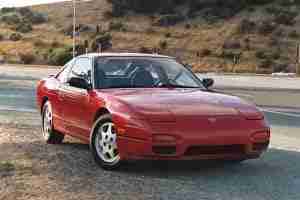 De 240SX is een andere geweldige keuze van Nissan als u op zoek bent naar een auto die gewoon aan alle driftvereisten voldoet. Deze auto is extreem licht en laag bij de grond. Het is ook achterwielaandrijving en komt vaker voor met handmatige transmissies dan met automatische. De onberispelijke ophanging en remmen van de Nissan 240SX zullen enorm helpen bij het afdrijven.
De Nissan 240SX spreekt de meeste drifters aan vanwege alle beschikbare prestatieaanpassingen. Deze auto heeft zowat elke prestatieverandering die de mens kent. Daarom, als u een 240SX kunt vinden die niet eerder is geruild, kunt u deze aanpassen aan al uw persoonlijke driftbehoeften.
De Nissan 240SX heeft altijd de overhand gehad in de driftscene. Daarom zijn ze redelijk toegankelijk. Het bereik van wat u tegenkomt, varieert. Misschien vindt u een 240 SX spotgoedkoop vanwege de uitgebreide slijtage. U kunt ook de perfecte 240SX voor u tegenkomen, maar wees gerust, deze zal worden gevolgd door een flinke prijs.
NISSAN SKYLINE R33 GTS-T
Het vermogen, de remmen en de ophanging zijn enkele van de vele geweldige factoren van de Nissan Skyline R33 GTS-T. Dit specifieke model is gebouwd tussen 1993 en 1998. Er zijn slechts een paar kleine aanpassingen nodig om het met absoluut gemak door bochten te laten glijden.
De Nissan heeft veel vermogen, maar er is potentieel voor meer als dat is wat u zoekt. Hoewel de Skyline geen problemen vertoont bij het afdrijven zoals het is, kunnen er altijd enkele aanpassingen worden gemaakt om uw driftervaring te verbeteren.
Gewichtsvermindering is een van de kleine aanpassingen die wordt gesuggereerd bij het afdrijven. Een van de meest gebruikelijke manieren om wat gewicht van een auto te verliezen, is door enkele interieuronderdelen te vervangen door lichtere versies. U kunt de achterbank en passagiersstoelen ook volledig verwijderen.
De prijzen variëren drastisch voor dit specifieke Nissan-model.
BMW E36
Om met een beperkt budget te beginnen, is het een goede optie om naar een BMW 3-serie te kijken. Om precies te zijn, een BMW E36 staat bekend als een leuke en betaalbare zwerver.
The BMW E36  is automatically capable of being a great drifter for beginners due to the body's base frame. With a perfect 50/50 weight distribution the chassis will be very predictable when sliding into a drift. This can be very helpful in order for the driver to maintain control while entering and exiting the drift.
It is suggested, when using a BMW E36 for drifting, that the owner welds the differential. A welded differential will keep both of the back wheels spinning at the same time throughout a drift. Welding the differential will help to glide through your drift due to the inner wheel skipping across the ground to keep up with the outer wheel.
What stands out most about the BMW E36 is the cost and the fact that they are quite accessible. They are relatively inexpensive and have great aftermarket support. When looking to purchase a BMW E36 you can be relieved to know that you may be able to find one, used, for south of $5,000.
BMW M5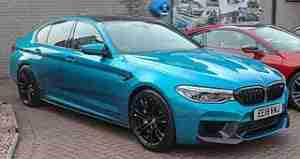 It is a no surprise that the BMW M5 is amongst one of the best cars for drifting. Many promotional commercials for the BMW M5 even feature clips of the car drifting.
The BMW M5 has been used to break multiple Guiness World Records. In 2018 driving a BMW M5, Johan Schwartz set a new a record by drifting eight hours straight for a total of 232.5 miles.
This car has been said to make drifting easy. This can be credited to it's factors such as 50/50 weight distribution, torque, and overall power. The BMW M5 has all wheel drive designed for traction in all conditions. With the push of a button, full power goes directly to the rear axle.
The BMW M5 is definitely one of the more luxurious options but there is no doubt that it deserves the recognition as one of the best. For a current model of the BMW M5 you are looking at a starting price of $102,000.
FORD MUSTANG FOX BODY
The Ford Mustang Fox Body has gained recognition as the standard choice when it comes to American drift cars.  Fox Body Mustangs are accessible, lightweight, and easy to modify. This fun and affordable car can be the perfect beginner's drift missile.
In order for your Fox Body Mustang to be the perfect drifter it will need a few modifications. Some of these modifications include stiffening the chassis, increasing horse power and changing the differential.
Mustangs are rear-wheel drive and typically have manual transmissions. If a mustang does not have a manual transmission, automatic to manual swap is an option.
Though there are a few modifications that are needed on Fox Body Mustangs, they are known for being inexpensive and well-supported by the aftermarket industry.
Price points vary on Fox Body Mustangs. The cost varies depending on if you are buying stock, used with modifications, or used without modifications. For a used Fox Body Mustang you can expect to pay anywhere between $5,000 to $15,000.
TOYOTA AE86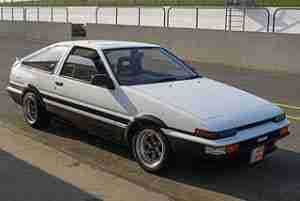 The Toyota AE86 has taken the place of a true drift classic. This car is known for being lightweight and very tossable. If executed correctly, with total commitment to speed you can achieve the perfect slide.
The Toyota AE86 was one of cars that initially made drifting a recognized maneuver. The Toyota AE86 gained recognition due to Keiichi Tsuchiya, a Japanese racer also known as the "Drift King". Keiichi Tsuchiya effectively used a Toyota AE86 to help make the sport of drifting so popular.
The Toyota AE86 is a great choice when you would like to acquire a greater skill level of drifting. The AE86 is with no doubt lightweight, but it also has a short wheelbase and a solid rear axle in the back. These qualities of the stock AE86 can make the handling of the car while drifting a bit difficult. It is important for the driver to have a good sense for weight transfer as well as experience in the act of drifting.
You can expect to spend well over $15,000 on one of these classics. Though the Toyota AE86 is amongst some of the older models used for drifting they have not lost their value. A Toyota AE86 will not be the most affordable option but it also not the priciest. The boosted price is mainly due to its reputation in motorsports.
MAZDA RX7 FC
The Mazda RX7 FC is not the best choice for those just beginning in the world of drifting. This car is great for drifting if you know how to properly maintain it.
The RX7 FC is light and powerful and has been used by many drifters. Unfortunately, regardless of the car's popularity They discontinued the RX-7 because of low sales. The last year of sales in America was 1995.
Because the Mazda RX7 FC was discontinued it is not particularly easy to get your hands on one. Also, because these cars not easily accessible, they are also not the best drifter on a budget.
MAZDA MIATA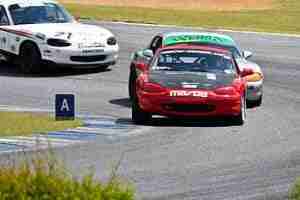 This small and quaint two-seater is not only a bargain, but it is also one of the best options when it comes to the all-around drifting experience. The Miata is the ultimate choice when looking to test the limits of what you are capable of while drifting.
Though the Mazda Miata is not the most powerful drifter or the easiest car to handle- it truly does not disappoint when sliding around corners.
You can find a used Mazda Miata for an average of $8,000. Newer models start at around $22,000 but rarely exceed $33,000, truly making the Mazda Miata one of the best bargain drifters.
De MERCEDES C63 AMG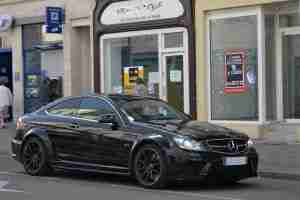 There's no doubt that the Mercedes C63 AMG is great for drifting. The Mercedes C63 has been quite literally engineered for performance. The engineering does not fail to deliver on maneuverability, making it a great option to slide around corners.
It is suggested to upgrade the suspension upon drifting. This is suggested in order to add some additional lightness to the car.
The exterior of the Mercedes C63 AMG is also very stylish. There are three variations including the cabriolet model, the sedan, or the coupe. The coupe being your best option for drifting.
The only trouble comes down to the expense. The Mercedes C63 AMG is not the most expensive drifter but it also does not come cheap. You can expect to see price points for a newer model starting at $41,000.
Gevolgtrekking
The act of drifting a car has many different factors. In the attempt to drift, the driver must intentionally oversteer while the car loses traction. The driver must maintain control to successfully drive the car through the entirety of a corner. Drifting isn't something you can just do in any car. In order to drift successfully you must start with the right car, and knowing what type of car requires being educated on the topic.
As shown in this article, there are many cars that can be described as the best for drifting. It mainly comes down to what you are personally looking for in a drift missile.
It is important to keep in mind the amount of work you want to put into your drifter. Some cars that are best for drifting can require a lot of work and modifications. On the contrary, some cars are stock ready to glide around a corner.
How much you are willing to spend is also an important aspect to keep in mind. Cars such as a BMW E36 or a Nissan 350Z are better for those who are you are on a budget. A Mercedes C63 AMG or a BMW M5 are options for those who have a bit of wiggle room in their financial situation.
Above all, it is important to be properly educated on the drifter of your choice.