11 aparelhos de carro incríveis para menos de $200 que você nunca ouviu falar antes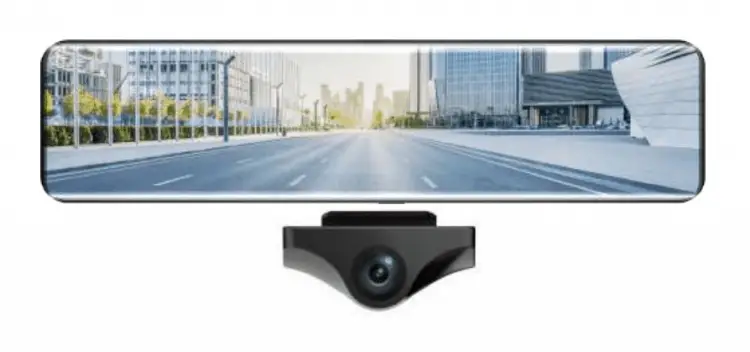 There are a lot of car gadgets on the market these days, but many of them are too expensive for the quality that they give, or they're too flimsy for those of us with busy lifestyles. This list of car gadgets covers everything from entertainment, to cleaning, to organization, to safety. If you are in and out of your vehicle a lot, love cool car gadgets, and are on a budget, this post is for you. Here are 11 useful car gadgets for under $200.
Saco de lixo e ganchos para carro B-Comfort
Se você está em trânsito e comendo a maior parte das refeições no carro, este produto tornará sua vida muito menos complicada. Infelizmente, a maioria dos carros não vem com uma lata de lixo embutida, mas felizmente para você, você pode comprar uma na Amazon por menos de $15. Este produto é uma pechincha pela comodidade que oferece, pois tornará muito mais fácil manter o seu automóvel limpo e organizado.
This product is washable, which makes it eco-friendly. By using this product, you can keep your car clean and look after the environment at the same time. Just empty the trash bag of garbage and toss it in your washing machine, and you're good to go. There are no special bags that need replaced with this product, which makes it even more of a budget friendly purchase.
A abertura do saco de lixo tem uma tampa ajustável com cordão, para que nenhum lixo ou detritos caiam do saco de lixo, mesmo quando o saco fica cheio. Também tem uma abertura fácil na parte inferior que fecha velcros, para que possa abrir para esvaziar facilmente.
The size is 8 by 15 inches, which is still small and compact, so it won't get in the way of you or your passengers, but it will hold enough trash so you don't feel like you need to empty it all the time. This product also comes with not just one, but two of the B-Comfort Car Trash Bags, so you can have more time in between the chore of taking the trash out. There's nothing about this bag that reduces odor, though, so if you are putting uneaten food or anything else that might smell in the bag, you'll need to take it out more often.
The bag easily attaches with a buckle and adjustable straps around the back of your headrest, so it's convenient and out of the way and won't get kicked or knocked about like it would if it was on the floor. The bag also can attach around a car door handle if you would want it to be in easier reach of the driver.
Como bônus, este produto vem com dois ganchos de plástico que você pode usar para pendurar bolsas, sacolas ou mochilas para tornar seu deslocamento ainda mais organizado.
Receptor cassete arsvita car audio bluetooth
Você ainda está dirigindo um carro com um toca-fitas? Você ao menos sabe o que é uma fita? Sim, percebemos que as fitas estão muito desatualizadas neste momento, mas há muitas pessoas que ainda possuem carros com tocadores de fita cassete, e este produto ajudará a tirá-los da idade das trevas para uma experiência de audição de música mais moderna.
Se o seu carro for antigo, este produto o ajudará a ouvir música em seu telefone, tablet ou mp3 player, se você tiver um desses. Basta ligá-lo ao seu leitor de cassetes e pode configurar a sua ligação Bluetooth a partir do seu smartphone. Funciona com a maioria dos smartphones, e você pode usá-lo com o toca-fitas do seu carro ou levá-lo para dentro e usar com um toca-fitas que você tem em sua casa, então ele também pode ser usado fora do seu veículo se necessário, o que lhe dá mais utilizações pelo dinheiro que você gasta com isso.
The Arsvita Car Audio Bluetooth Cassette Receiver also has an aux cord plug-in, so you can play music from your device with an aux cord as well instead of using the wireless Bluetooth connection, which is not quite as convenient as a wireless connection, but it's an option if you choose to use it that way.
Você pode usar o receptor para controlar o volume da música, pular músicas ou pausar a música. Você também pode usar o receptor para atender chamadas de seu dispositivo móvel.
O receptor tem bateria de longa duração de oito horas e leva apenas uma hora e meia para carregar, por isso é perfeito para longas viagens.
There is no risk in buying this product since you can get a replacement in the first 16 months after purchasing it. It's also a great budget buy if you don't want to go to the trouble or expense of replacing your entire car stereo.
Organizador do console do carro por Lebogner 
This product is a must-have for parents of all aged kids, for people who carpool with other adults, or even if you're the only person who uses your car, but you just have a lot of stuff to take with you. If you feel like you don't have enough space in your back seat for drinks or snacks, this definitely makes up for the lack of cupholders when you're carpooling your kids to all their extracurricular activities or carpooling to work with your coworkers.
This organizer can hold everything from water bottles, coloring books, tablets, games, and snacks to help keep your car a little less cluttered. Most importantly, it gives these items a place and keeps them off the floor. No one likes it when there's a mess all over your car's floor and nowhere to store the necessities, and this product is the solution to that problem.
Este organizador de console de carro tem quatro grandes bolsos internos para guardar bebidas e outros itens, junto com seis bolsos laterais de malha para smartphones ou outros itens menores, como canetas ou notebooks.
The product has a seatbelt attachment so it will stay in place in the back seat, and when it's not in use, it can be folded flat so you have the space back in your vehicle, which is ideal for small vehicles.
Pad Mini-Factory Premium Universal Antideslizante
This is another great organizing product for your car. This 11 by 7 inch pad is temperature resistant and made up of 3 millimeters thick of sticky, soft gel, and it will hold all of your random items that you don't have a place for in your vehicle. If your passenger doesn't have a place to hold their phone or keys, this product will work for that, and the items placed on it won't go sliding all over the place as soon as you accelerate.
Isso ajudará a evitar que seus itens sejam perdidos ou danificados, caso caiam do painel. Você pode usar este produto para decoração de automóveis, bem como mantê-los permanecendo com segurança no espaço.
The pad is large enough to hold an iPad or other tablet, but it can also be cut easily with scissors if you'd like it to be smaller. There is no adhesive, glue, or magnets needed for this product. As it starts to lose its stickiness over time, you can wash it with soap and water, and the pad will be sticky again to safely secure all of your items while you're driving.
Gel de limpeza TICARVE para detalhamento de carros 
For people who use their vehicles a lot, their cars can very quickly become dirt magnets. This product is an awesome, futuristic way that can help you keep your car clean. It's designed with adhesive gel so that you can easily clean all the small spaces where dirt gets trapped in your car—cupholders, air vents, steering wheels, storage areas, console, gear shift, door handles, and any other place you can think of that needs cleaning.
Este produto é muito fácil de usar. Pressione o gel na área suja e, lentamente, retire-o e diga adeus à sujeira.
You can also reuse the cleaning gel for multiple uses, but if your car is particularly dirty, we'd recommend that you buy several of these. They work great for quick cleanings when you're in a rush. The product can also be used outside of your vehicle in your home or office on keyboards, remote controls, and other electronic devices.
O gel de limpeza automática TICARVE também é feito de gel biodegradável e não é tóxico. Como um bônus adicional, ele tem um agradável aroma de lavanda para fazer seu carro cheirar bem.
Vodeson Remote Control Key Finder
This product is recommended for seniors or anyone forgetful on Amazon, but we recommend it for anyone who has a busy lifestyle. It's easy to walk into your house and leave your keys somewhere and forget where you left them, even though you have the best intentions of hanging them on a hook by the door. The Vodeson remote control key finder will have you out the door and on your way to work quickly, instead of wasting precious time trying to locate your car keys.
Este produto vem com um controle remoto transmissor RF e dois receptores, então você pode conectá-los a dois conjuntos de chaves, ou mesmo às suas chaves e ao seu telefone, ou mesmo ao controle remoto da TV que sempre parece estar desaparecido.
O transmissor tem um botão codificado em vermelho e um azul que correspondem aos receptores. Portanto, se você perder as chaves que estão conectadas ao receptor vermelho, pressione o botão vermelho e o receptor emitirá um bipe e acenderá para que você possa localizá-lo facilmente. Se o seu telefone estiver conectado ao receptor azul, você deverá pressionar o botão azul e encontrar o seu telefone da mesma maneira.
A tecnologia de radiofrequência é avançada o suficiente para ser capaz de atravessar paredes, almofadas, portas e móveis para ajudá-lo a encontrar itens perdidos em uma distância de até 30 metros. Se você mora em uma casa grande, não precisa se preocupar se o localizador da chave não funcionará. O som é alto o suficiente para ser ouvido à distância, e a luz também oferece uma maneira visual de localizar os itens perdidos.
Espelho de carro bebê Omorc
For all the parents out there, this car mirror has safety written all over it. With infant car seats designed to face the rear of the vehicle, you can't easily look in your rear-view mirror to check on your baby like you can check on an older child in a front facing car seat.
A solução para este problema é o Espelho Automóvel para Bebé Omorc. Se você colocar este espelho no banco de trás na frente do seu bebê, você poderá ver facilmente o reflexo dele no espelho do carro do bebê refletido em seu espelho retrovisor com um rápido olhar. O espelho é grande, 7,4 por 11,8 polegadas e tem um formato convexo para melhorar a visibilidade.
The mirror is made of acrylic plastic, not glass, so it is shatterproof. You can remain worry-free because if your baby happens to throw a toy or something at the mirror, it won't break and cause injury. It is also scratch-resistant, so it will last a long time.
Possui alças ajustáveis e pode ser facilmente preso ao banco traseiro. Nenhuma ferramenta necessária para a instalação deste produto. As alças podem acomodar qualquer encosto de cabeça ou banco traseiro, portanto, o espelho pode ser instalado facilmente em qualquer veículo.
Para $14.99 na Amazon, esse recurso de segurança extra vale a pena para lhe dar paz de espírito ao dirigir com seu filho no carro.
AKEEYO X2 Mirror Dash Cam para carros
Se o seu carro já foi danificado enquanto estava estacionado em um estacionamento ou na rua, este produto terá alguns recursos interessantes para você. Este produto tem uma câmera de painel traseira e frontal. A câmera do painel traseiro irá expandir sua visão do espelho retrovisor para ajudá-lo a ver seus pontos cegos mais facilmente ao dirigir, tornando mais fácil fazer backup com segurança.
O display muda automaticamente para a câmera traseira quando seu carro está em marcha à ré para facilidade de uso. Há também uma linha de estacionamento na câmera para ajudar a orientá-lo enquanto você está estacionando em marcha à ré, se tiver problemas para dizer a distância entre o veículo e outras coisas ao seu redor.
Ambas as câmeras têm uma capacidade incrível de processar imagens e funcionam perfeitamente durante o dia e à noite, pois são equipadas com HDR e visão noturna. Esta câmera também possui um monitor de estacionamento que permanecerá ligado por 24 horas após o motor do carro ser desligado. Ele irá capturar todas as imagens se sentir qualquer vibração ou impacto externo, portanto, se alguém bater na traseira do seu carro ou danificá-lo de outra forma, você terá evidências, tornando muito mais fácil resolver o problema e reparar seu veículo. Essa tranquilidade é provavelmente uma das melhores características deste produto.
FRiEQ purificador de ar do carro
The FRIEQ car air purifier has a very modern design. It's silver with a blue LED light that would look great with all vehicle interiors, but what's the best thing about this product is that it will help keep that new car smell lasting for much longer than it would have otherwise because of its powerful odor elimination.
Ele libera 4,8 milhões de íons negativos por centímetro cúbico, o que ajuda a combater os odores em seu veículo. Os íons negativos realmente funcionam para melhorar a qualidade do ar em seu veículo e elimina os odores desagradáveis em vez de apenas encobri-los, como faz o purificador de ar comum para automóveis no mercado.
Seu carro terá um cheiro muito melhor quando os odores forem eliminados em vez de apenas cobertos por um ambientador de cheiro ruim. O purificador de ar do carro ajuda a neutralizar coisas como mofo, bactérias e vírus no ar, o que torna o ar em seu veículo mais saudável para respirar. Ele também vai se livrar do cheiro de fumaça e outros odores difíceis de se livrar.
Os íons negativos devem ajudar a neutralizar a poluição em seu ambiente, e este produto ajuda a fazer isso enquanto neutraliza os odores em seu veículo. Este purificador de ar se conecta facilmente à saída do cigarro do seu carro, tornando-o um acessório indispensável para o seu veículo.
It lights up when it's plugged in, and it continually works while it's plugged in until you decide to unplug it, which you probably won't ever want to get rid of it since it does such a good job of odor eliminating.
Alarme anti-sono StopSleep
Falling asleep while driving causes many car accidents, and this product is the solution to help you stay awake. For long road trips, this is a must-have gadget, especially if you are traveling alone or can't stop to take a break. This gadget is basically an adjustable ring that you put on your hand while driving to monitor electrodermal activity, and it can detect when you are falling asleep at the wheel.
It can detect dips in concentration and will vibrate to alert you when this happens. It's ergonomic and comfortable to wear for long periods. It has eight skin sensors that monitor the electrodermal activity. The fact that it alerts the driver at drops in concentration means that it will vibrate well before the driver has fallen asleep at the wheel. Since it's so easy to be unaware of when we lose our concentration when driving familiar routes, this product is super important to safety while driving. It has a second, more intense alarm that goes off if it registers that the driver is actually falling asleep, which will help them to wake up and become alert. The product information suggests that if you are tired enough that you feel like falling asleep, then it's best to take a break before continuing your trip.
This product is currently unavailable right now, but of all the anti-sleep alarms, it seems to be the most effective, so keep an eye out for when this product becomes available since it's a must-have for safely driving long distances.
Organizador de carros YoGi Prime
This is another great organizing product for people who are in their vehicles a lot. This product is ideal for road trips, since it can hold all of the necessities for keeping both kids and adults entertained. It works as both a back seat organizer or can go in your trunk. It's made of polyester and can be installed in just one minute.
It can store all of yours and your kids' items without a mess, and it will free up space in your trunk for larger items, like suitcases or strollers or whatever else you need to bring with you on your trip.
Conclusão
We've included a lot of great items in this article for you to use to make your car driving experience more organized, safe, and comfortable. These products are all budget-friendly and quality items. We hope you enjoyed learning about these products and that you found something useful for your car in this list of 11 car gadgets for under $200.