Which Truck Is Better Ford Chevy or Dodge?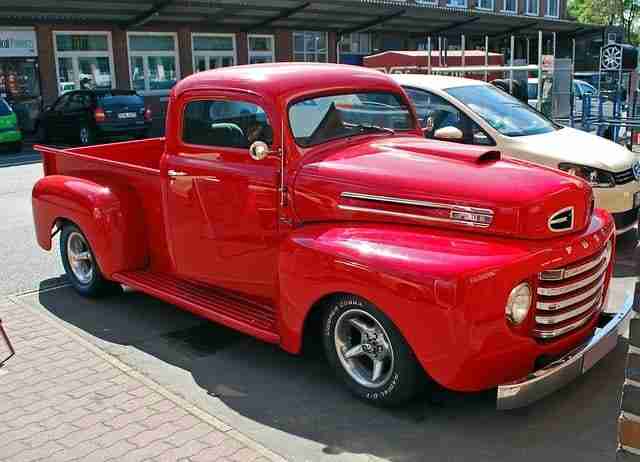 Now that you're planning to get a truck, a truck isn't anything without these three big brands, Ford, Chevy, and dodge. That said, one between the three beats them all and now that's what we're going to fairly by feature find out. A good truck is defined with ability and scopes like its power, handling, safety features, tow capacity, and more. So, which truck is better, Ford, Chevy, or Dodge? Let's find out.
We took to comparison some of the standing out models from the triple giants to help us compare. We have the Ford F-150 vs the Chevy Silverado vs The Ram 1500. Let's get to the features.
Which Truck Is Better Ford Chevy or Dodge? Feature Analysis
The Ford F-150
After the 2019 upgrade, the military-grade Ford F-150  has come out as rough for the terrain and a beach in the desert for you. The point is that Ford is now a giant in most of the terrains with a 450 horsepower, 510 pounds-feet of torque, twin-turbo, 3.5l Eco-boost, and raptor spec to crown it all. With this power, you can cruise over even the hardest terrains. 
The interior is made to glow and last at the same time. The leather seats shall last even after the daily use in years not to say how good they look. If bumps have been a problem, forget about the abrupt shake in your seat with this model's well-damped suspension cycle. Ford offers easy gear shifts with it's accurately calibrated Ford G-M 10-Speed transmission system.
Talking about your well being, this model comes with two front massaging seats to guarantee long comfy drive hours without tire. Still on that, you have assorted luxury strappings, a panoramic sunroof, and power running boards for easier driving. At a demanding price of $74,865, you get an assortment of bed accessories, a tailgate step, and a towing package.
When you need power and speed, especially when you're planning on off-road loaded drives in a comfy truck, then the Ford F-150 is what to bring home. 
The Ram 1500 
Since Ram carried away the truck sauce from its collaboration with dodge, we shall go by Ram trucks. You can still call it the dodge ram if you prefer so. Most people go for trucks to help in soft terrain hike ups and work. When you value enough power but very high comfort, the Ram 1500 comes in to fulfill.
You never get to move a bit on bumps, the air springs take all the shock for you. The tow function is designed to move along with your truck without much effort from you, you ride like there is nothing attached to your truck. 
The 12-inch touchscreen can be divided to display the apple car play while another side shows navigation. Expect good music in your drive from the Herman 19-speaker sound system. Your passengers are not left out, there are rear brushed metal speakers, the sunroof is a large and double row. 
The rare seats can slide and recline, therefore, your passengers get to choose which one needs to relax between the legs and backs.
Compared to the Ford F-50, Ram 1500 is slower with less power. With its tow hitch at the back bumper, you can easily tow your boat or any other recreational facility and have fun. Ram 1500 comes second and classified to be more luxurious than hardy.
Chevrolet Silverado      
Considering that all these trucks have V8 engines, this is the brand that shall give you V8 and try to save your fuel at the same time. 
Want to know how? 
Silverado truck's engine is meant to offer engine power as per the need. It can shut up to six cylinders when the task is too light. If you're out to find a truck that navigates the country with less comfort than the previous two, the Chevrolet Silverado should top your list.
With a powerful V8 engine. Automatic start and stop, led lighting, a two-speed transfer case, and leather seats. Talking of the seats, they are much lower than those of Ford and Ram, you sink into them like you're preparing to drive off a saloon car. 
This model includes a single sunroof located at the front, unlike the double-row-sunroof the Ford and Ram offers. When you get this model, the rear of your truck isn't cooled.
If you cannot survive a hard ride, in terms of comfort, then this truck might not be for you. However, the speed is quite impressive slightly below Ford's. In a bid to make their truck lighter, Chevrolet ended up using a substantial amount of aluminum. The doors, tailgate, and hood are made out of aluminum which isn't that impressive given that the weight is only 90 pounds below Ford's.
You easily get to move your trailer along if you got a full view of it. Chevrolet Silverado ensures this from their high mount rare view camera on top of the normal low-rate-view camera. The interior of this model gives less comfort and plastic parts making it look and feel low. 
When we remember Ford's massaging seats plus the cool rare Ram offers, Chevrolet has a long way to creating an impressive comfy interior.
Which Truck Is Better Ford Chevy or Dodge – Who Tops the List?   
After familiarizing yourself with the above features, choosing the best boils down to your needs. When you need more power, you can start with the ford or go for the Ram, however, Chevrolet Silverado offers less power. 
Whether you're planning to tow fewer tones with ease in a comfy truck, then Ram shall be your choice. However, if you need to tow multiple tones you shall need the power of Ford or Chevrolet, ram might end up frustrating you on this.
Overall, Ford beats them all in terms of power, security features, and the interior especially the massaging leather seats. Ram comes second but fails when it comes to power. Chevrolet is great when it comes to power, however, it fails to cater for the comfort of you and your passengers.