How Much Does a Car Inspection Cost in PA?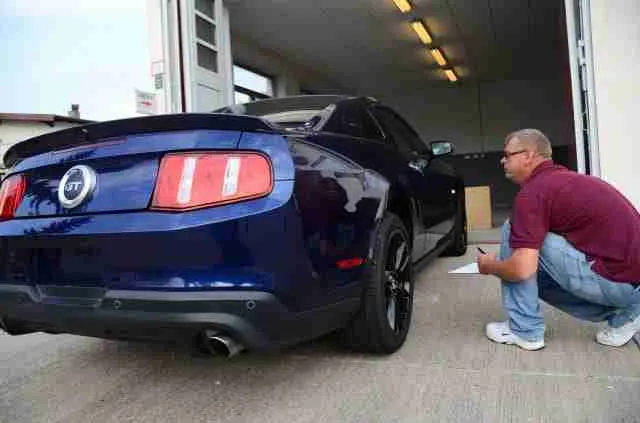 In the state of Pennsylvania, all drivers need to go through periodic safety inspections to make sure that their vehicles are operating safely. What many people soon realize is that the pricing for this can vary quite a bit. Just how much does a car inspection cost in PA? It depends on a number of factors, and also how much work a person is willing to put in to find the best price.
Why are safety inspections needed?
Those new to Pennsylvania might not understand exactly why the state requires vehicle safety inspections. There are some states in the United States that do not require this, so are they really that beneficial?
The inspections are done in large part to protect drivers out on the road. A random vehicle failure out on the highway can potentially cause a lot of damage if it happens during rush hour. Crashes on major roads and highways can't be completely prevented, but having cars go through safety programs can help to reduce the risk.
Where are inspections done?
All vehicle safety inspections are going to be done at repair garages and shops throughout the state. All of these locations will be labeled as official PennDOT inspection stations. Fees are not set in stone, as each shop has the ability to do what they want with pricing.
If a vehicle does fail inspection, the inspection fee does not go towards the repair. However, a person will need to get that repair done before being able to pass inspection.
How much will the car inspection cost?
Anyone looking for a definitive answer when it comes to the cost of an inspection will be searching for a long time. The truth of the matter is, pricing can be different even when comparing two repair shops right next to each other in the same city.
About the lowest price a person can expect is right around $40 for a PA auto inspection and auto emissions inspection combined. This is going to completely cover a vehicle. The price can easily double and even get closer to $100 in certain areas of the state. In particular, repair shops in the heart of major cities tend to charge a little bit more than suburban/rural areas.
It is also important to always look into any repair shops that offer an extremely low price. In most cases, that is just a ploy to get a person in the door. After they are getting in initial test done, they are hit with another charge that might be something out of the blue.
There are also companies that will charge separate fees for the auto inspection and the auto emissions inspection. It might seem cheaper at first, but combined it is going to be more expensive.
How can the best prices be found when it comes to car inspections?
Searching locally online is always going to be a good starting point for anyone who is looking to save a little bit of money when in need of a car inspection. Another option to consider is asking friends and family where they go. More likely than not, at least someone has figured out where the cheapest option is in the area.
The final option is to just find shops online and directly contact them. If they are not upfront with the cost, don't bother working with them. Shops that offer a great price are going to be more than willing to share that information so they can get additional business.
Are there any exemptions?
Those people who do not drive a vehicle that much can be exempted from the emissions test. If 5000 miles or less are put on a vehicle in a year, the shop can provide an exempt sticker to save some money.
Other than that, there is not a lot of wiggle room when it comes to inspections. The state of Pennsylvania is very adamant about making sure all cars are properly inspected.
Frequently Asked Questions
Is a car inspection worth it?
In our view, safety measures are always worth it. And that certainly includes car inspections.
A safety inspection can put your mind at ease, and once carried out, you can then rest assured that your new car is safe to drive and is unlikely to place you or your family at risk of danger caused by a fault in the car.
If you've been paying attention to the content earlier you will have noticed that car inspections are affordable, usually costing around $40 and very rarely going over $100.
When such inspections are carried out by someone suitably qualified, such as a mechanic, they are well-positioned to identify any safety issues that a regular Joe would very easily miss.
Even if the car dealer has certified your next car, you should still go ahead and pay for the inspection.
And at the end of the day, you can't put a price on your family's safety.
Who pays for pre-purchase inspection?
It's the buyer who typically pays for any pre-purchase inspection.
This inspection should be carried out by a qualified mechanic and be used to confirm that all the components of the car are in good working condition.
It should also be very thorough in order to reveal any obscure defects in the car that might not be visible to the eye. The inspection should look in particular into the car's body, frame, and engine in order to establish the car's overall condition.
This inspection should ideally include a test drive on a route that includes hills and potholes. This is an easy way to identify suspension problems or engine performance issues.
Most dealerships allow potential buyers to take a car off the lot to have it inspected, although some do not.
If however, you are in the market for a new car, you have decided that you don't really want to pay for a pre-purchase inspection, could avoid this by buying a new car at an auction.
Do dealerships allow pre-purchase inspections?
We're pleased to report that most car dealerships will allow potential buyers to take a car off the lot to have it properly inspected in a pre-purchase inspection.
However, it's important to note at this point that dealerships are not legally required to allow the car to be removed from the lot for this inspection.
We think that the best kind of pre-purchase inspection for your new car is one that involves a test drive, since this is a great way to assess the car's performance in real-world scenarios.
Perhaps seeing for example how the engine performs on steep inclines, and how the car's suspension handles the occasional pothole.
Most car dealerships can do a state inspection, where a number of different safety checks are made, and sometimes emission checks are made too.
But such inspections are not designed to check every fault a car may have, so it's well worth paying for a pre-purchase car inspection before you buy your next car.
Final thoughts
No one likes having to pay a fee for a car inspection, but it is part of living in Pennsylvania. By doing a little bit of research, most people will be able to find a pretty inexpensive option for the inspection.
There is no reason to spend over $100 for something that can be done for half of that.