How to Find Out What Vehicles Are Registered to You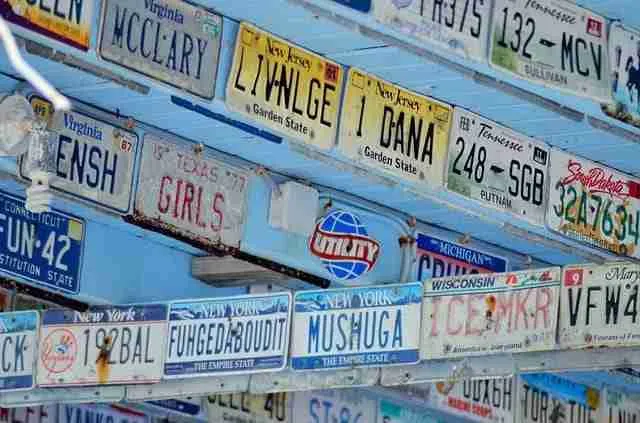 There are cases when you need to find out all the vehicles that are registered in your name. But unfortunately, it can be a tricky task.  In this post, we are going to explain the procedure. Here you will learn how to find out what vehicles are registered to you.
You have to request this information from a traffic department. To do it, you will need to identify yourself with your driving license or ID. You will also need to provide them with the owner's details. If you no longer want the vehicles registered in your name, you will have to disable the registrations.
What you need to know
The first thing to know is that you will not get this information for free. So, in order to obtain this information you should be prepared to spend a few dollars. And that makes sense because people who provide this information have costs. You will not hesitate to pay for the service because you are receiving a very important service.
They are legally bound to protect your privacy. Before you make an attempt to obtain this information, you should have a clear idea of why you are going to obtain this information. You will have to explain this reason to them.
A car's registration address can be verified by a handful of resources. You can consider using NMVTIS and records, but the procedures may not be very easy. There are some online resources, but you have to pay for the services. These portals can be used like search engines, and they are pretty easy to use. 
You can use DMV records to perform verification but there are Federal regulations and these regulations can make the procedure hard for you. Information related to vehicle titling is available in almost all states but the information is not easy to obtain. Consumers cannot get that information whenever they need. The information is meant for mainly law enforcement agencies. 
By visiting www.wegolook.com, you can check the address. It helps you buy a vehicle without you having to check it personally. The service is available in every US state, and the cost starts at only $49. Depending on which state you live in, the cost can slightly vary. 
If you want the job done instantly, you can use A1peoplesearch.com. the site is very easy to use, and you can obtain the information without anybody's help. Per record, the service costs only $7.47.
Use government resources
To know how to find out what vehicles are registered to you, find a government office in your locality where motor vehicles are registered. License plates are issued and tracked by government agencies. Your state or province will determine who can access the information regarding the license.
The process can be a bit complicated if the license is issued in another state or province. In some cases, the authorities may take several weeks to respond to your mail.
Make sure you explain why you are trying to learn how to find out what vehicles are registered to you, because car owners are protected by privacy laws. Every state outlines several valid reasons. You will find authorized reasons if you do some research online.
And if you fail to find the information, a motor vehicle agency can help you. Get in touch with an agency and clearly state that you need to know how to find out what vehicles are registered to you. Hopefully they will take the issue seriously and walk you through the entire process.
They will give you an information request form and you will have to fill out the form. Before you do so, read the instructions carefully. You are likely to get a satisfactory result if you provide sufficient information.
The next step is to submit the documents with fees. The fees vary depending on where you live, but the amount is usually not more than $50. You may get the results immediately, but in some cases the process can take a while.
Finding a vehicle's registered owner
Some legwork is needed to find out the real owner of a car. However, several sources can help you if you have the necessary information. It is good to mention here that anyone can not obtain the information. Make sure you have a valid reason why you need to find out the owner of a vehicle. Here are the steps:
First, you have to go to the local DMV, which stands for Department of Motor Vehicles. In order to request information about the current owner of a car, you need the VIN number. But the authorities are responsible for protecting the privacy of a car owner, and that is why they will not release the information unless the issue concerns a theft.
Take the license plate number of your car and contact the local police department. Again they will give you the information only if it is a criminal case. They will make sure you are buying a car from its real owner.
Visit SnellingInvestigations.com or a similar company and contact a private investigator. By checking public records, a licensed investigator can help you find the information you are looking for.
Can you know if someone is using a car registered in your name?
This is in fact the same issue, if you know how to find out what vehicles are registered to you, you can find out if a vehicle registered in your name is being used by someone else. To do it, get in touch with the Department of Motor Vehicles and show your identification card issued by your state.
The DMV will assess the information provided by you and let you know if you are actually using the cars registered in your name. Legally, the DMV is obliged to do an investigation regarding the issue. 
If you do not have the vehicle identification number (VIN), currently it is not possible to know whether a car registered in your name is being used by someone else. So, the best thing to do is to figure out the number of vehicles that are registered in your name. This way, you can make sure that the person is not doing the same research and using it against you. So, a general research is not enough to find out if someone is using a car registered in your name.
You can not do it even if you can prove that the car has been stolen. In case of a suspected identity theft, get in touch with the Federal Bureau of Investigation or the district attorney's office. However, to get the expected results, you must prove that you are the real owner of the vehicle.
In conclusion
It is your legal right to know how to find out what vehicles are registered to you, and you can easily get that information if you are willing to spend some time and a little bit of money. If you have the necessary documents, hopefully everything will go smoothly. We hope you have found this post helpful and it will help you obtain the information without any hassle.