How To Fix Oil Dilution in the Honda CR-V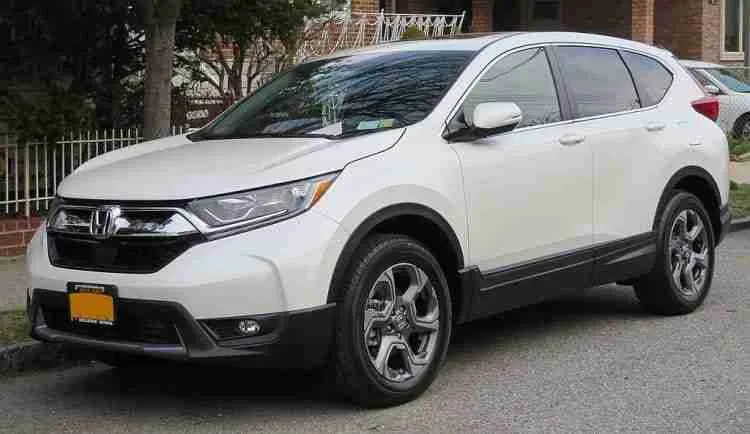 Introduction: The widespread problem of oil dilution in the Honda CR-V.
One of Honda's most popular vehicles, the Honda CR-V, is experiencing performance issues due to a defect in certain model years. Honda CR-V owners may already be aware of the issue reported in June of 2019 by Consumer Reports (1) regarding gasoline mixing with engine oil in 2017-2018 models. In the event this affects you there are a few options to remedy the situation, which left untreated could result in catastrophic engine failure.
What is causing the oil dilution problem to begin with.
The Honda CR-V's 1.5L engine has a very efficient cooling system which causes the engine to reach a normal temperature much slower than other model engines. This reduction in engine temperature prevents the fuel that would evaporate and reroute itself to the combustion chamber. This excess fuel then passes by the piston rings allowing it to reach the engine's oil. (3)
Honda implemented its "Earth Dreams" engine line which includes 4 cylinder affected engine on all but their base Honda CR-V model. This engine is also used and may affect the Honda EX (upper trim package), EX-L and touring models of the Honda Civic. Owners should check their manual and purchase paperwork to confirm if their vehicle currently uses the problematic engine.
Cold weather may increase oil dilution.
Frequent short drives and extreme cold weather operation may increase the problem. Since discovering the condition Honda has responded by contacting owners through the manufacturer to bring the vehicle in for repairs. The affected states that have been notified include:
AK, ME, SD, ND, IA, MA, NY, RI, OH, MA, PA, NE, MT, VT, NJ, NH, MI, IL, IN, CT, MN
Although the issue seems to affect cold weather states more than warm weather ones, there have been complaints from consumer in California, Texas and the southern coast during the summer months.
How to determine if you're affected.
Start by identifying the problem by checking that the engine level is above full and the odor of gasoline is present. If either issue is present then fuel may be seeping into the oil, and the CR-V needs to brought in to a local Honda dealer for repair.
Owners are advised to ask for and keep detailed repair invoice. If the service advisor states that there are no repairs needed ensure "no fix is available" is listed on the invoice. If the problem persists Honda CR-V owners are entitled to continue bringing the vehicle in for service under lemon laws. This is true even if the service advisor states they either cannot fix the problem or there is no solution.
Honda extends its warranty, but it doesn't cover everything.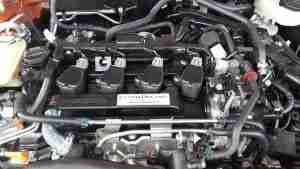 Currently Honda has added an additional year of coverage, six years from purchase date, and with no mileage restrictions. However, the coverage is limited to the specific powertrain components of the camshaft, rocker-arm assembly, and spark plugs. To determine If you are eligible for the additional coverage contact your local Honda dealer.
The one fix to the problem – Honda offers a software update.
In response, Honda spokesman Chris Martin states that Honda CR-V owners in cold-weather states may be eligible for a software update through their Honda dealer. The update targets the vehicle's engine and transmission units which allow the engine to warm up quicker. (2)
There is no current recall, but owners do have legal resources.
Since the oil dilution issue is not labeled a safety issue there is no official recall. However, the issue is a widespread problem which has lead the law firm at Sauder Schelkopf, LLC to look into the matter. They are currently gathering clients to bring forth a class action lawsuit against Honda. The lawsuit would be on behalf of 2016-2018 Honda CR-V and Honda Civic owners. (4)
The law firm is asking affected owners to complete an online form regarding the case on their website:
www.sauderschelkopf.com/investigations/honda-cr-v-engine-oil-contamination-class-action-investigation/
1 – Confirm you purchased a Honda CR-V between 2016-2018 with the 1.5L engine.
2 – Provide proof service records or attempts. If service was denied by the local Honda dealer or it is stated the issue cannot be repaired, make sure that it is documented on the service report.
3 – Keep records of when your Honda CR-V has stalled, given off a strong odor of gasoline fumes, or other related issues to the oil dilution problem.
4 – Once all three requirements are met, proceed with contacting local legal representation or the class action lawsuit outlined above with Sauder Schelkopf, LLC, who is based out of Berwyn, Pennsylvania. There contact is listed below for additional reference:
Sauder Schelkopf LLC
1109 Lancaster Ave, Berwyn, PA 19312
(888) 711-9975
Conclusion: Owners have limited options, but they are available.
With the common occurrence of fuel diluting the engine's oil in over 240,000 Honda CR-V's made between 2016-2018 (1), Honda is aware and working to resolve the issues. Due to the issue being a result of the engine's control units the only owner recourse is bringing the vehicle in for service at a local Honda dealer.
Currently the only permanent fix is an update in software which is covered in 21 cold weather states as of June 2019. Other reports have been made regarding the oil dilution in warm weather states over the summer months, but are reported at a far lower rate.
In the event a Honda CR-V continues to experience the issue, or the service operator is unable to fix it, legal recourse is available. Understand that under current lemon laws Honda CR-V owners should first start with contacting local Honda dealerships for service. Repeated and persistent visits may be required, but the owner is entitled to a permanent fix of the known and widespread issue.