Is there a grace period for expired tags in Ohio?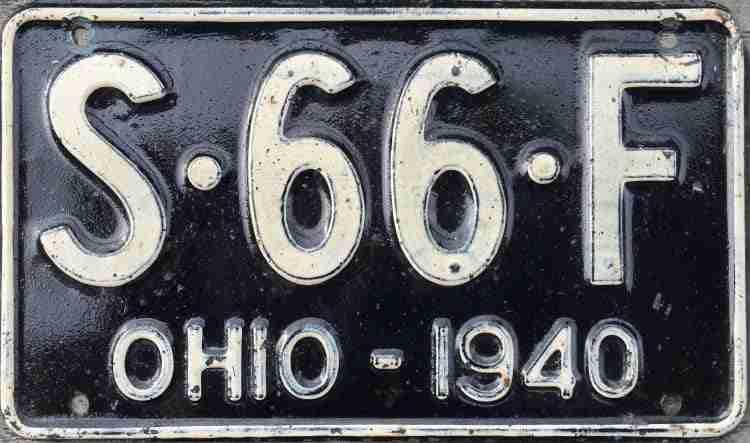 America has services for those who want to pay. Automated services are taking over, and this includes a Department of Motor Vehicles (DMV) registration renewal as well. There are a few inspections like smog checks, VIN inspections, and auto-maintenance which have to be performed for you to meet the registration requirements of your vehicle. This also depends on what state you are living in.
One thing you can be sure about is that registering late will cost you and might lead to serious penalties as well!
It is possible that you get pulled over for expired tags but driving around with expired tags is a non-moving violation.
You can also get a ticket for not fixing the registration tag on your license plate. Don't keep them inside. They need to be displayed.
Cars with expired tags will get fined regardless of whether you are driving the car, or you have parked the car somewhere legally.
You might also end up with a grace period if the officer is good enough to extend one to you. Pay your dues as soon as possible because you will have to pay a hefty penalty along with the fees which are due. Online services might charge you extra but it really saves a lot of time and effort.
If your luck is not with you, you might have to appear in court even after fixing your tags. Do not fail to show up in court with the proof of your registration as it is a serious offense. Court clerks can take care of your problems. Your license might get suspended for failing to appear in court and that's a thing you will surely like to avoid.
If the registration is more than 6 months due, your vehicle can be impounded. It will not be released until fines regarding impounds are paid, the reason for the impoundment is corrected, and all the DMV records have to be clear. This whole affair is a really expensive one.
You can replace your tag for a small cost if they have been stolen. This process can be done online.
Back in June 28, 2013, the Ohio Bureau of Motor Vehicles released a statement where they stated that starting from July 1, 2013, the fee for the late renewal of a motor vehicle registration will be reduced from $20 to $10. In addition to this, the department also mentioned that the 7-day grace period will be extended to 30 days.
The BMV also reminded motorists that it was still illegal to drive around with an expired tag and it might well lead to motorists being slapped with citations and fines. The BMV made it known to the vehicle owners that they had to complete their renewals 90 days before the expiration date. Expiration dates are usually the birthdays of the motorists. Some people mistake it for the last date of their birthday month but it is not so.
This statement which the BMV has put up says a lot. People have not been shown any kind of empathy in the case of late registrations. This information has been gathered from threads in popular forums. If you are a smart person you will get it done as soon as possible and if you are already late, you better come up with a reason for being so!
Renewing your vehicle tag is your responsibility. These tags match the owner of the car to their vehicles and the fees which you pay fund road repairs, emergency vehicles, and safety education.
Some of the steps you have to follow to get your registration done in Ohio:
Registration: Presenting the registration of your vehicle is a must when you are applying for the renewal of tags/plates. The registration contains the Vehicle Identification Number (VIN) along with the address of the owner. In case the owner has moved to a different location, the registrar will be able to update that.
You will get a renewal notice from the Ohio registrar's office before the expiry of your license plates. This notice contains the correct mailing address and the month of expiration. If you have moved, you will simply have to write down your current address before presenting the document in the registrar's office.
As we had mentioned in the basic rules, your vehicle might have to go through an environmental check before the license plates are renewed. This happens, if your county is an e-check county. Emissions are analyzed and the vehicle has to pass to get the tags renewed.
You can pay your dues with a Visa, MasterCard, American Express, Discover or simply by a check.
Final Thoughts
Yes, there is officially a grace period of 30 days in Ohio to get your tags renewed but the added statements prove that they might also impose the fines which you were originally meant to pay.
Also, your car needs to be in a proper condition otherwise there might be other inspections you might have to go through. It is a fact that you will have to go through this anyway but getting it done on time is the best thing you can do.
There have been situations where police officers have had a complete lack of empathy towards you and there have also been situations where people have been let go. Now, it is not possible for you to judge, on which side you will be in but even if you have failed to do it on time this year, it's your responsibility to just pay up on time from the following year onwards!