How Much Car Insurance Do I Need? Tips New 2022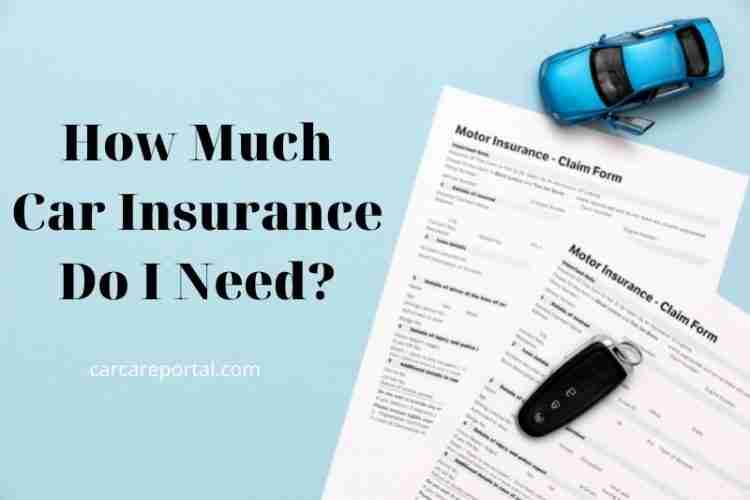 How Much Car Insurance Do I Need? There are a few factors to consider when deciding how much car insurance to buy. These include the value of your car, your driving record, your financial situation, and the laws in your state. You should also consider whether you want collision and comprehensive coverage and whether you need uninsured motorist coverage.
Why Do I Need Car Insurance?
It's not only a wise financial decision to buy auto insurance, but all drivers must have at least some coverage. These are three reasons to buy car insurance.
1. State law:
Except for New Hampshire, every state requires motorists have minimum liability insurance. However, Virginia drivers can opt out by paying an uninsured motorist fee. Most states require liability insurance to cover bodily injury and property damages.
Some states also require drivers to purchase additional types of coverage, like personal injury protection (PIP) or uninsured/underinsured motorist (UM/UIM) coverage. Failure to obtain the right coverage could result in fines and fees, suspension of your driver's license or imprisonment.
2. Financial protection
You may be responsible for any medical costs, vehicle or property damage, and legal fees if involved in a car accident. A good insurance policy will ensure that most of these bills will be paid by your insurance company and not you.
3. Lender requirements
If you financed your vehicle or leased it, the lender may require more excellent coverage. The lender legally owns the car and must ensure that it is financially protected in the event of a collision or other damage.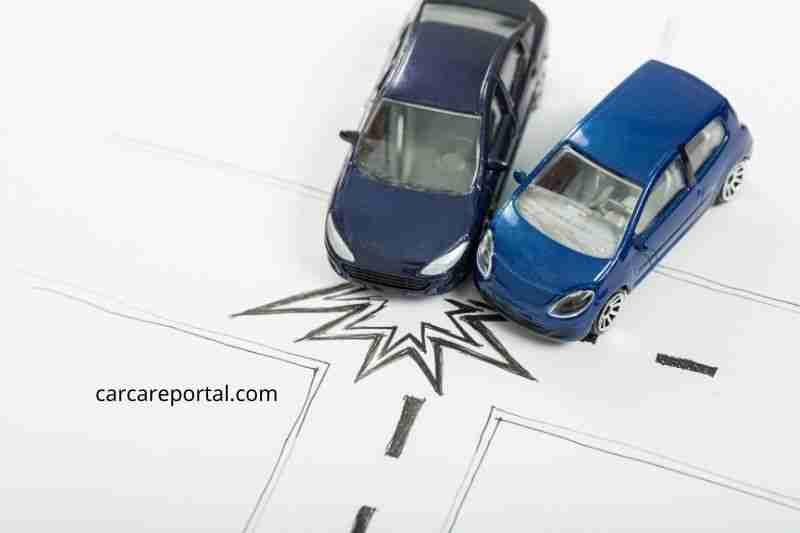 How Much Car Insurance Do I Need?
An insurance policy for the car will cover different coverage types. The five basic types are liability coverage, collision coverage, comprehensive coverage, uninsured/underinsured motorist, and medical payments coverage. We will also discuss optional coverages that may be helpful for your particular situation.
You must at least purchase minimum state car insurance. The state minimums are inadequate and will not cover your car's repairs. You will need to buy more coverage than the minimum.
There are many coverage options to choose from. You can create a policy that suits your insurance needs by knowing the basics of the major types of car insurance.
1. Liability insurance
Liability insurance covers you if you are responsible for an accident. It also compensates other parties for bodily injury or property damage.
This is why almost all states require it. The driver, passengers, or both, of the vehicle involved in the accident and injured pedestrians and any property owner at the accident scene, can all be covered. Your liability coverage does NOT compensate you and your passengers.
2. Collision insurance
Although not required by law, it is usually required by lienholders on a leased vehicle or financed vehicle. This insurance covers the vehicle's damage in an accident.
3. Comprehensive insurance
Although not required by law, it is usually required by lienholders on a leased vehicle or financed vehicle. This insurance covers vehicle damage caused by other events than collisions, such as vandalism and theft, flood, hail, lightning, and fire damage.
4. Uninsured and underinsured motorist coverage
Many states require it. If the driver responsible for an accident results in injuries or death, this coverage will pay for the medical bills and property damage.
5. Medical expenses
This coverage is optional in most states and covers your medical bills regardless of who was responsible for the crash. It does not cover lost earnings. You may be able to get rid of your existing health insurance if you don't have it.
6. Personal injury protection (PIP)
Personal injury protection, also known as "no-fault insurance", is mandatory in all states with a no-fault system. It is optional elsewhere. This coverage covers medical bills and lost wages for you or your passengers if you are hurt in an accident, regardless of fault.
7. Gap insurance
This is usually required for cars that are leased or financed. Gap stands for "guaranteed assets protection" and covers the difference between your car's actual value and your loan balance. This coverage is precious if the vehicle is brand new. The vehicle will depreciate faster than the loan balance.
Drivers of ride-hailing companies like Uber or Lyft can get additional coverage. Although it is usually very affordable, a rideshare policy provides valuable coverage in situations not covered by the driver's car insurance or the rideshare company's insurance policy. Talk to your insurer if you're a rideshare driver.
9. Forgiveness coverage
Protects you against rising car insurance rates if your fault is in an accident. It basically "forgives" the incident and cleans up your record (in the eyes of the insurance company). This coverage is generally only available once.
10. Glass coverage
No additional cost to replace cracked or broken glass. You can either include this coverage in your comprehensive policy, or you may choose to have it separate depending on the state.
11. Custom equipment coverage
Reimbursement for custom or after-market parts damaged in a collision is an upgraded stereo or custom paint job.
12. Pay-Per-Mile
An insurance policy calculates the cost of insurance based on how many miles you drive each year. This policy generally covers collision and comprehensive coverage and may include additional coverage. The insurance company receives mileage via a device that plugs into the car and tracks your driving.
13. Roadside assistance
Towing coverage is available regardless of the cause of the breakdown.
14. Umbrella insurance
This supplemental policy offers additional coverage for liability after your other coverage limits have been exhausted, especially if you are involved in a lawsuit due to a collision.
15. Rental reimbursement coverage
If your car becomes unusable due to an accident, this insurance pays for a rental vehicle or another form of transportation.
16. Original equipment coverage
Original equipment coverage covers your vehicle if it is damaged in a collision. It will be replaced with original equipment parts, not cheaper after-market parts.
What is the minimum car insurance I need?
These steps will help you determine how much car insurance coverage is necessary.
Find out the minimum state requirements. This might work if you don't own your car and have a low net worth.
Check your lender's requirements if you have a loan or a lease.
Calculate the value of all your assets, including the car, savings, home and business.
What is the importance of your assets? A court can order you to pay the difference if your insurance coverage is exhausted. Additional insurance costs are minimal compared to the financial consequences of an expensive accident or catastrophe.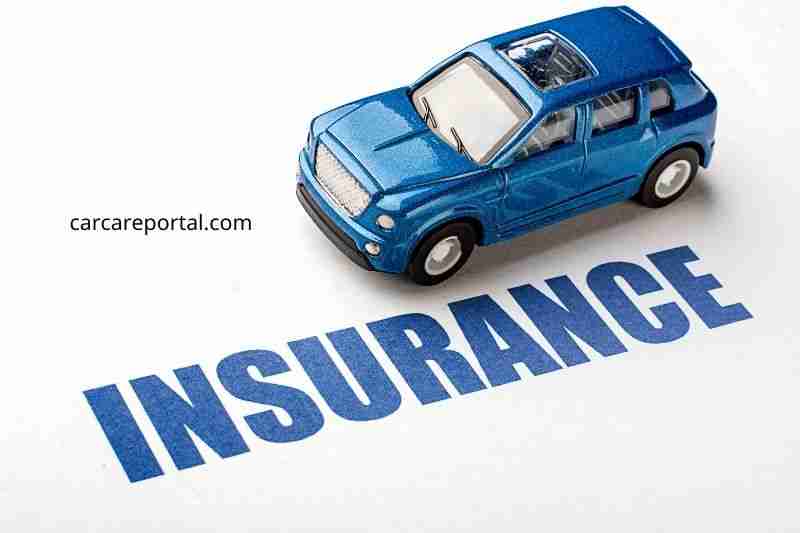 How to Buy Car Insurance?
According to the latest data from the National Association of Insurance Commissioners, the national average car insurance policy with comprehensive liability and collision insurance is $1,190. When shopping for car insurance, don't just focus on the cost.
This is because auto insurance companies calculate their rates differently. It can lead to a wide range in prices, sometimes by thousands of dollars per year. It is wise to compare quotes from different companies for car insurance. Online or by calling an independent agent, you can obtain free quotes.
Ask about car insurance discounts. Insurance companies offer many types of deals to attract customers–everything from good driver discounts, car safety discounts, multi-policy discounts, and even discounts for paying in full or going paperless.
What Coverage Amount Is Best and What Does 100/300/100 Mean?
If you have coverage levels between 100/300/100 and 100, it's a good recommendation. But what exactly does that mean?
100 – This is the first number in your coverage. It represents the maximum amount your insurer will pay to cover bodily injury claims. The 100 is $100,000 of coverage.
300 – This is the second number in your liability coverage. It represents the maximum amount your insurer will pay for bodily injuries resulting from a total accident. However, this does not exceed your per-person maximum. If you hit someone and they require $126,000 in medical treatment, you'll be responsible for $26,000 more than your $100,000 per person limit.
100 – This is the third number in your coverage. It represents the maximum amount your insurer will pay for property damages in an at-fault incident. The 100 is $100,000 of coverage.
You might not be able to afford 100/300/100 liability coverage. However, it is worth considering the maximum coverage that you can afford.
You might choose to go for 50/100/50 if that is the maximum you can afford, rather than defaulting to the minimums set by the state.
If your insurance company offers higher levels of coverage and you can afford 100/300/100, you might consider taking that option. The average personal injury settlement for a car accident involves $52,900. There are many expensive cars on the roads. It is important to have higher levels of insurance to protect your finances.
FAQs
1. What happens if I don't have car insurance?
It is a disaster waiting for you to drive without insurance. Your state's laws will determine the penalties you face, but it is almost certain that fines and court costs will be imposed. Many states will also suspend the registration of your vehicle, effective immediately.
This means that your vehicle can be towed or impounded if you are caught driving. Your driver's license may be suspended in some states.
You will not be allowed to reclaim your car or reinstate your driver's license until you can show proof of insurance. Most insurance companies will also charge more if you are caught driving without insurance or a lapsed policy.
2. Car insurance is required
In 49 of the 50 states, liability insurance is required. What conditions do not require car insurance? New Hampshire is a state with no insurance requirements. However, it does require that you prove your financial responsibility in the event of an injury or death.
Many state laws govern liability insurance. Some require coverage for uninsured motorists, others personal injury protection.
Others only require bodily injury or property damage liability. Although the requirements may differ, they all serve the same purpose: to protect people from financial harm caused by another driver's negligence. To meet all needs, you must be current with your state's laws.
3. Do You Need Gap Insurance?
If your vehicle is totaled, gap insurance covers the difference between your car's value and your car loan balance. If you borrow money to buy a car, lenders may require you to have this insurance.
4. Which deductible Should you Choose?
Your deductible is the amount you pay out of pocket to cover claims for your vehicle. There is no deductible for liability coverage. However, your collision and comprehensive policies will require you to select a deductible.
You can usually choose between $100 and $1,000 to be your deductible. The higher your deductible, generally speaking, the lower your monthly premium. It will reduce your car insurance costs if you can save $1,000 in the event of a claim.
Conclusion
All drivers should have at least 100/300/100 liability coverage. You might not be able to afford this level of liability insurance.
You might also want collision and comprehensive coverage if you own a luxury, new, or expensive car. And You can also get gap coverage if you have a vehicle loan.
Read also: